Peaucellier Linkage to Download and Make
Invented by Monsier Peaucellier in 1864, the Peaucellier linkage is a simple mechansim created to convert rotary motion into straight line motion. Now, almost 150 years later, you can download and make your own working paper model. A fascinating paper model to download and make!
---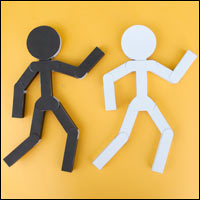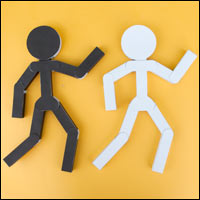 Stickman!
An articulated stickman for you to download and make. The stickman model comes in two vserions, black and white. The joint are all bendable so you can pose the stickman just as you like. Hurry along to the website to download yours now! You can follow the develpment of the model on the Workshop Notes blog.
---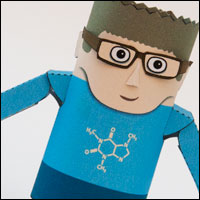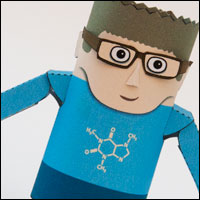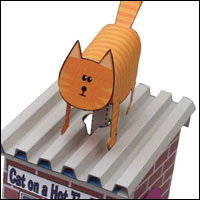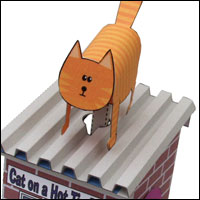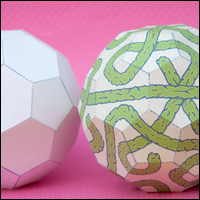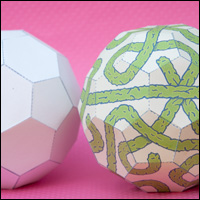 Membership.
Member of robives.com have free access to all sorts of interesting downloadable projects. All members can download all the models from the show case on the home page as well as all the members only projects in the shop. On top of all these amazing downloads, members have free access to many of the paid projects in the shop. The longer you remain a member, the more shop models you can download for free. All the remaining models in the shop are half price for members. Of course, if you can't wait to get your hands on all the models, projects and downloads or robives.com you can buy a membership+ and have full access to everything!
robives.com is run entirely by the support of members and shoppers on the website. Thanks to everybody who has signed up for a membership! Don't forget that if you are retired or a student you can receive a 33% discount on the annual membership rates! Drop me an email for details. [email protected]
---
Keeping up to date.
---
Broughton Moor
Maryport
Cumbria
CA15 7RU UK
t. 01900 814333