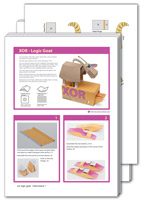 I'm delighted to say that the xor goat is ready to download. If you are a subscriber it is ready for you to download for free, otherwise there is a modest fee.
I hope you enjoy this new model!
——
<edit>
I'll make a YouTube video showing the completed model soon.