All the parts cut out and ready to go. I spent the morning putting together a double ratchet model and taking photographs for a blog post. It was working nicely and I was playing with it whilst sipping an espresso. As I worked the mechanism I noticed that ratchet 2 and the secondary ratchet both clicked at the same time. I was quite pleased with the accuracy of my construction. Such timing and precision is rare indeed.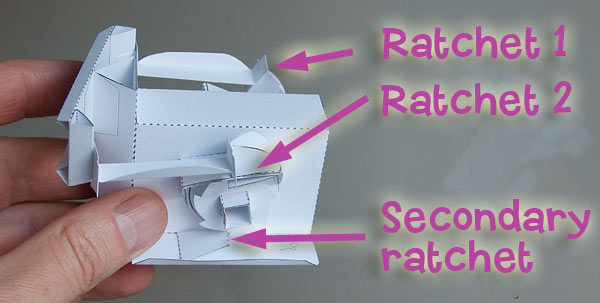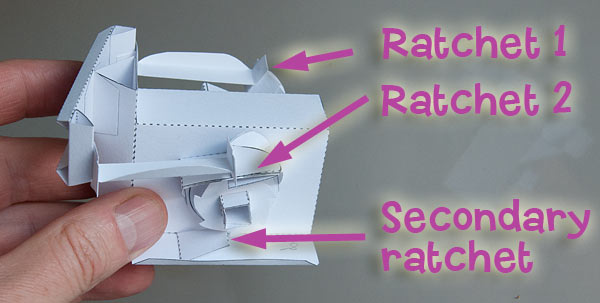 But wait. If they are both clicking at the same time, which one is doing what work? I twisted the model round and worked the mechanism back and forth looking at it from various angles. Hmmm.
If the drive wheel was slipping past ratchet 1, it was being driven by ratchet 2 and visa versa. So just what was the secondary ratchet for?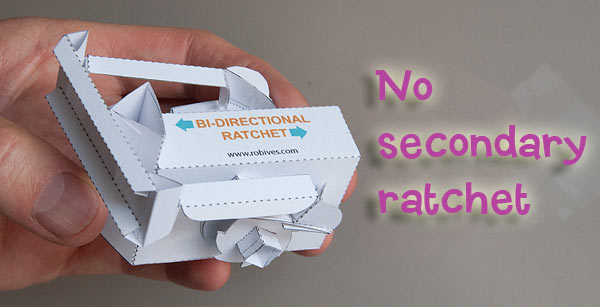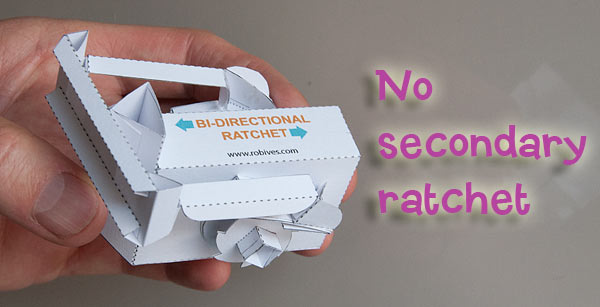 I bent it out of the way and the mechanism worked just as well. Yep. Completely unnecessary. I always like it when I can simplify a mechanism but it does mean that I'll have to remake the model without the secondary ratchet and re-photograph the assembly. I'll make a start now but it looks like it'll be tomorrow before the download is available. I hope you can wait 🙂