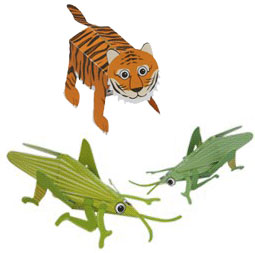 If you skip along to the Canon Creative Park website you can download a couple of new models by yours truly.
The Tiger and Grasshopper models are both snap-ups. They have an elastic band inside them. Fold them flat and when they are released they jump up. Fun!
You may remember that I had mentioned these models on Workshop Notes before. Canon asked me to remove the entires until the models were released. They are now available so I'm off into the archives to republish.