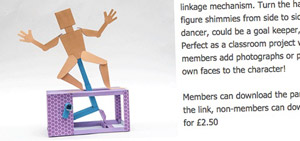 Download and Make the Dancing Man here!
---
One starting point mechanism can be used for all sorts of different paper automata. Take, for example, the four bar linkage mechanism. This project was originally used as a pointing finger for my YouTube video outro,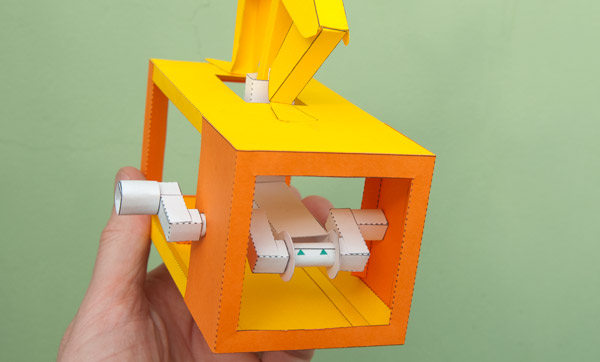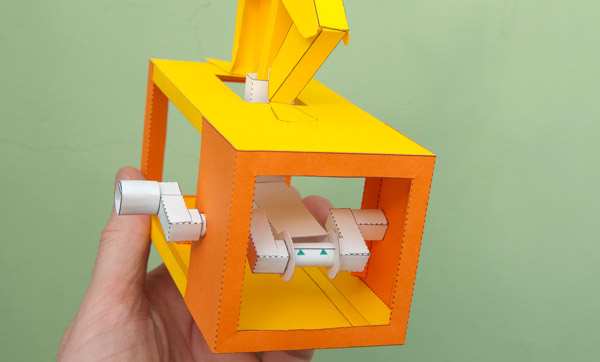 ---
With a little extra work it makes this rather fetching dancing figure.
---
No sooner had I posted the Instagram animation above than I received a tweet from @loobydotlu suggesting it could also be a goal keeper. Nice idea!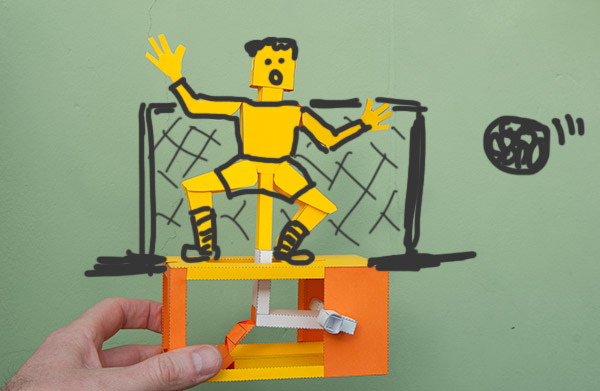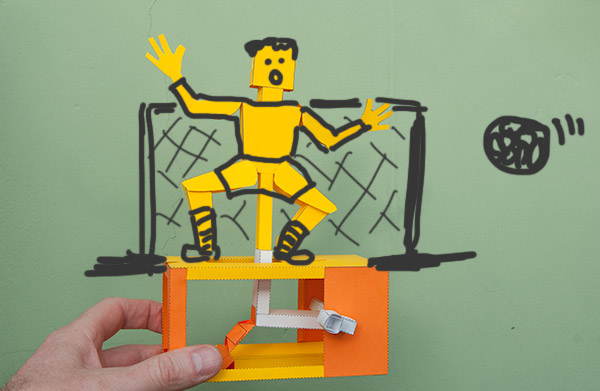 ---
I'll be releasing the plans for this character shortly. I'll keep it blank so you can choose how to dress it. Dancer, goal keeper, person dodging bees… it'll be up to you.