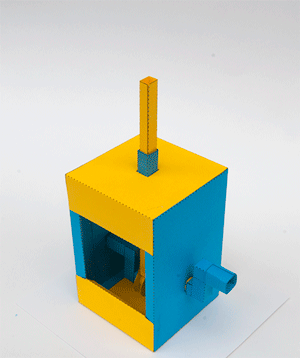 There are several "Starting Point" projects on robives.com. Models that give you a mechanism in a box that you can add your own character too to make your own paper automata. The trouble is that as I develop new ideas and new ways of making paper models it becomes less easy to track down the latest version of the mechanism that you want to use. So here's my idea. I'm planning on setting up a page with the latest version of each mechanism all in one place ready for members to download and get started.
Shown here is the first of this new collection, the crank slider. I'll also be adding a cam, a scotch yoke, a gear, a ratchet…
Any other ideas for useful starting point mechanisms? Add them to the comments below.