A space frame icosahedron to match with your space frame dodecahedron. The icosahedron is a twenty faced solid shape made from equilateral triangles.
Members can download the parts sheet from the usual place. Thanks for signing up!
Print the parts out onto thin card (230 micron /230 gsm) Score the many, many (!) dashed lines and carefully cut out the holes. Crease along all the dotted lines before you start assembly to make sure that all the creases are crisp and sharp.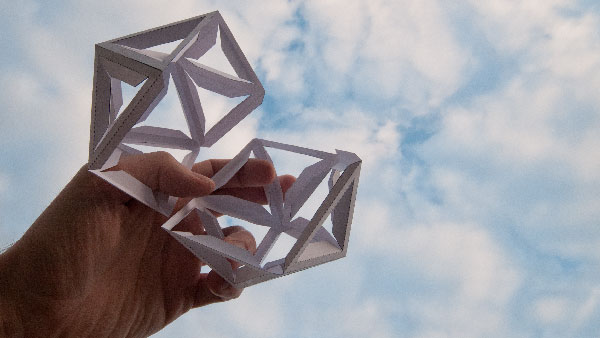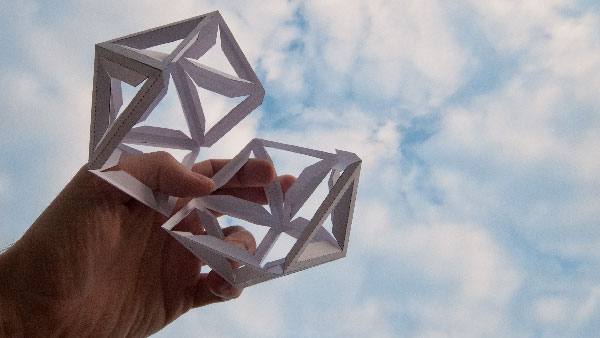 Glue the two halves up to make hemishere parts.
---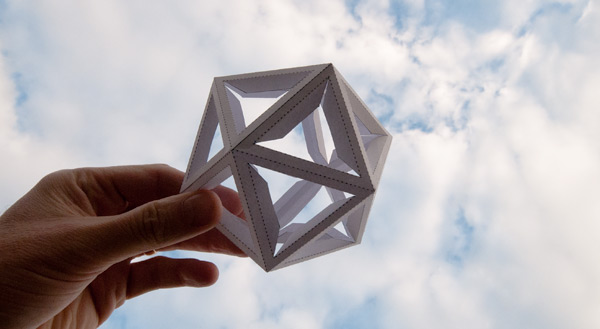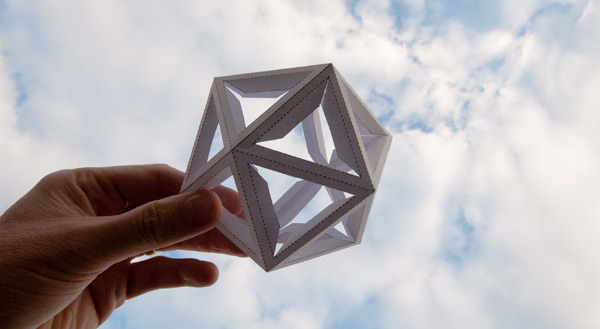 Join the two halves together using the tabs.
---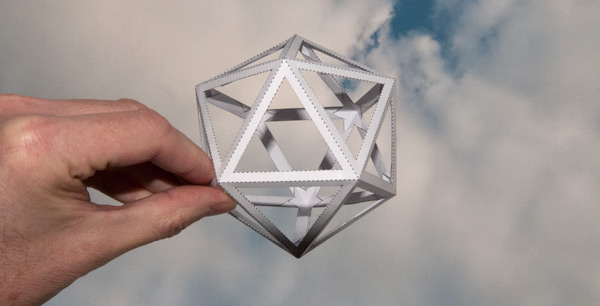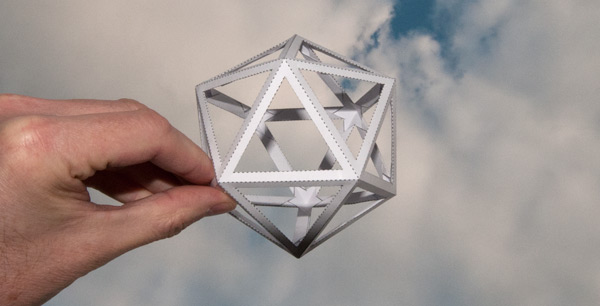 Fold the remaining flaps round and glue them together making a triangular section tube at each edge.
Try making the model from different coloured card to use as decorations. I think I saw some A4 sized shiny silver card at our local craft store which I might give a try! Have fun.