Experiments with corrugated card. We seem to have quite a lot of corrugated card lying around the house in the run up to the festive season. Time to put it to some use. I going to see if I can make a poseable model, first step, two axis joint to act as an arm/shoulder. The model is made entirely from corrugated card.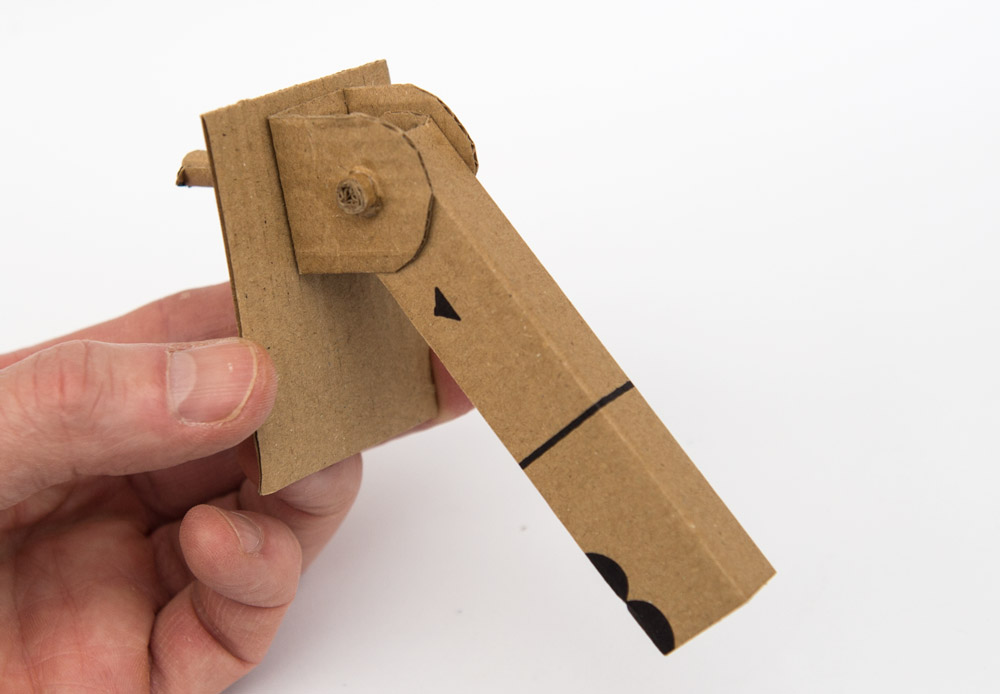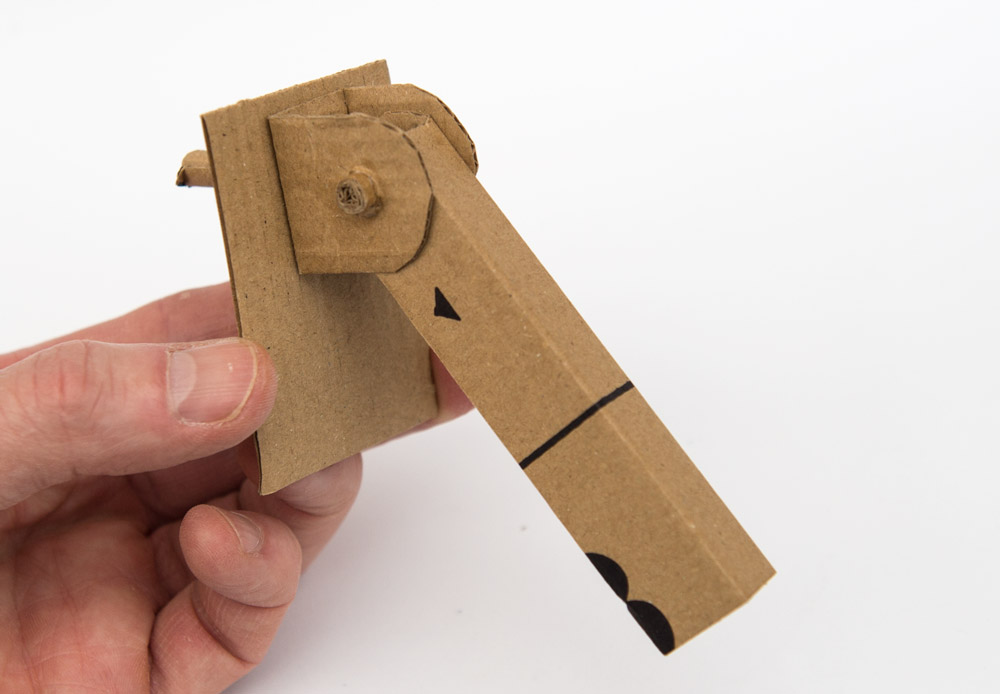 ---
Check out the stop-motion of the joint in action.
The pins are made from rolled up corrugated card.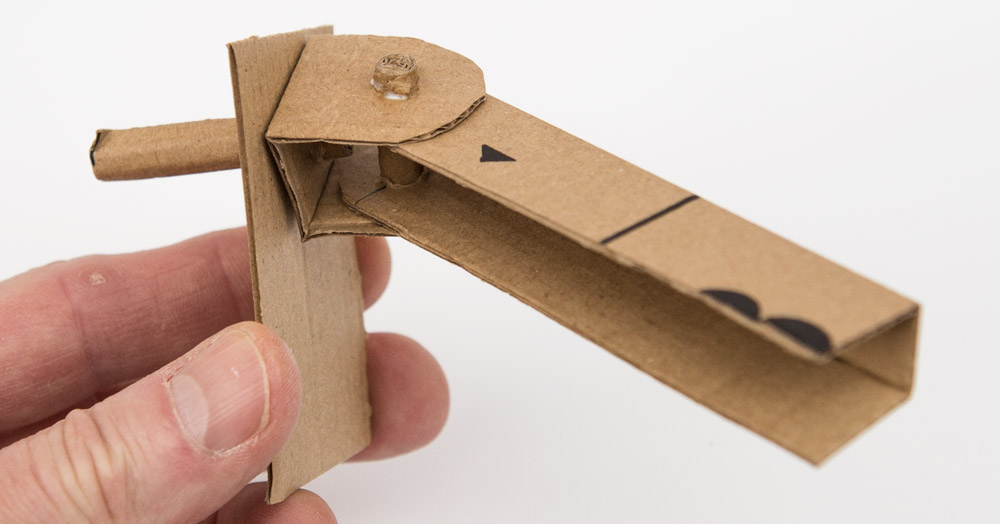 ---
The shoulder/body pin is glued into place. The other pin is to the outer U-shaped piece.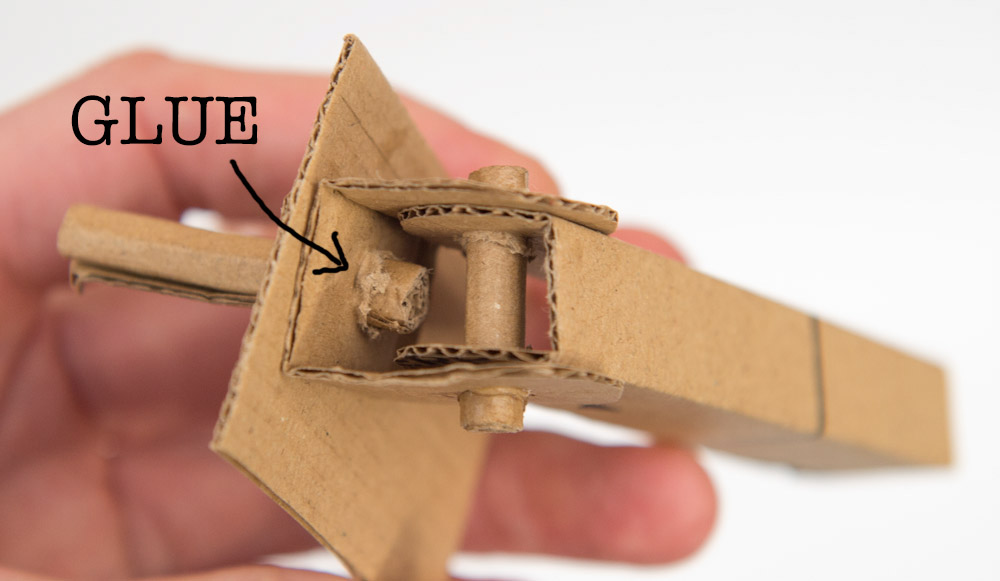 ---
The piece on the inside is glued to the pin so that it is free to rotate but not to pull out.