It is amazing what you find when you are tidying up. I was clearing a space in the store room and I came across seven of these posters that I had printed back in 2002. They have been stored flat and are in perfect condition.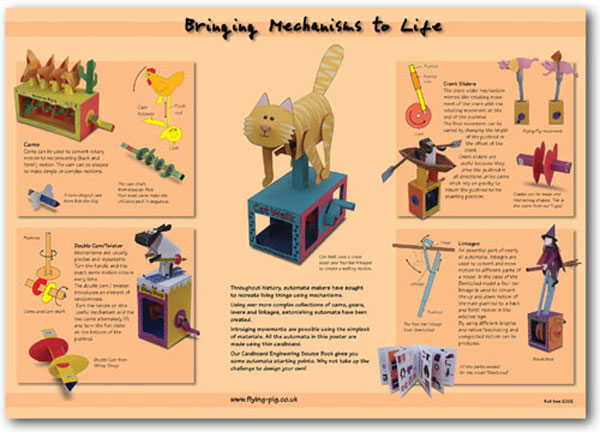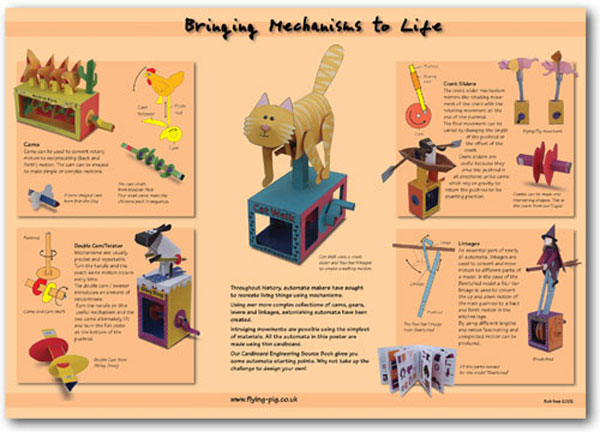 All gone! Thanks for your interest.
The posters are A2 in size (420 x 594 mm – 16.5 x 23.4 in) and are laminated in plastic making them very durable. The posters have information on mechanisms and how they are used in automata. They feature pictures of kits from the Flying Pig website.
I'll send these out to the first seven people who make a donation of at least £6UK / $9US to cover the cost of postage and packaging and perhaps a nice coffee for me. 🙂 Add your address and details to the comment field as you donate so I know where to send it! Thank you 🙂
I found a couple more. All gone!