Poseable Arm Project
Tue, 18 Sep 2018
Thanks to friend of the site Kiteman for sharing this tweet. I really liked the idea as a way of creating laser-cut ball joint.
I just finished up a laser-cutter-centric design sprint and ended up with a number of interesting wood prototype scraps. Two bits of wood make a caster mount, four make a ball joint? Perhaps worthy of future exploration. pic.twitter.com/dY4gMubcyS

— Zach Fredin (@zakqwy) September 4, 2018
After some experimentation I've come up with this version which uses readily available 12mm wooden beads.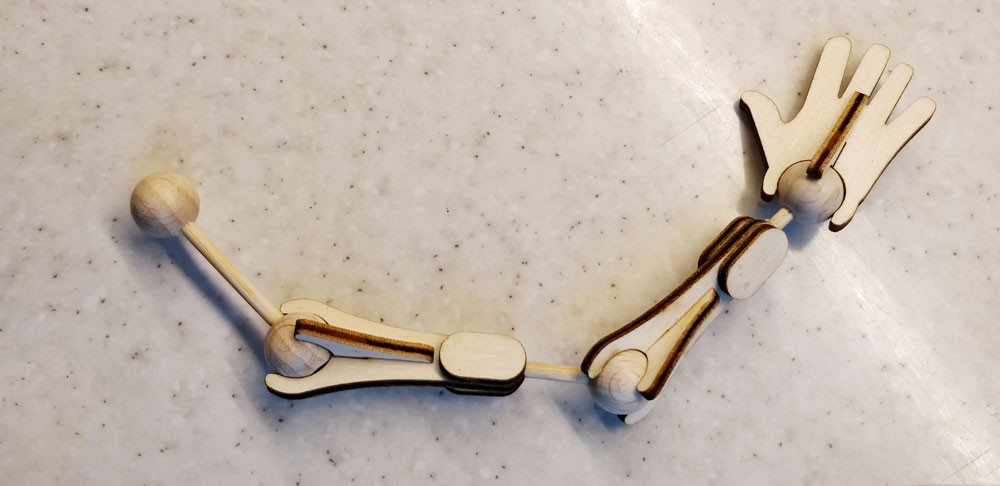 I'll be releasing the parts as a download very soon… (Updated – Project Available Here!)