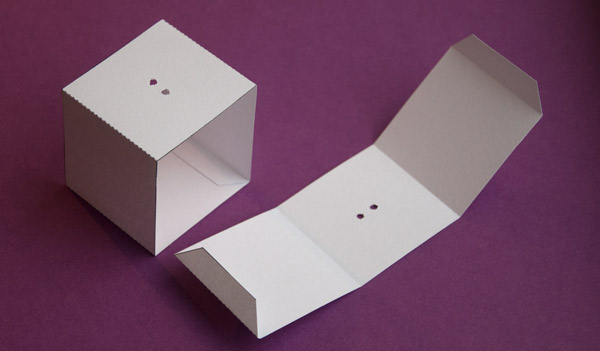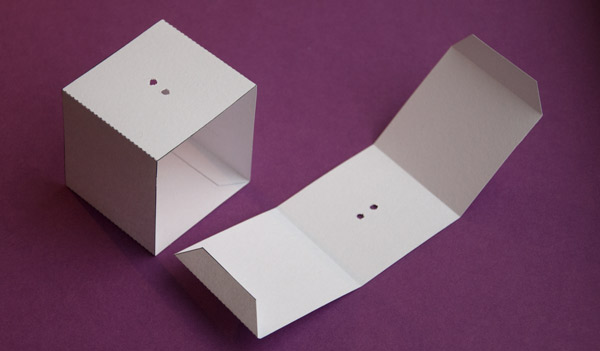 Here's a quick download for you to try out. You'll no doubt remember the pop up festive box that Eric Dyer sent me earlier in the month. He was kind enough to link to his template so I've taken the liberty of modifying it a bit and adding it as a free download available at the link.
It's a quick and easy project. The end result could have all sorts of uses from festive decoration to advertising bill board. The whole project would make a great craft activity for home or school.
So, print out the parts onto thin card (230 gsm / 230 micron) Score along the dotted lines and cut out the parts. No centre marks on these holes as I reckon they are too small for a circle cutter.
Fold round and glue down the longer of the two pieces.
---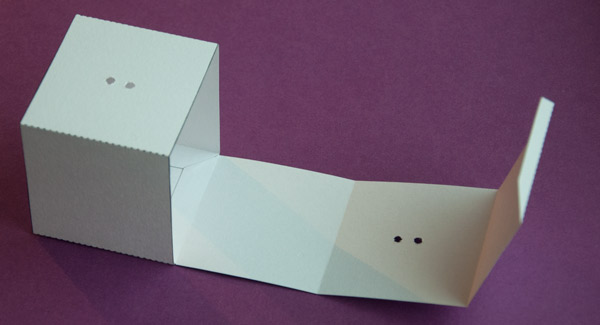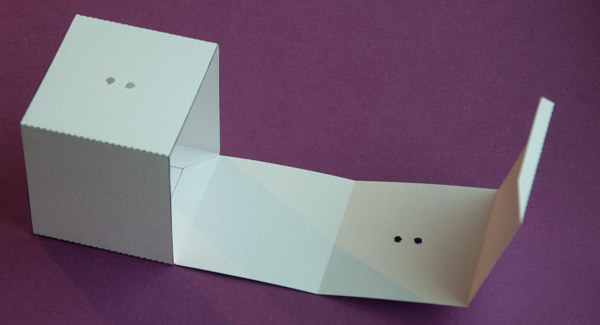 Glue one end of the shorter pieces to the bottom of the cube shape.
---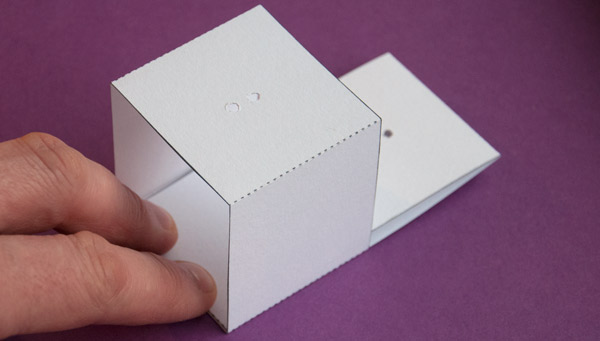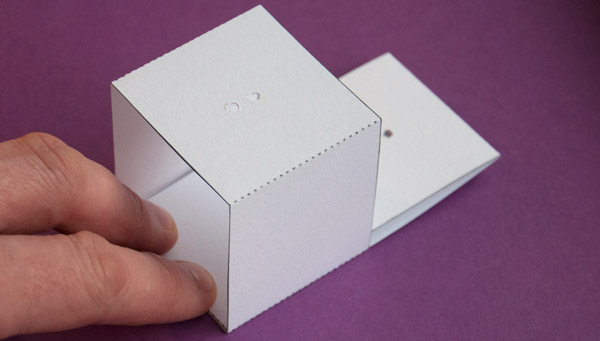 Thread the shorter piece inside the cube and glue the tab to the other side. Don't let the glue get anywhere apart form the tab.
---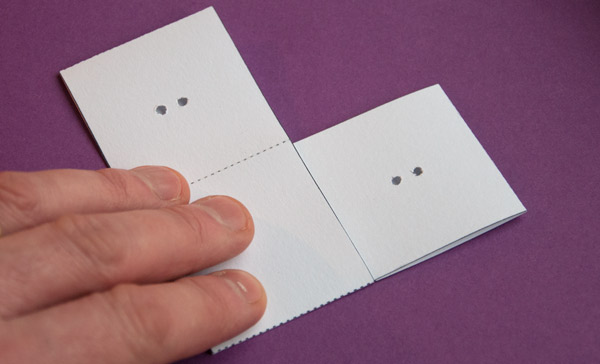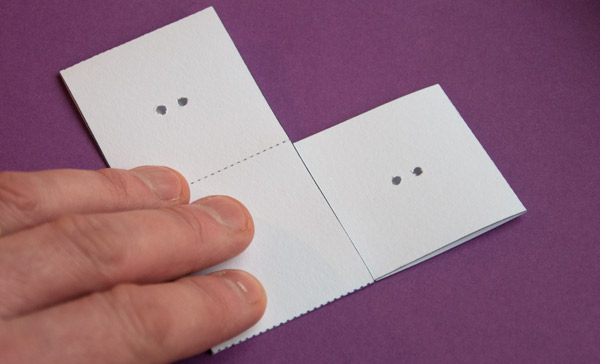 Fold the cube flat. That's basically it.
---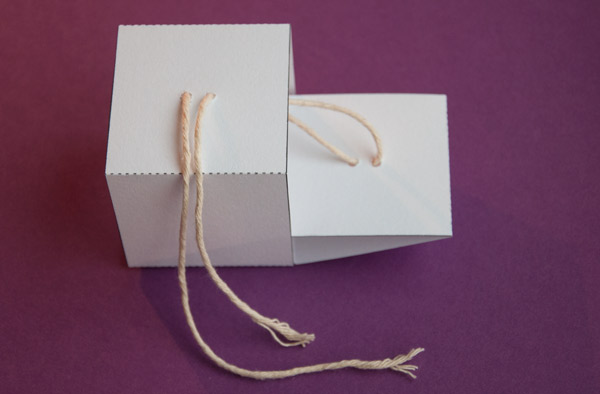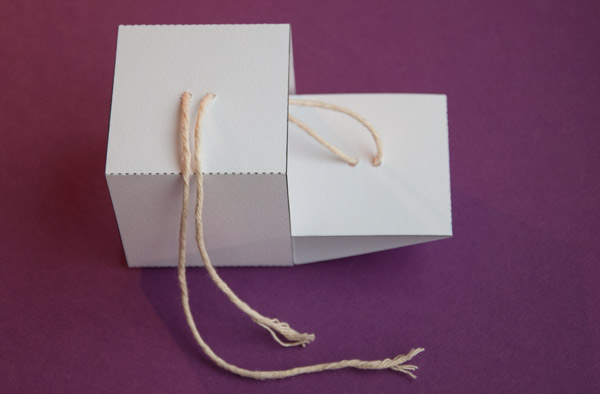 Finish off by threading a piece of string in place as shown…
---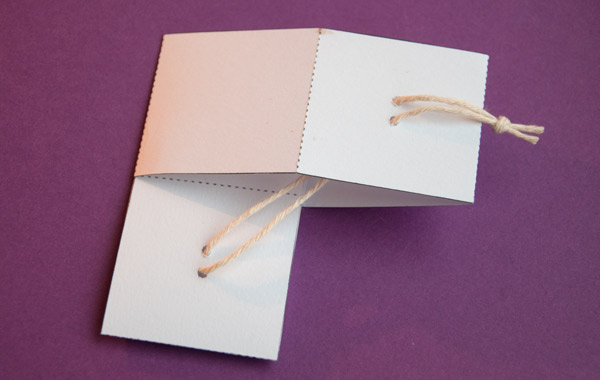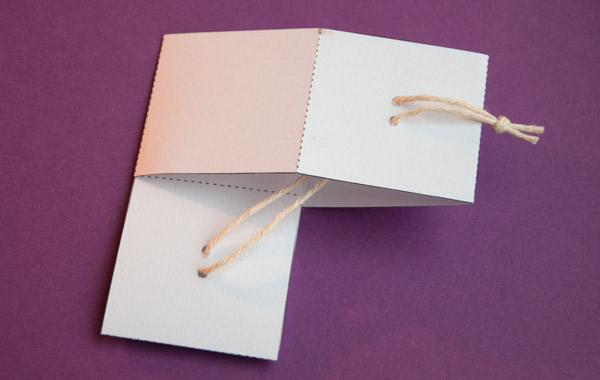 …and knotting it.
---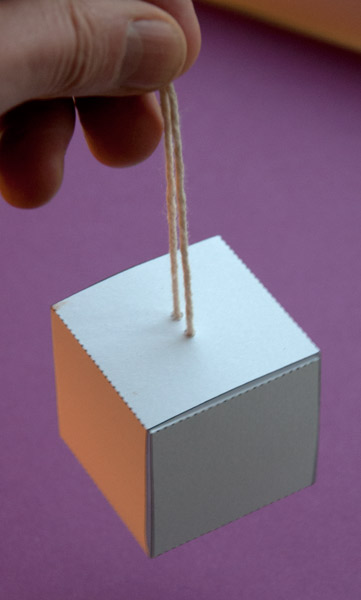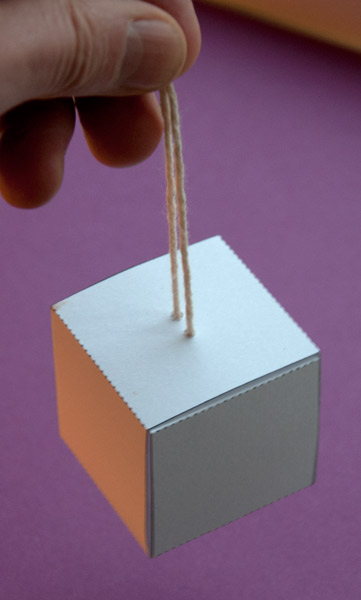 There you go. Fold the cube flat to fit in a card or envelope. Pull the string to make it pop up. Neat.
Thanks Eric!