Phonohorn Spotted In The Wild!
Mon, 16 Jun 2014
I was delighted to see this picture of the Phonohorn on my Instructables page. It was posted by Patyi from Hungary, thanks for sharing Patyi!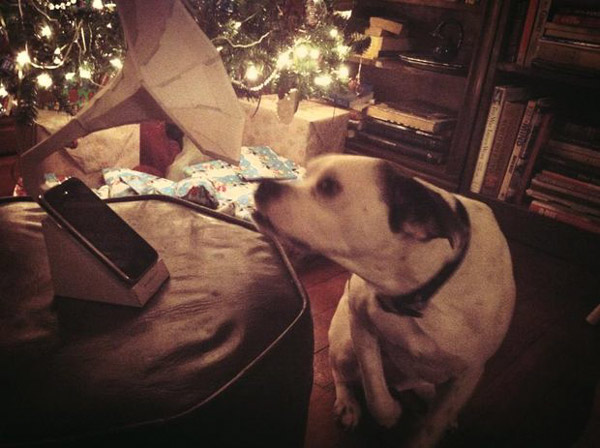 Whilst on the subject of the Phonohorn Intructables page. I can't remember if I posted this His Master's Voice style picture from a few month back so just in case, here it is again! Good stuff!