Been adding detail to the Grrrobot model today. I needed a rivet effect across the bottom of the body. Previously I've added a dotted line with fairly large spacing and wide line.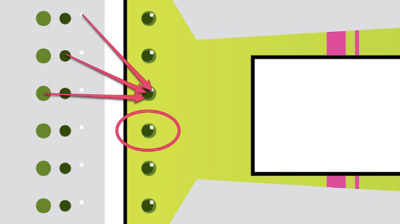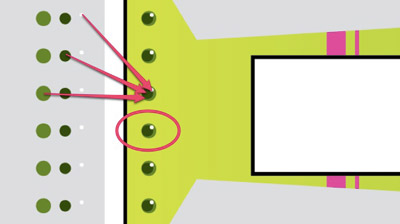 I wanted a bit more depth. A 3D effect. I created a row of light green dots, 8pt diameter then a dark green set at 6pt and a white set at 2pt.
I completed the rivet effect by stacking them one on top of the other.
The final effect works quite nicely and seems to translate to print well.