Now This Looks Like Fun!
Fri, 29 Nov 2013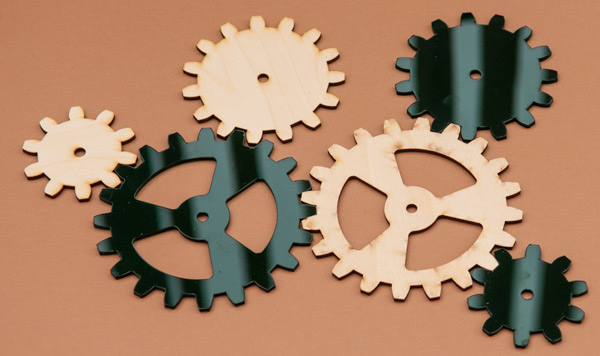 I put together a few gear profiles using my favourite web based gear designer and sent the files off to friend Skeptical Tony. This morning a slightly over-weight envelope clattered through the letter box containing these delightful gears! There are three sizes, ten, fifteen and twenty teeth all cut out using a laser cutter at the Ellesmere Port FabLab. One set is made from 3mm plywood, the second from 3mm acrylic sheet.
---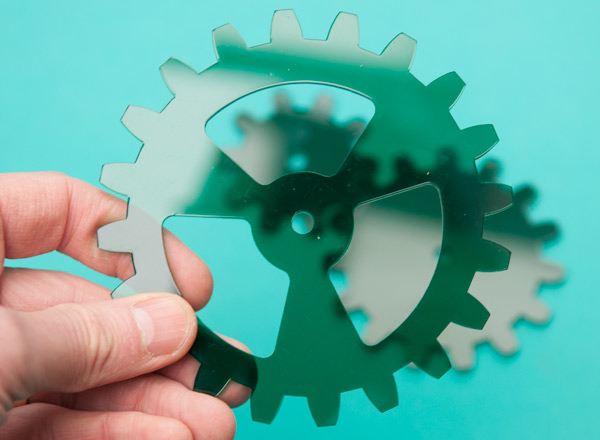 The ply shows the characteristic scorch marks of the laser cut but the perspex has a beautiful polished finish. Gotta get me one of those laser cutters!
---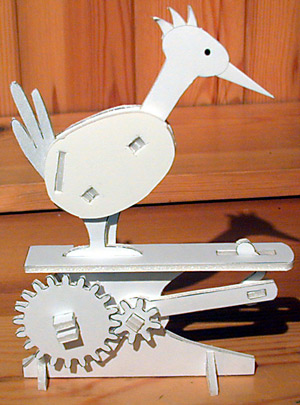 It might be time to revive the original Late Bird project.
Thanks to Skeptical Tony and special thanks to M&D x