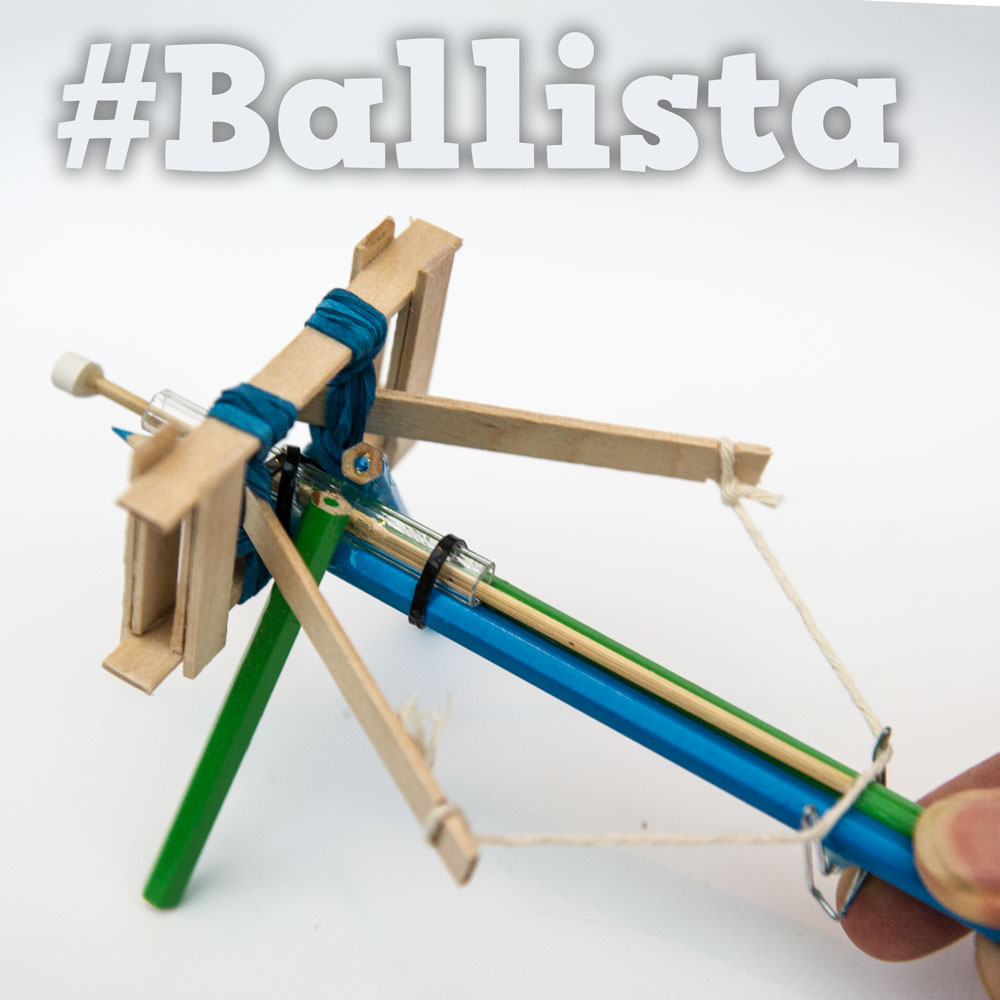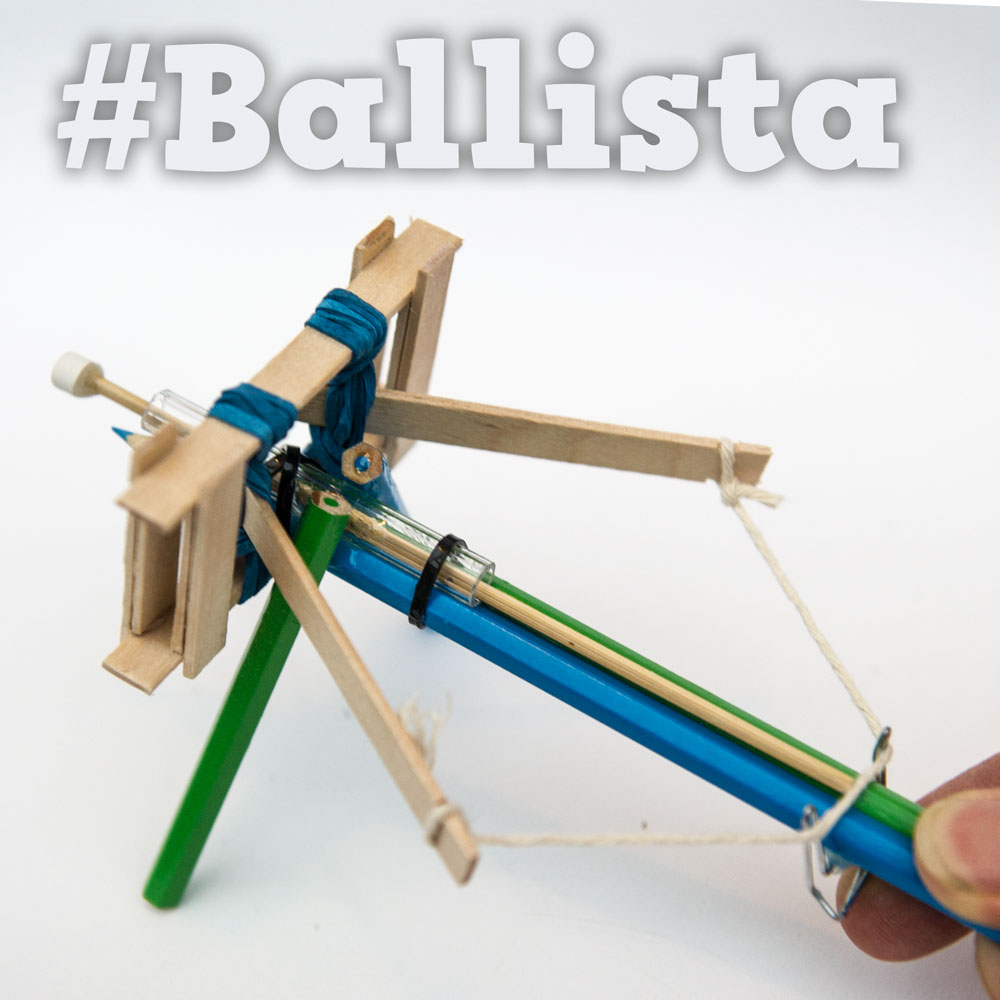 Over Christmas I was working on a set of new book for publisher Hungry Tomato. They have just appeared on Amazon ready as pre-order items. The Tabletop Wars series is a collection of fun projects that you can make from everyday items you find around the home. From trebuchets to to marshmallow land mines the books have all sorts fun to make projects based on a tabletop warfare theme. I've designed the projects and artist John Paul De Quay has illustrated the instructions. Look out for the books in August this year!
As this isn't about paper projects I probably won't mention it again on this website until the books are released. If you want to find out more follow me on Instagram where I will be posting pictures of some of the projects.
The four books as they appear on the UK Amazon site – search for "Rob Ives"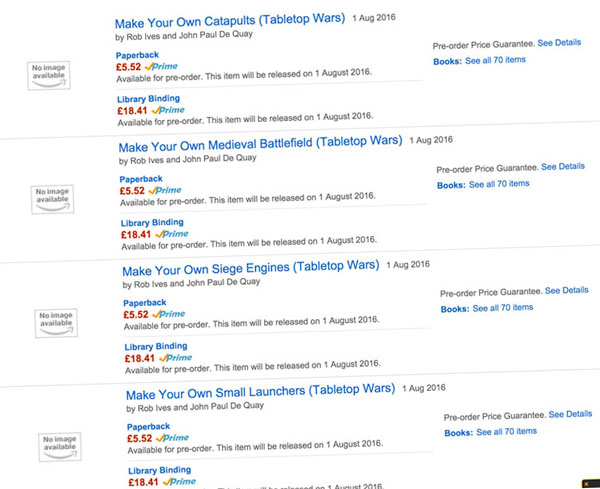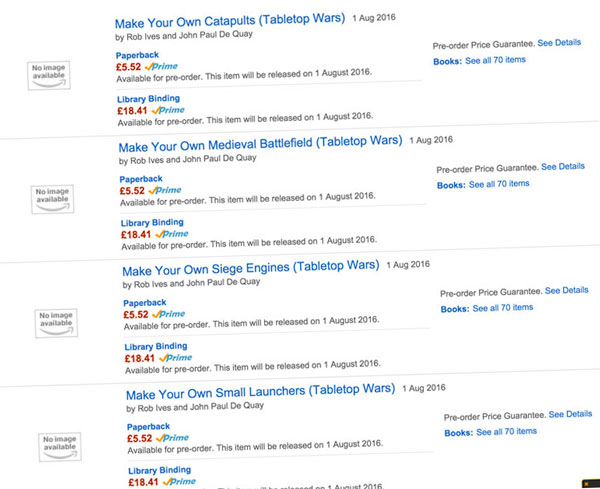 A table top ballista from the book Make Your Own Seige Engines