I've used a couple of different designs for coin holders in the past but recent models have used a simple fold of paper. After the coins fell out of my Chameleon model I was delighted to receive this much improved coin holder design from friend of the website, Dobbyknits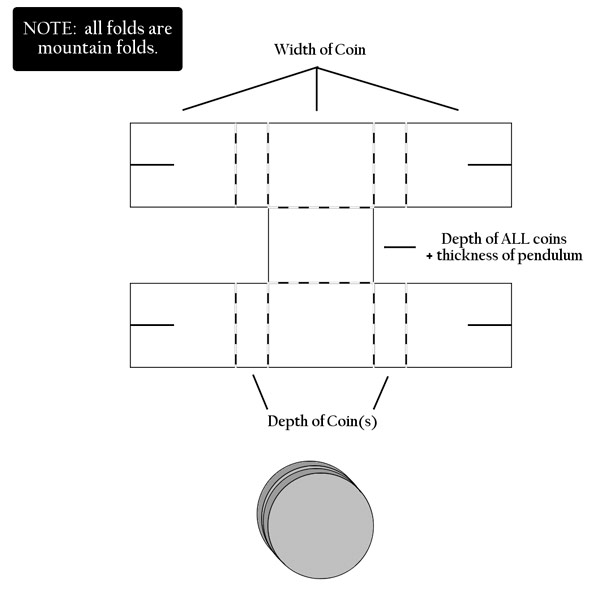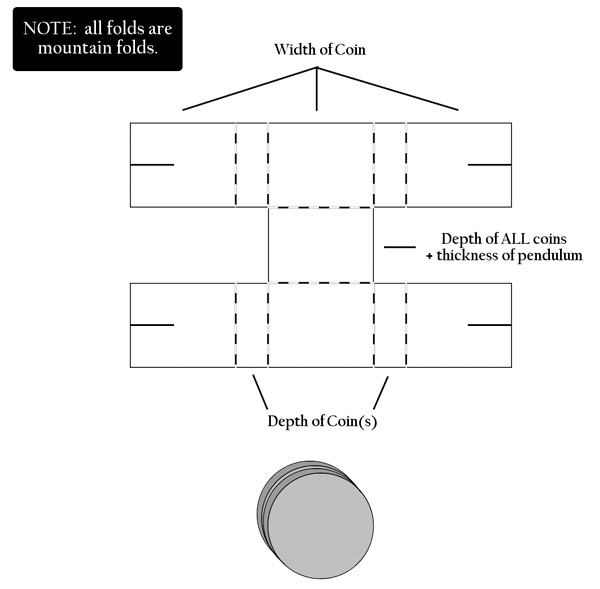 The dimensions of the parts depend on which coins you are using. Use the diagram aboveto work out the sizes.
---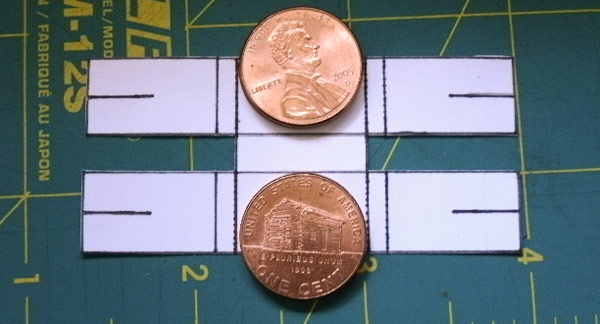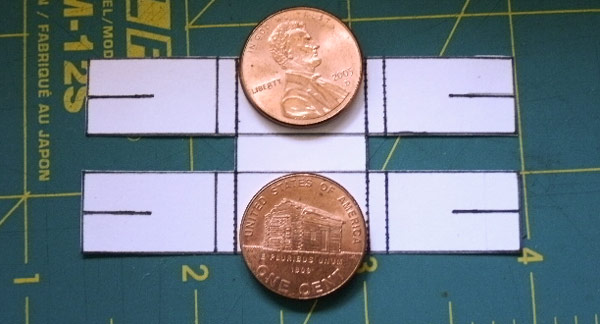 Score along all the dotted lines then cut out the parts. Position the coins over the centre rectangles.
---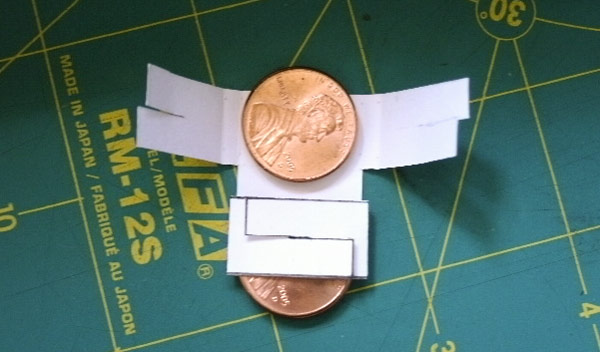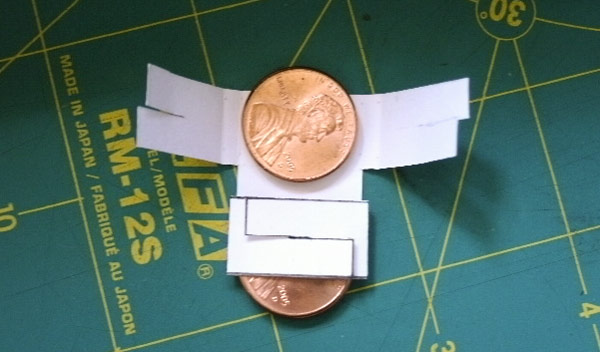 Fold up the sides and interlock the fingers.
---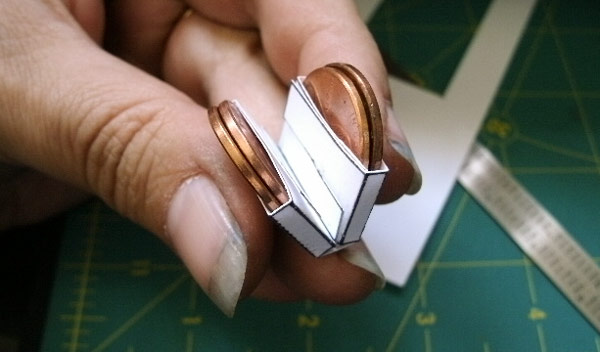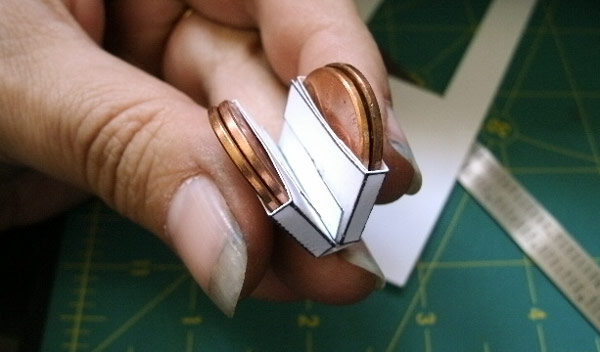 The coin holder will then fold together making two coin holding pockets.
---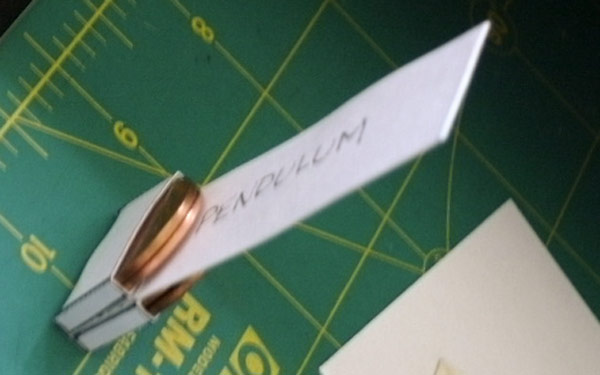 Glue the two inner faces of the coin holder to the end of the pendulum. Done!
I can see real advantages to this design, not least of which is that it is possible to lift the coins out after your model is complete. This could be handy, should you find yourself short of funds. Perhaps more importantly, if you need to post one of your models anywhere you can remove the coins before you pack it up. A loose swinging weighted pendulum tends to rip the model to pieces as it travels through the postal system. This will allow you to pack the coins safely away from the model.
Thanks very much for sending this in Dobbyknits 🙂 Watch out for it in future projects.