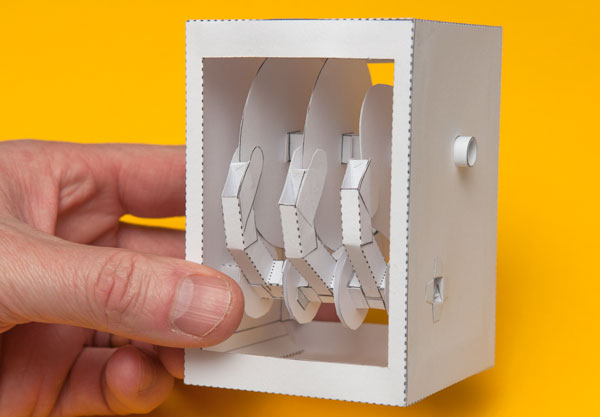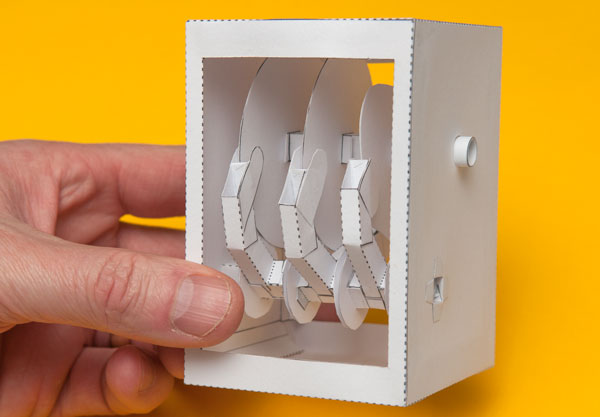 Three cams and three followers mounted into a box and looking, I think you'll agree, ready for business!
---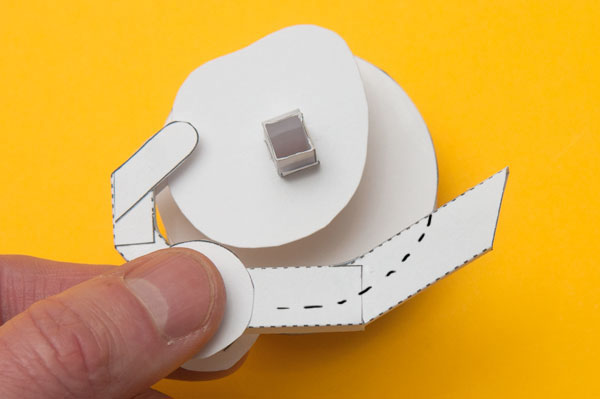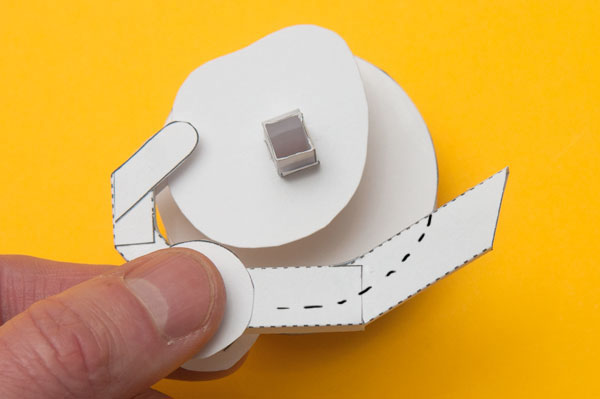 It works nicely, but for certain shapes of cam the main push-rod bumps into the cam itself.
---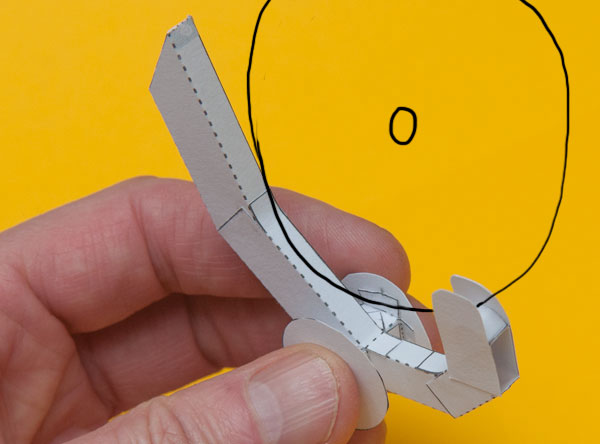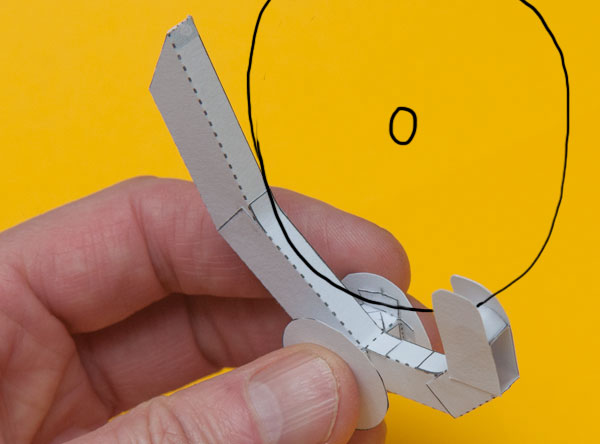 Here's the original cam follower design, there is very little room for movement with wider cam profiles.
---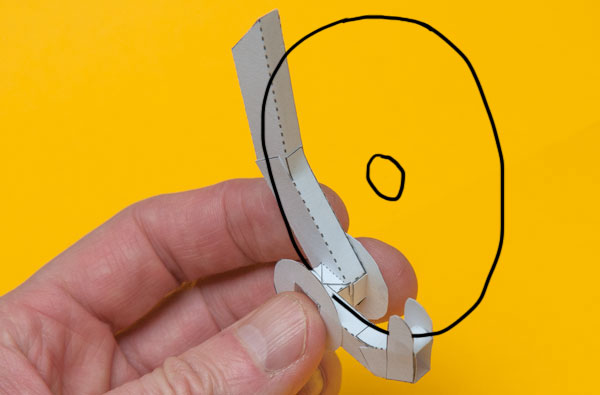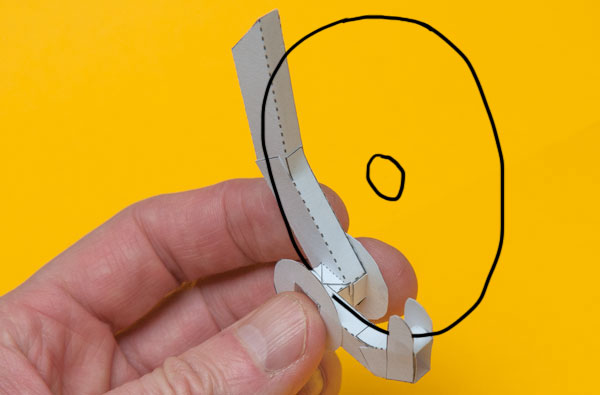 By modifying the design so that the follower is offset one way and the push-rod the other the cam follower has a much greater range of movement.
---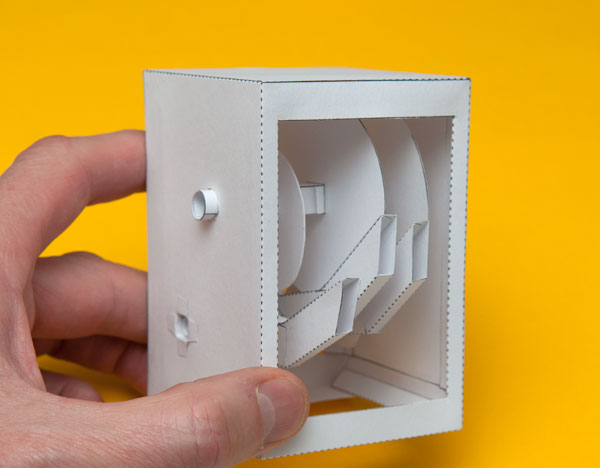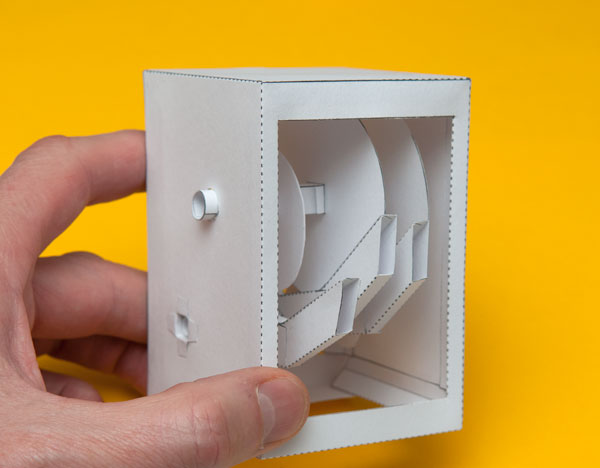 The business end of the push-rods.
Next step, a suitable way of joining these ends to vertical push-rod and thence to a character.