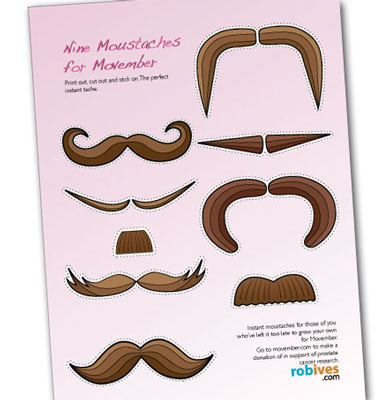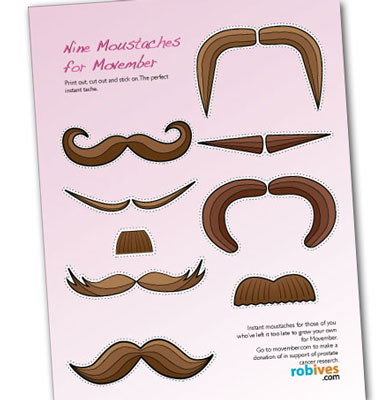 Did you remember it was movember? I didn't. I missed it last year as well. Movember is an event where we all grow moustaches in November and raise money for prostate cancer research. So, having forgotten yet again, I thought it was time to do my bit. I've whipped up a quick download-and-print moustache sheet. Print them out for yourself or print out a scaled down version to use on pictures and photos.
None members can make a donation when you download which I'll pass on to movember.com Members, you can download for free so don't forget to make a donation at the movember site.
Happy movember everyone!