Time for some routine maintenance of the laser cutter. The laser itself is quite bit, almost the full width of the cutter, so , rather than moving the large tube around, the beam is moved by a series of three mirrors. The final mirror in the path turns the laser 90 degrees down onto the surface to be cut.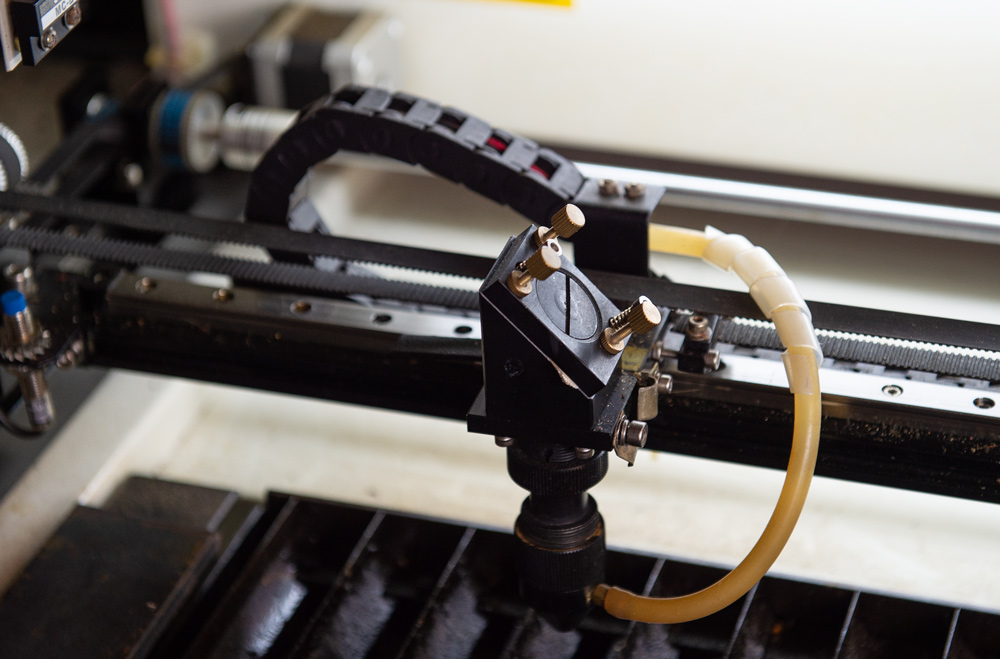 When Robert Nixdorf visited last week he pointed out that the mirrors might need some attention, thanks Robert! I've changed two so far, the first mirror in the path is harder to get to, and also in better condition, I'll sort that this evening. Meanwhile, first cut test, I can increase the head speed from 15mm/sec to 30mm/sec with a crisper cut!
Check out the old vs new!