Bliss Kolb released this YouTube video of a fabulous singing bird automata. As a fan of sound making automata I was intrigued by the high pitch whistling. Keen to try and produce the same sound in card I scaled down the twitter box pipes but found that tiny errors in construction were magnified in the small model and the pipe didn't sound. How about a different approach? A laminated box?


I printed out twenty or so identical rectangles and started cutting.
---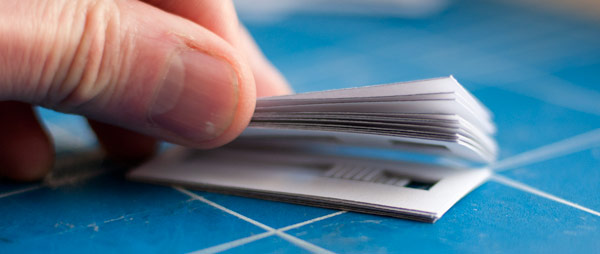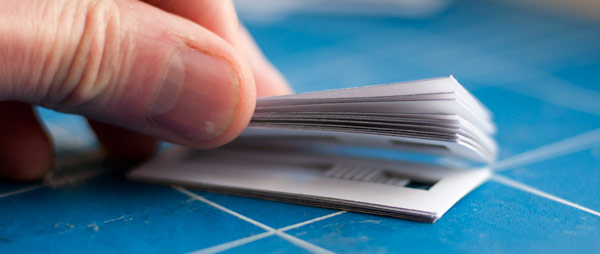 All the parts stack up to make a whistle outline.
---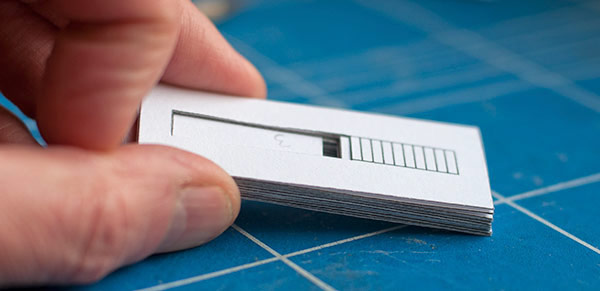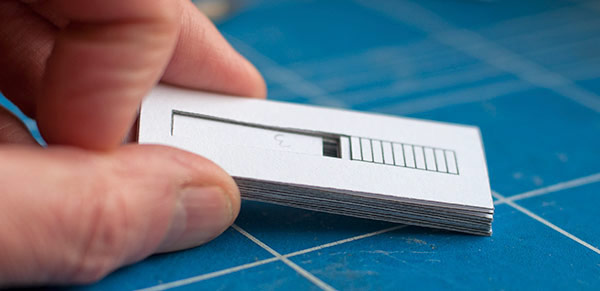 Complete! Blow through the hole in the bottom for a surprisingly clear and startlingly high pitched tone.
I didn't actually glue the parts together, just stacked 'em up. I'll try gluing them now so that they have overnight to dry and report back in the morning.
(btw I love my 50mm f/1.4 lens 🙂