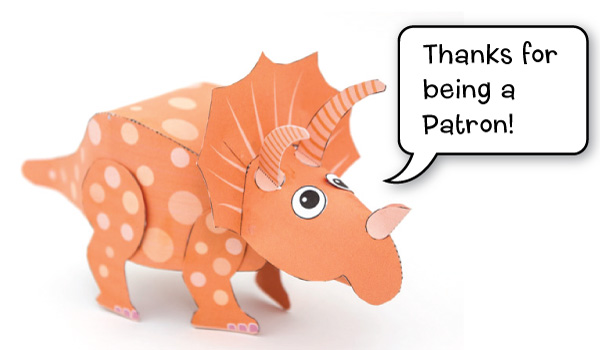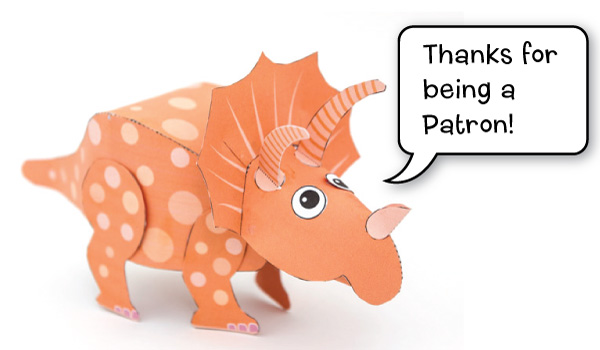 There are two main ways to support www.robives.com and get access to the downloadable models, become a member or be a patron.
I've recently updated the way the Patreon system works – rather than payment per model I've switched to payment per month, that way it is easy to know exactly how much your support will cost. I hope that helps! Thanks very much to all the patrons that are already supporting me.
Thanks to my latest patrons – Tanya Gray & Caralynne and of course to my existing patrons, I really appreciate your support
Check out my Patreon page to find how you can support the site and get access to loads of models to download and make!