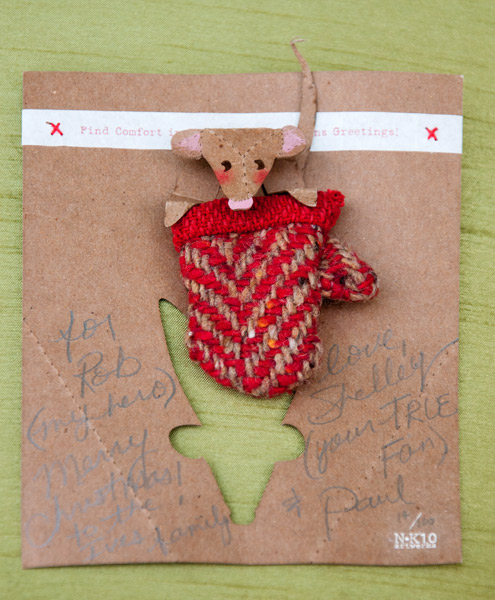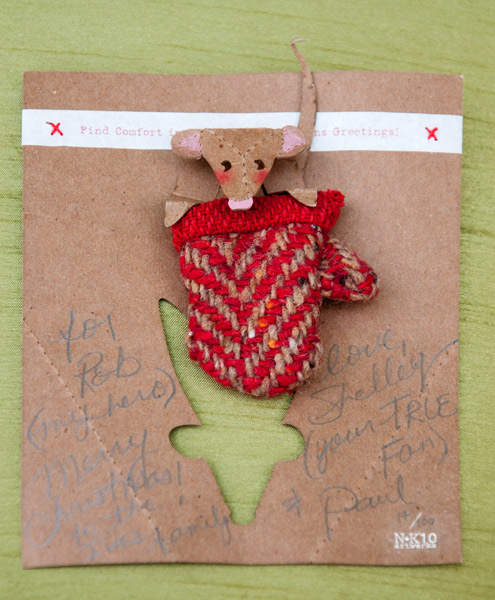 Look what came in the post this morning!
Shelley, whose name you'll have seen in the comments section, sent me this delightful festive card and after a six thousand mile journey through rain, wind and snow it arrived safe and sound on our door mat.
The card is a single piece. The cute mouse folds up and back to make the 3D finished piece. The cute knitted mitt just finishes it off perfectly.
Thanks Shelley, you made my day!