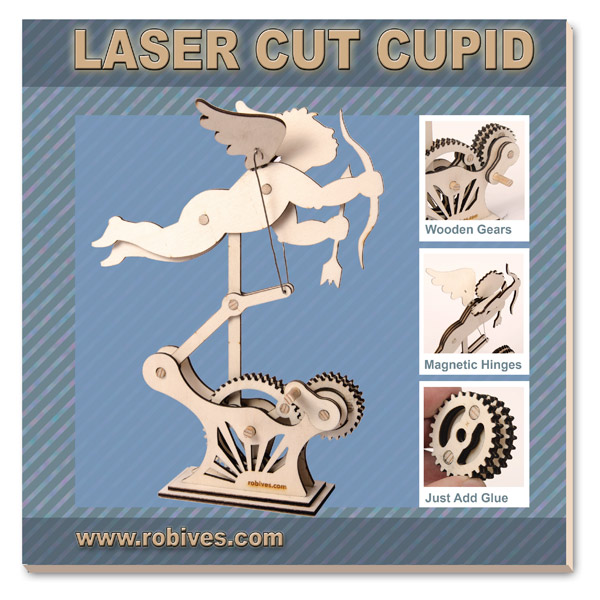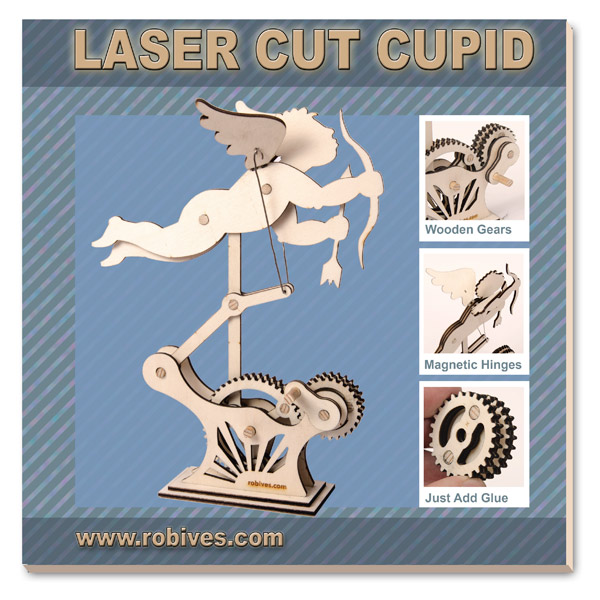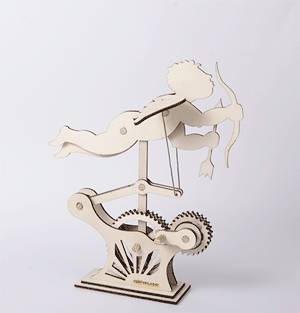 Packed and ready to ship anywhere on Earth: A new kit with all the laser cut parts to make your own Laser Cut Cupid. All you need to add is a little glue.
Follow the construction instructions on this page and make your very own wooden automata. Turn the handle and watch Cupid fly!
The kits is available for world wide delivery on the Etsy website.
Please allow a couple of days for dispatch as I'm making up these packs as they are ordered. Thanks!
---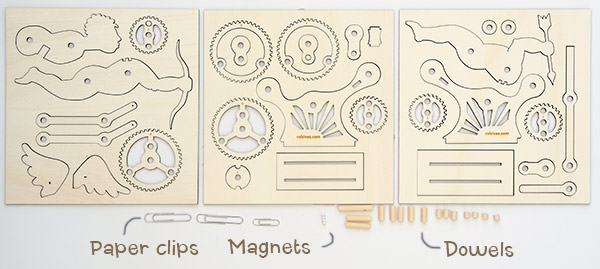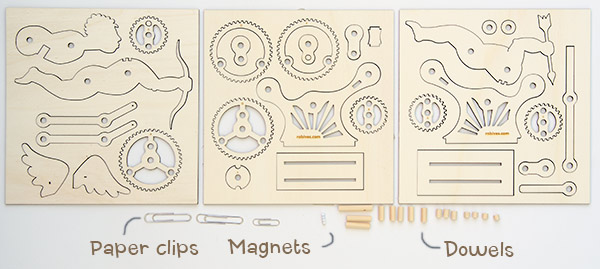 The kit comes packed with three sheets of parts ready to pop out and make. Also included are the paper clips and magnets you'll need to make the hinges and pushrod. Finally, the kit comes with all the wooden dowels needed to slot the parts together.
To make the model you will need some basic tools such as pliers for bending the paper clips and some glue. PVA and two part epoxy.
---


The Laser Cut Cupid is an open source model. If you have access to a laser cutter you are welcome to download the parts and make your own. License details are in the last paragraph of this post. PDF of Parts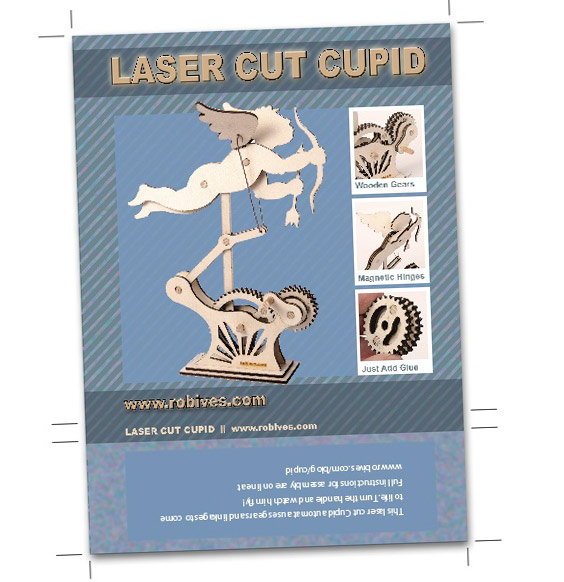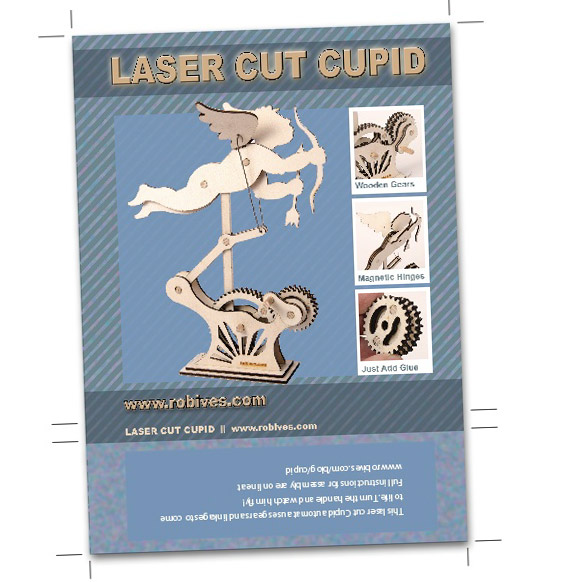 For completeness I've also included the cover of the kit so that you can make up a finished pack to give to friends. You'll just need to add the magnets. (four magnets each three millimtres cubed, eBay is a good place to find these.) You will need some dowel cut to length. (I have written a blog post about cutting dowel here) Finally you need some paper clips to use as push rods and linkages.
JPEG of cover
---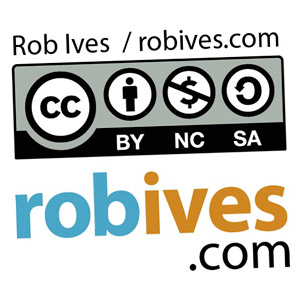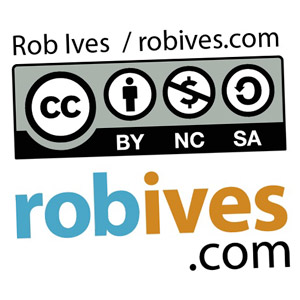 Like most of the models on this website the Laser Cut Cupid is released under Creative Commons. Put simply this is a kind of updated copyright.
The licence I use is the Attribution-NonCommercial-ShareAlike meaning:
BY: Attribution, you can make changes, modify the design or re-work it so long as you give me credit on your version
NC: Non Commercial. You can make as many as you like but you can't sell them.
SA: Share Alike. You must apply the same licencse to any versions you make.