Late stage prototype for the cat part of the Keyboard Kat model.
I've added a head. No sides on this prototype yet but they'll be added later. I've also changed the design of the arms, bending the elbows inwards moving the hands closer together. Finally I have shortened the body and added legs.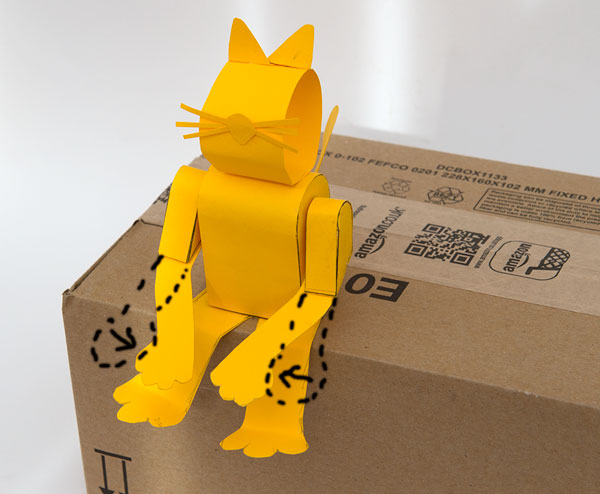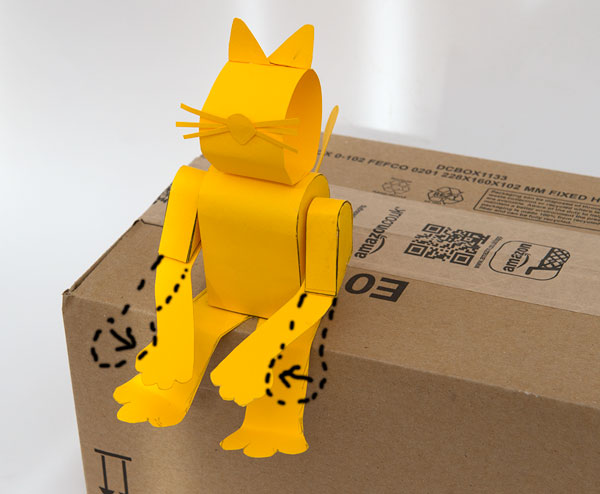 ---
The pull straps work nicely for moving the arms up and down. They protrude through the base of the cat and will be connected up to a pair of cam followers.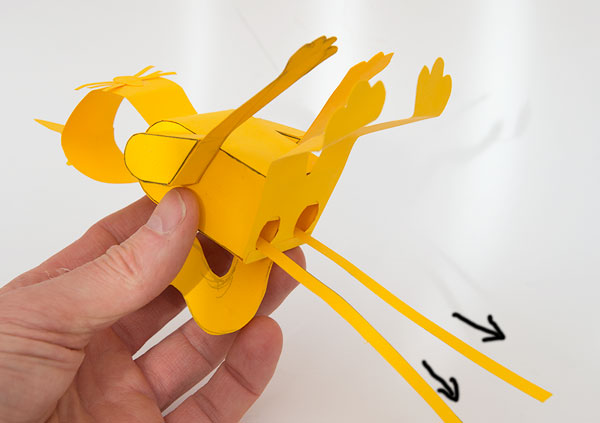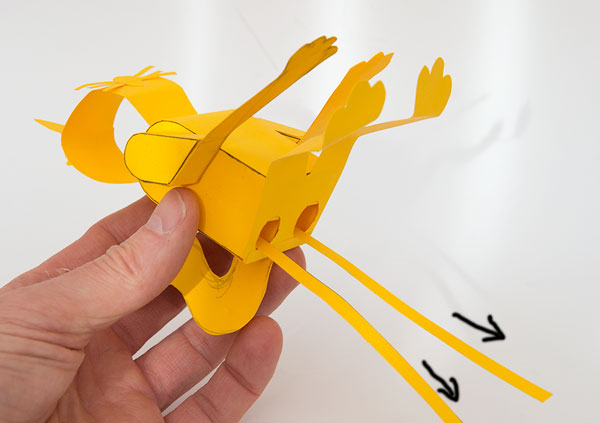 ---
With the cat seated on a suitable piano stool the straps will be hidden from view.
Next: The base and cams. The project seems to be coming together quite nicely 🙂