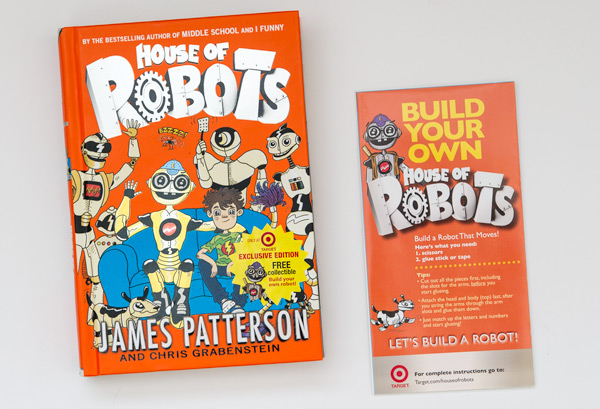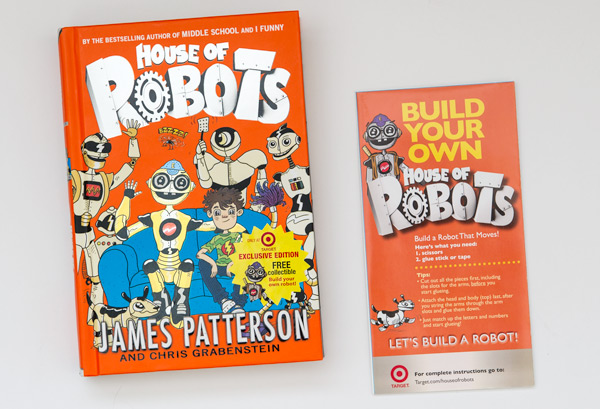 Some time back I was asked for permission to use one of my designs in some promotional material. Today a package arrived for the US revealing the results.
The book House of Robots looks like great fun and has rave reviews on goodreads.com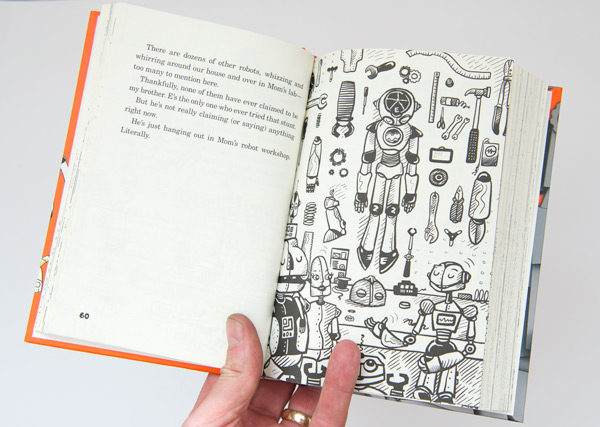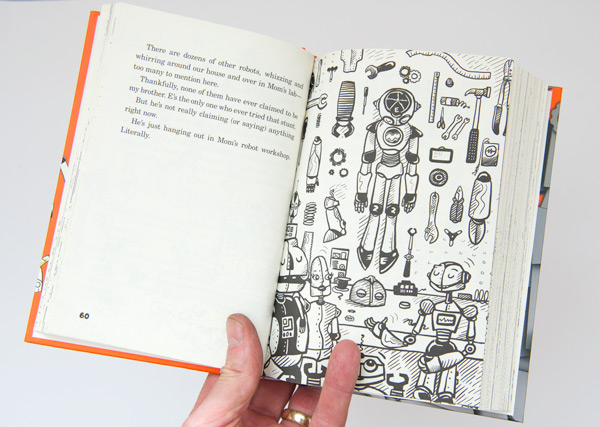 ---
This special edition – exclusive to Target, the US store, has a free build your own robot within the pages. That's where my design comes in.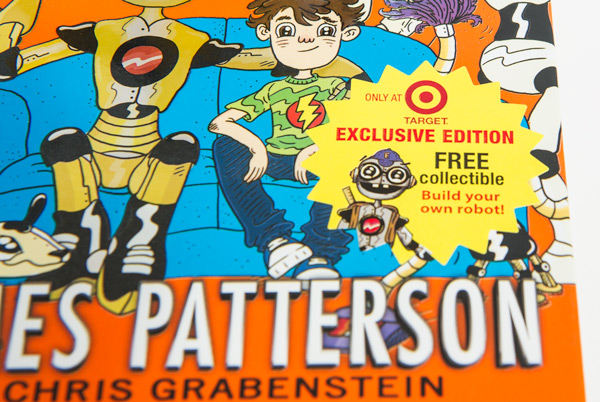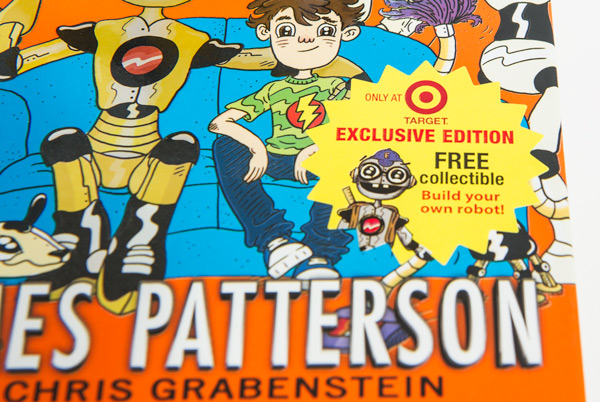 ---
The fold out sheet has all the parts you need…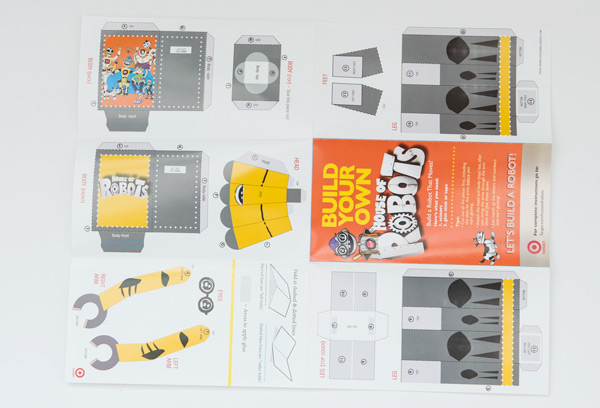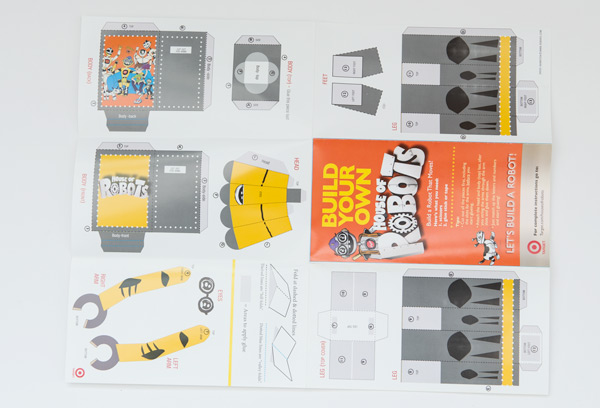 …to make this robot.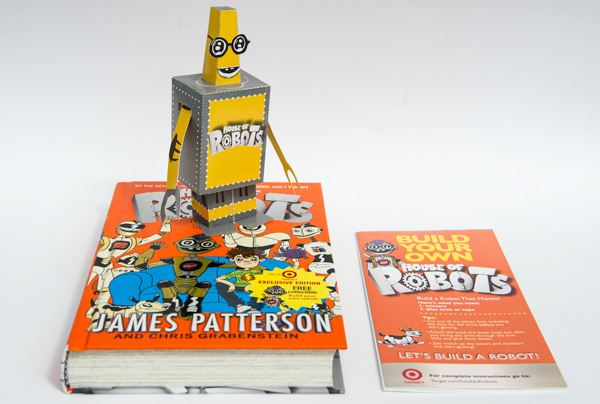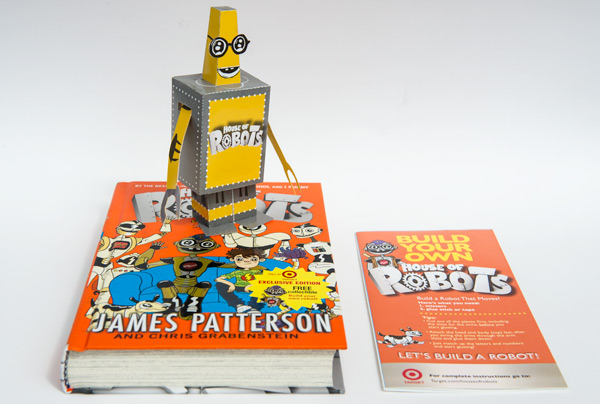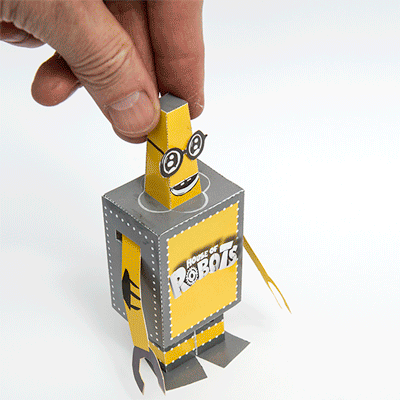 And here it is in action!
Thanks for sending me the samples Florence, they look great!