#truelove and I are back from a few days in London. We went to galleries, saw a show and generally had a splendid time. On my return the new Higham Hall catalogue was awaiting my perusal. Turns out I'm running a course!
"Spend a fun and relaxing day making marvellous mechanical models using only paper and glue. In this course you'll be able to make your own moving paper animation model. Just bring scissors and a sharp knife. Suitable for all. Rob Ives (author of Paper Engineering for Dummies) £50 includes lunch & refreshments"`
I'm running the same one day course twice, once on 10th December and again on 9th Jan. If you would like to come along check out the details on the Higham Hall website There are twelve spaces for each day. Come along, it'll be fun!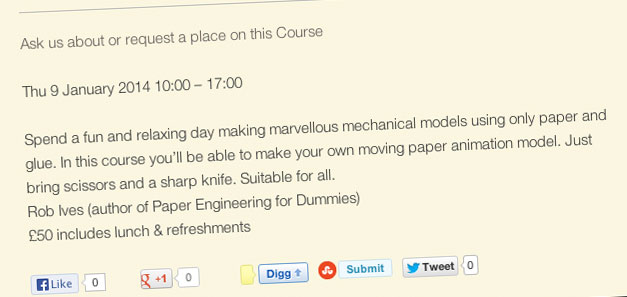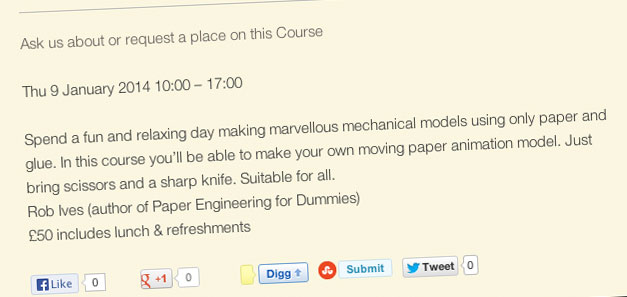 Higham Hall is such a fantastic venue, check out their website for some really varied study breaks in the heart of the Lake District. UK