Tomorrow is my parent's Golden Wedding anniversary.
Happy Anniversary Brian and Andrea Ives, 50 years!
My family and I are all heading across to Yorkshire to join in with the celebrations. Should be fun!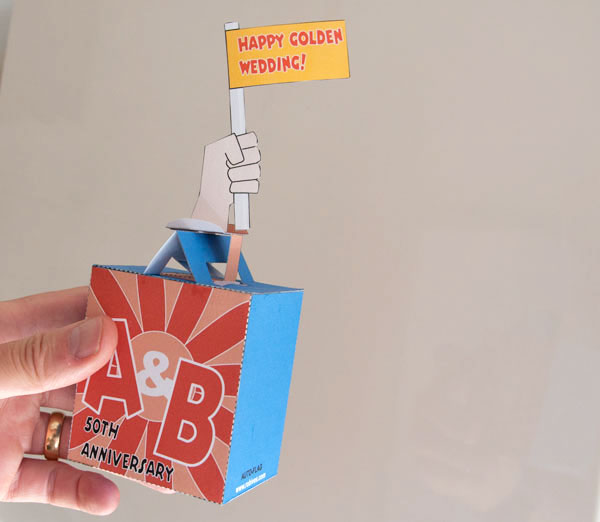 Many of the downloads on this website come in two versions, one coloured and one blank to be adapted to your own design. The now out-dated Royal Wedding autoflag is just such a model. "Just the job" I thought to my self, "to adapt as wedding anniversary gift". And so it is that we head to Yorkshire bearing papery gifts. Finger's crossed for good weather.
Happy Anniversary!