I've had a fun time creating this little 3D scene featuring the Grrrobot model. I'll be bundling it with the model as well as making it available as a download to subscribers.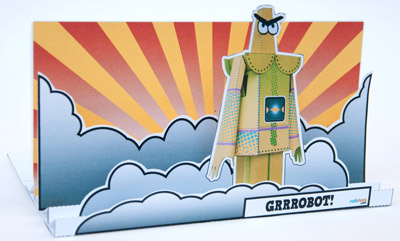 The picture is made up of four layers, each stuck to the front section of triangular tube. The overall effect is really quite effective.
There is a larger version of this picture on my flickr site. The download itself wil be ready in a day or two.