A bit of PhotoShop work today. As part of the giraffe model I need some giraffe textured pelt. After a bit of experimentation this is what I have come up with.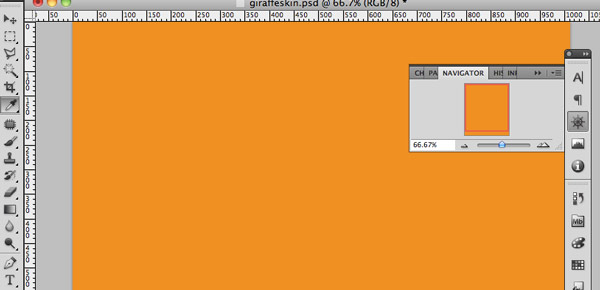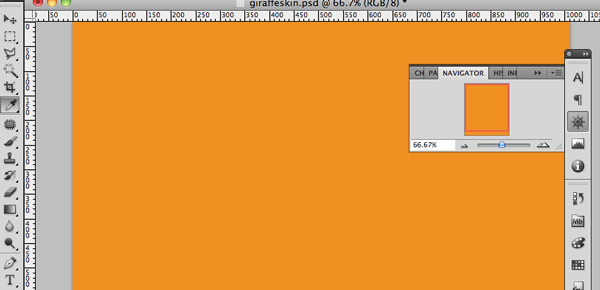 Create a suitable size document. I use 1000×1400 pixels. Change the background layer to Layer 0 by double clicking it in the layers palette then fill with orange.
---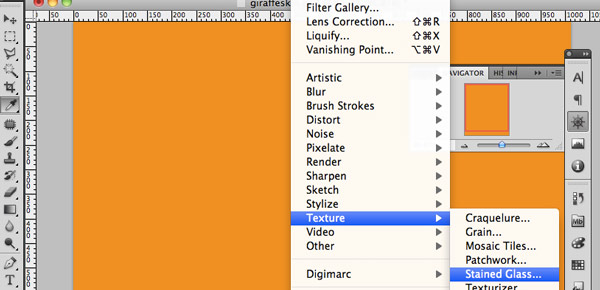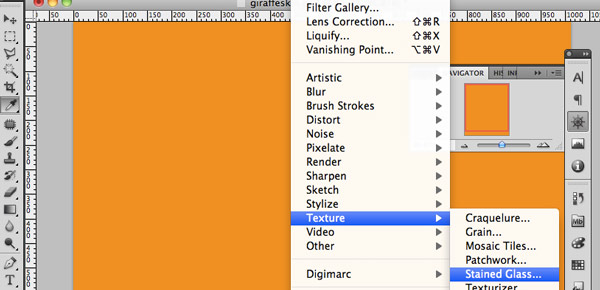 Set the foreground colour to a light cream suitable for the lines between the colour patches.
Next choose Filter -> Texture -> Stained Glass…
---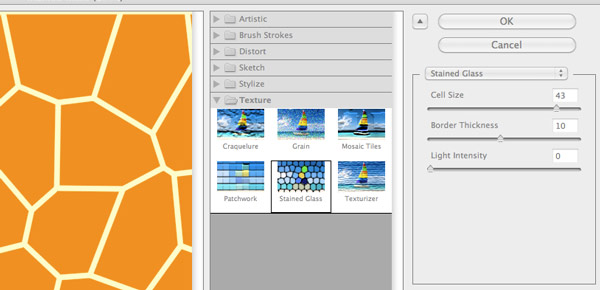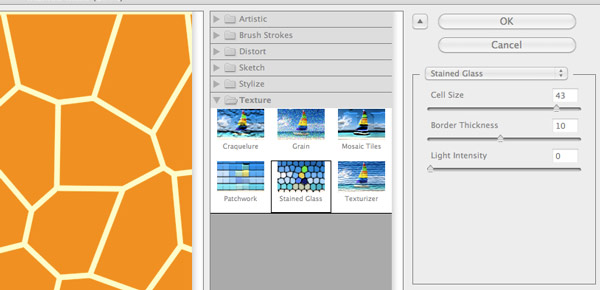 Choose appropriate numbers for the cell sizes and border thickness.
Set the light intensity to zero.
Click Okay.
---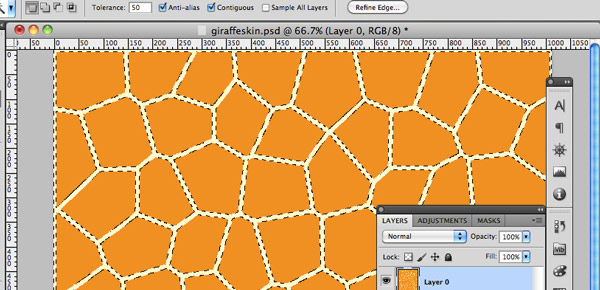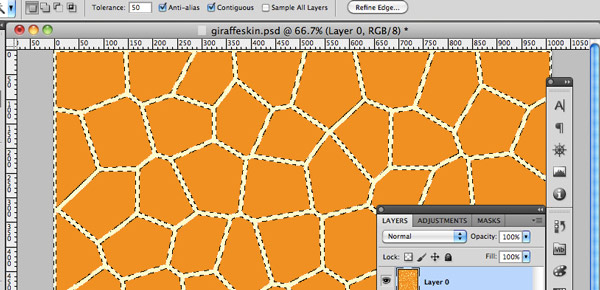 Use the Magic Wand tool to select the cream border lines.
Invert the selection using Select -> Invert. The orange areas will now be selected.
---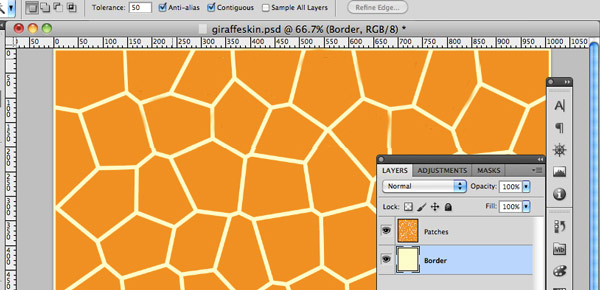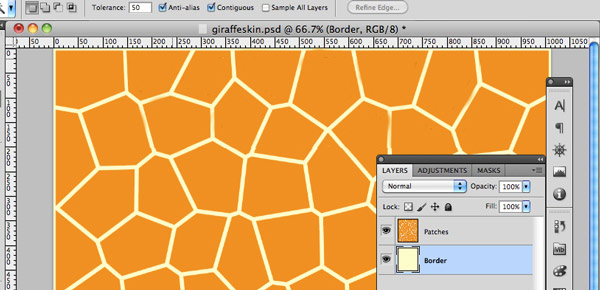 Create a new layer of just the orange patches by clicking
Layer -> New Layer -> Via Copy
Change the layer names as appropriate. (Always good practice!)
Fill the bottom Borders layer with cream.
---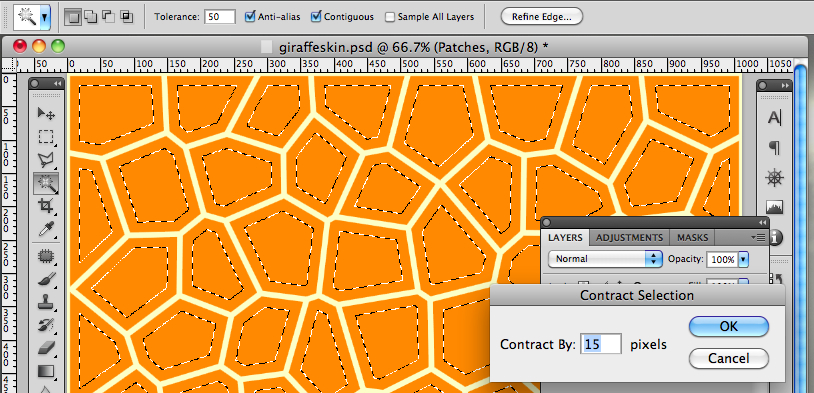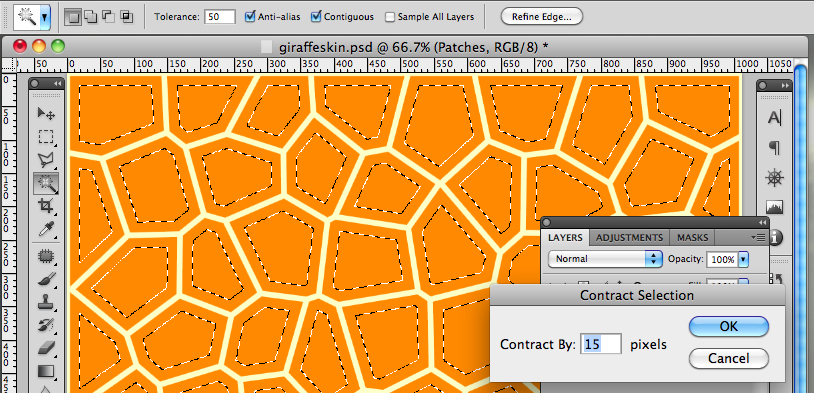 Choose the patches layer.
Use the Magic Wand tool to re-select the cream border.
Invert the selection again.
Shrink the section with Select -> Modify – > Contact. (I used 15 pixels)
---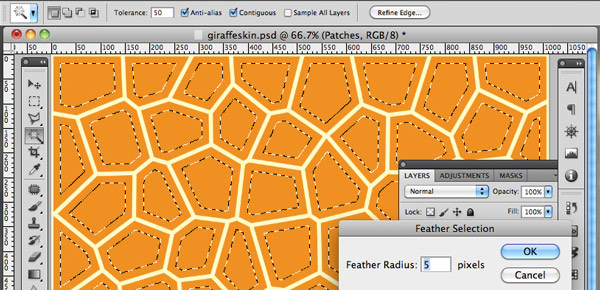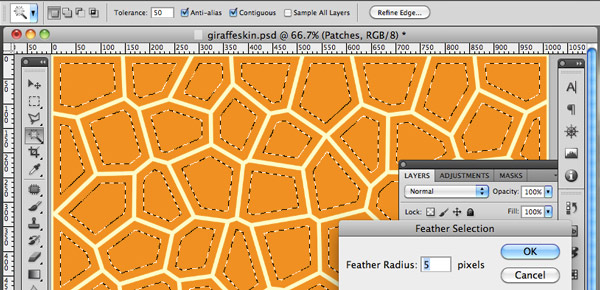 Soften the edges of the selection using Feather.
Select -> Modify -> Feather (I used 5 pixels here.)
---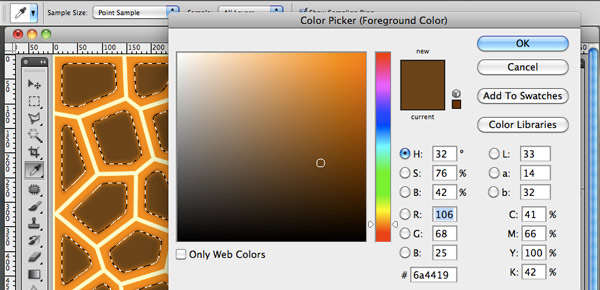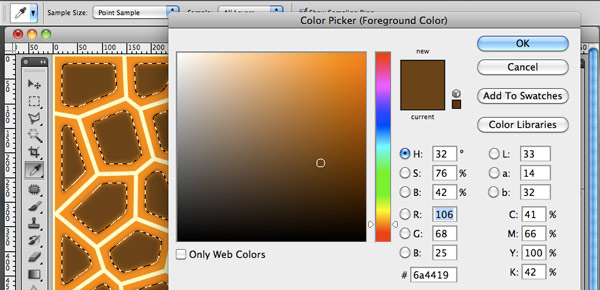 Fill the selected areas with a dark brown colour.
---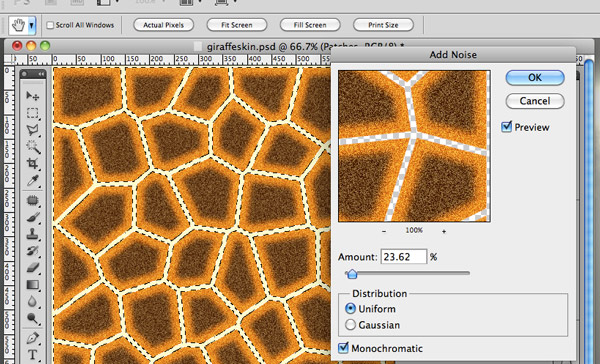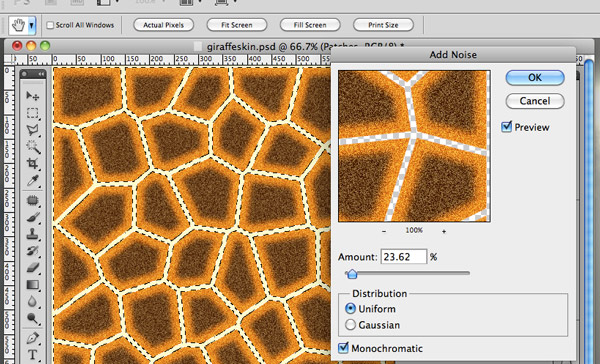 Re select the outside of the orange shapes.
Add a little noise. Filter -> Noise. This will give the next filter something to work on.
---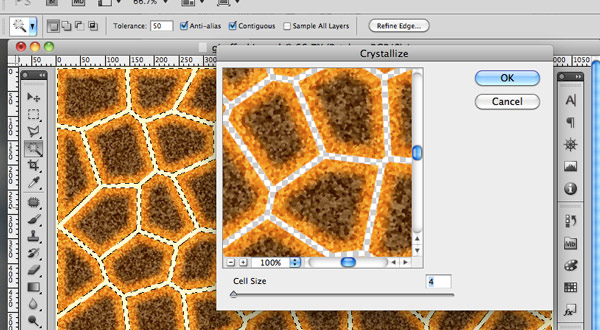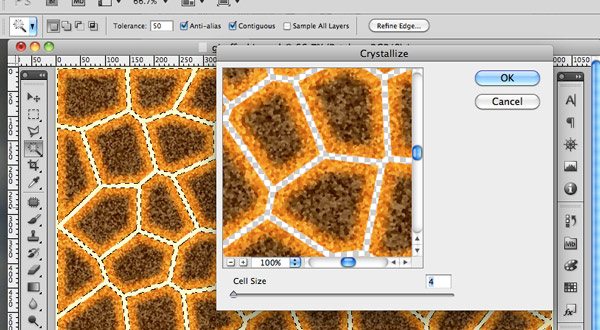 Use the Crystallize filter to coarsen the texture a little.
Filter -> Pixelate -> Crystallize
---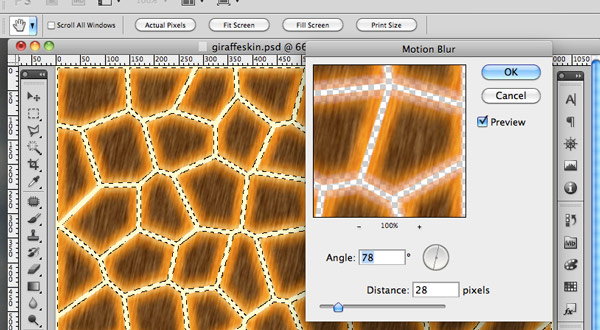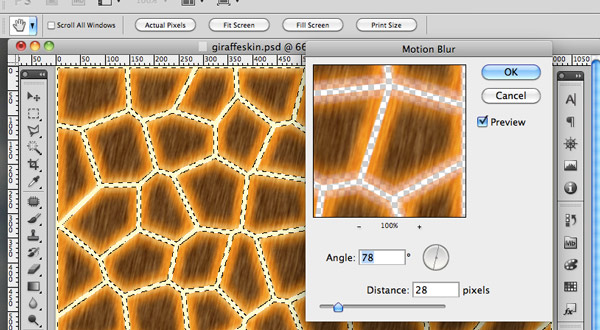 Add a fur effect with the motion blur tool.
Filter -> Blur -> Motion Blur…
That's it!
Save out the file as a .jpeg file and drop it into Illustrator. Then all that is needed is to cut it to size with a Clipping Mask
---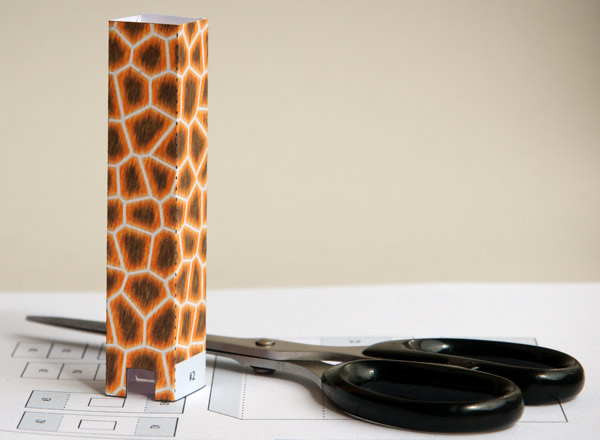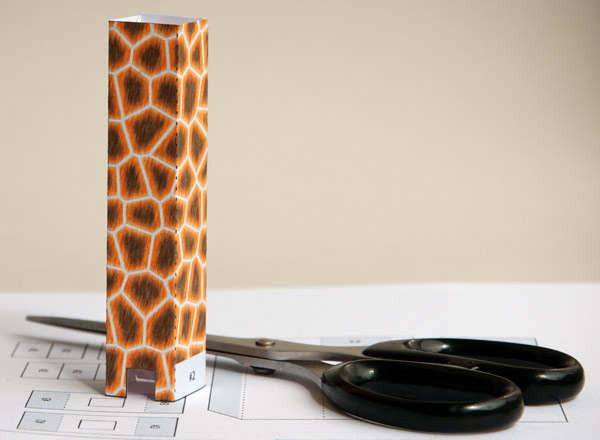 And here is the result.
I'm rather pleased with it!
Right. Off to take #1 daughter for a driving lesson. Hold on to your hats!