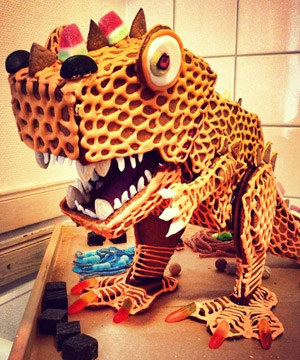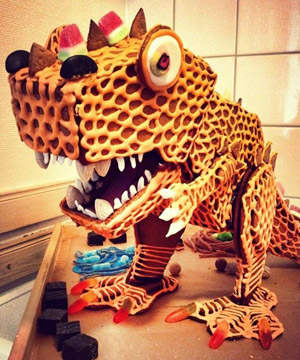 Website subscriber Helena Hansen's family always make a ginger bread project for Christmas. Previously they have made, among other things, a pirate ship and a roller coaster. This past Christmas they chose a dinosaur theme.
Time was short so Helena decided that they could adapt the poseable T-Rex model from this site and remake it from ginger bread with candy decoration.
Here's the result, doesn't it look fantastic! Thanks very much Helena and family or sending in the pictures, the Ginger Rex looks fantastic, delicious and terrifying in equal measure!