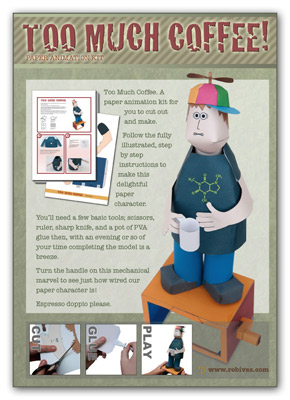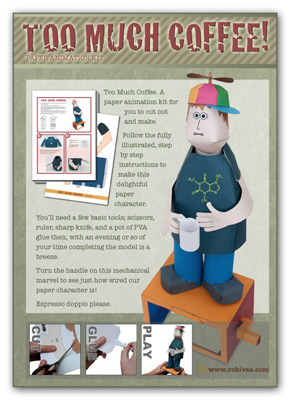 I've had a productive morning today – designing a coversheet for the Too Much Coffee model.
The idea being, from a users view point, downloadable models are fun and convenient but not good to give as gifts. Hence, the Gift Cover. An A4 size sheet to download and print out. To create a gift for a friend, you'd just need to print out the parts, the instuctions and this Gift Cover. Then pop the parts and instructions into an large envelope and paste the cover to the front . Easy Peasy. Let me know what you think.
Click the picture to go to the download page.