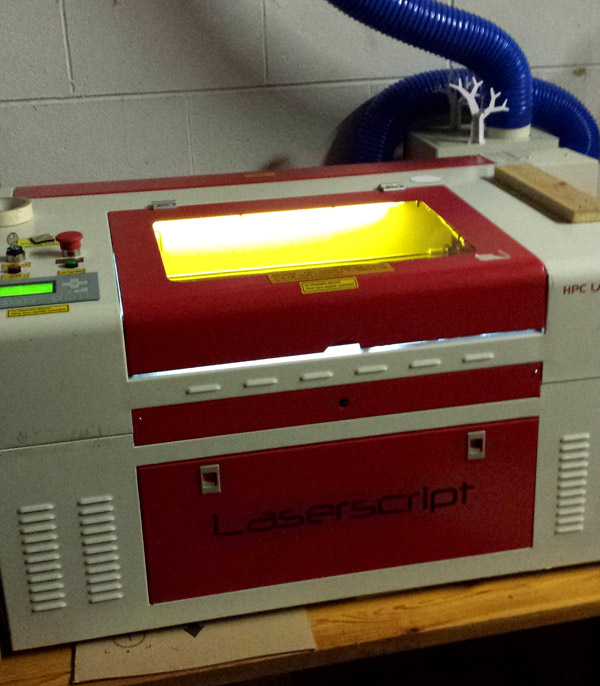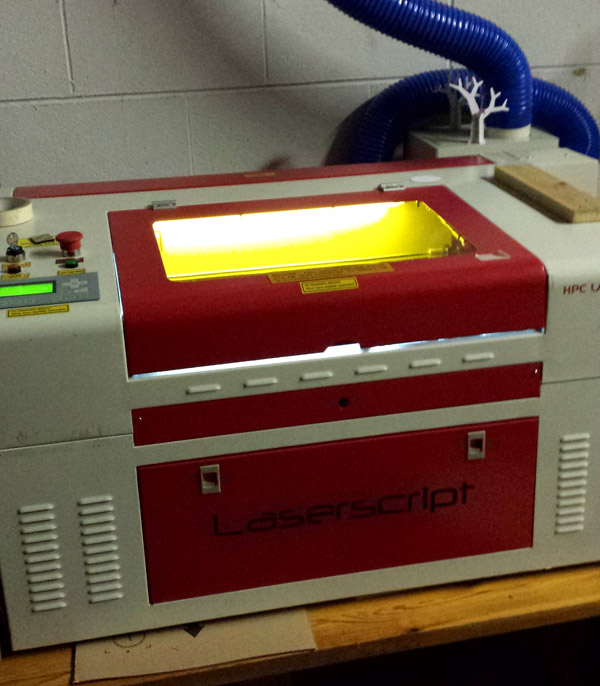 A paper forest is being made by visitors to the Archive in Carlisle. The trees they are using are based on the paper tree design shown here. I've been commissioned to produce five hundred trees in three different sizes. A perfect job for my Laserscript laser cutter!
---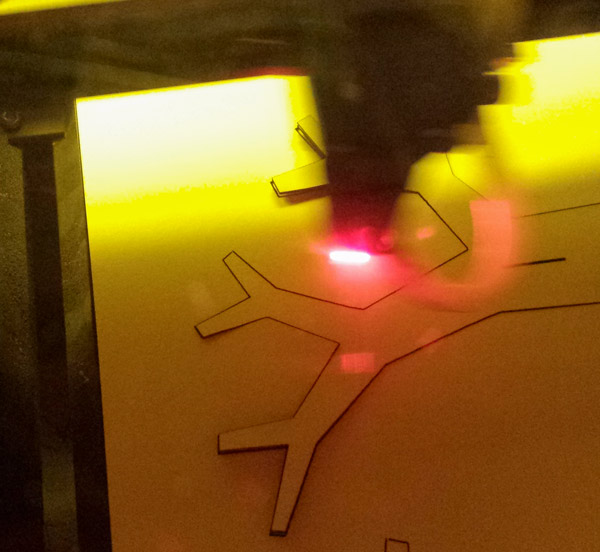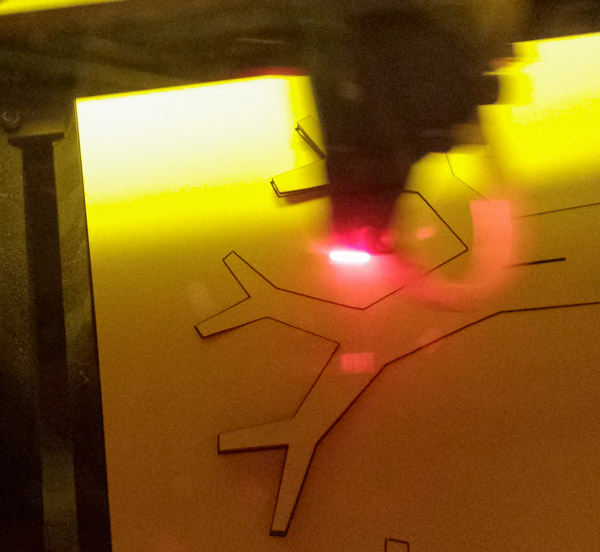 I set it to work cutting out the trees from 380 micron white card.
---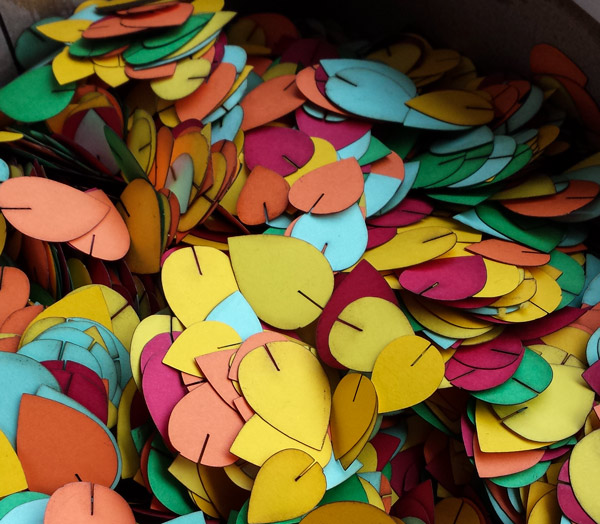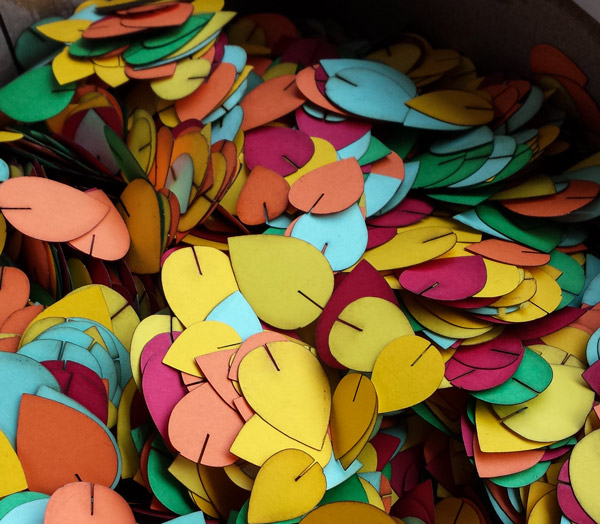 I cut also cut out twenty thousand coloured leaves from 230 micron card as well as a box of paper birds and blank shapes for people to make their own thing from.
---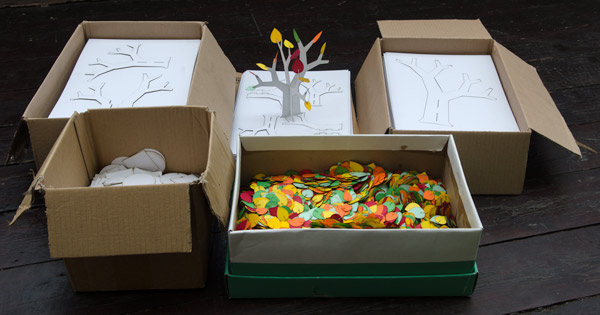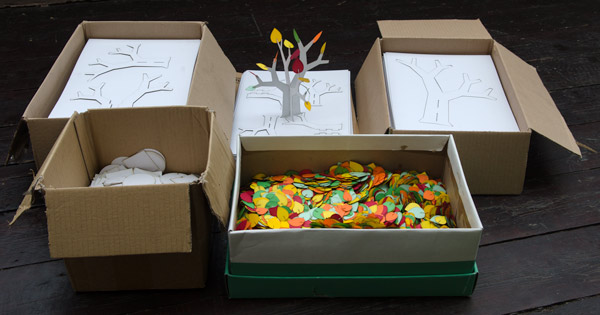 All packed up and ready to go, I hope the activities go well at the Archive!