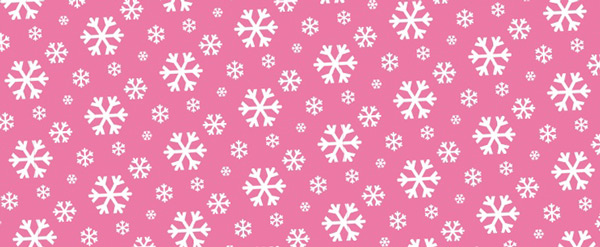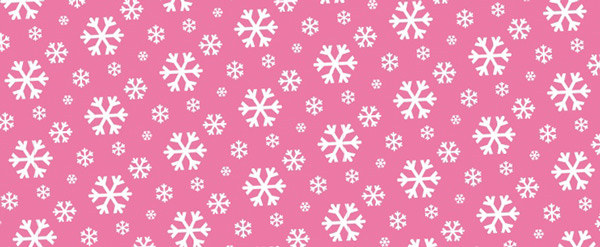 I've been putting together a Flexiphant for good friend #crowsnestdave. He wanted a festive elephant as befitting the time of year. I thought pink snowflakes would be good. The original snowflake pattern file had no pink page so I've added an extra sheet to the member's file. Re-download it and you can join in the fun at home!
I printed out three sheets of pink snow flake pattern. One of the sheets I printed both front and back.
I then opened up the Flexiphant file and cued up the line drawing version. (pages 5-7) I printed the trunk page onto the double sided card and the others onto the remaining two pieces. I also printed out the legs page onto a sheet of white paper – all will become clear in the next step.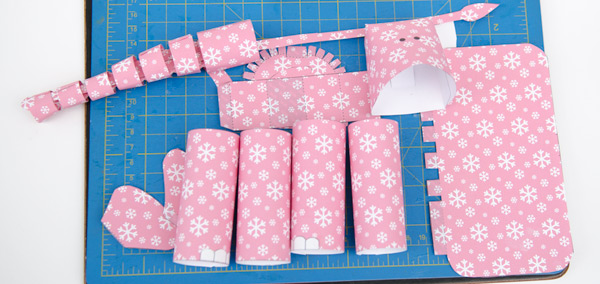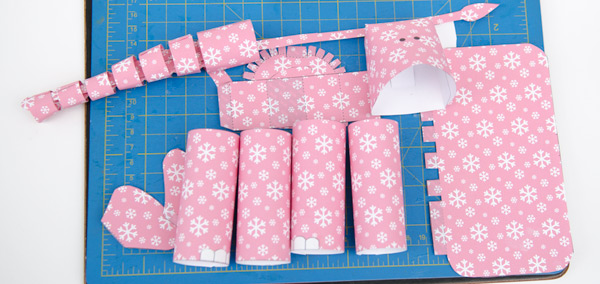 Following the instructions on the Flexiphant page I put the pieces together.
---


At this point I cut out the toe-nails from the white paper and glued them into place over the printed versions on the legs.
---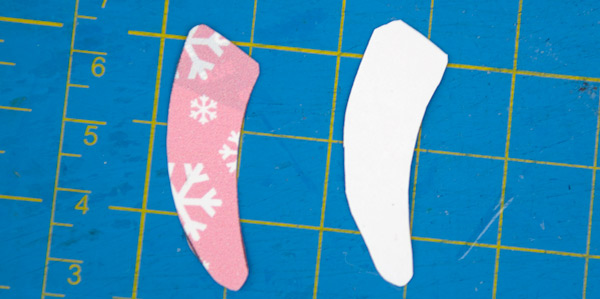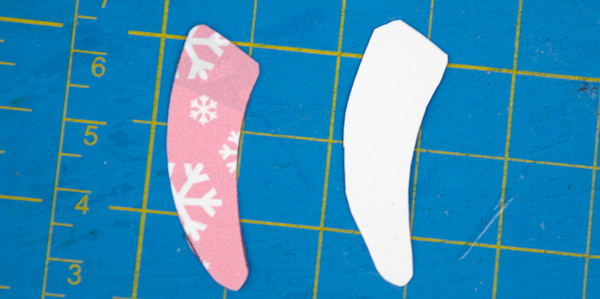 The tusks I simply flipped over and glued on backwards so that they were white.
---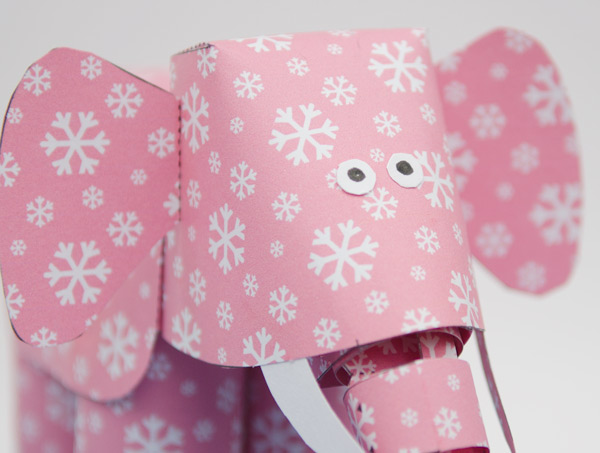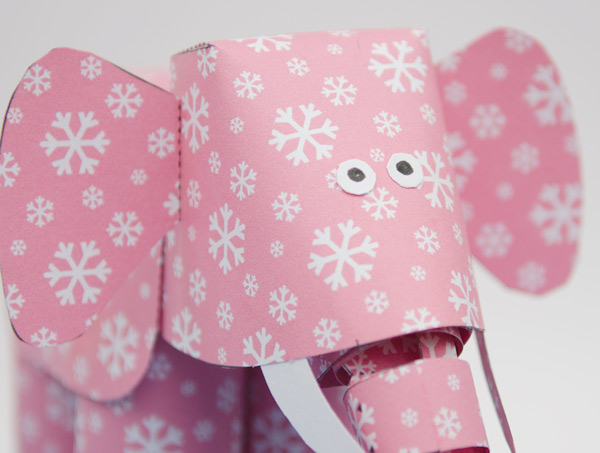 I added a pair of white eyes cut from an offcut and finished off with appropriate black dots.
---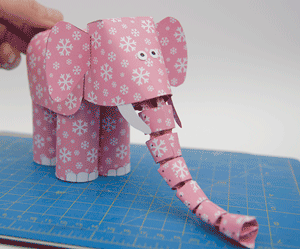 And there you have it. It's all boxed up and in the post. Should be there in plenty of time for Christmas.
Bah humbug. 😉