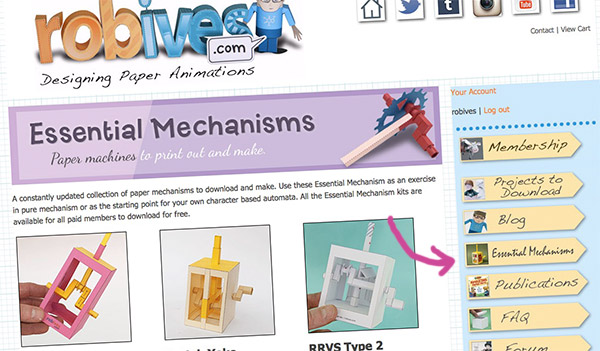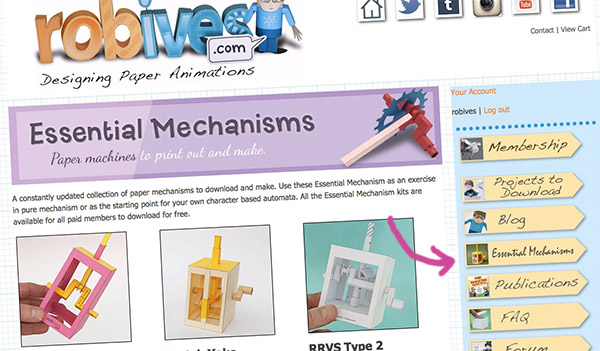 You're designing your own animated paper model, perhaps a model of a unicorn running or a bear eating a pot of honey or even, why not, a snail race.
What would really help in the design process is if a suitable mechanism to drive the model were ready to hand. That's where the essential mechanism projects come in. Use these starting point mechanisms to bring your own paper character's to life.
Over the past few months I have added several Essential Mechanism projects to the site, now I have collected them all together into one place for easy access. Click on the Essential Mechanism link on the right hand side of the website and you'll be taken to a page showing all the mechanisms currently available.
I often revisit designs, especially starting point mechanisms like these, and make small improvements so over time expect to see designs from the essential mechanisms page retire to be replaced by new improved versions. The old designs will still be available in the shop but only the most up to date will appear on this page. Essential Mechanisms are available for all paid members to download for free.