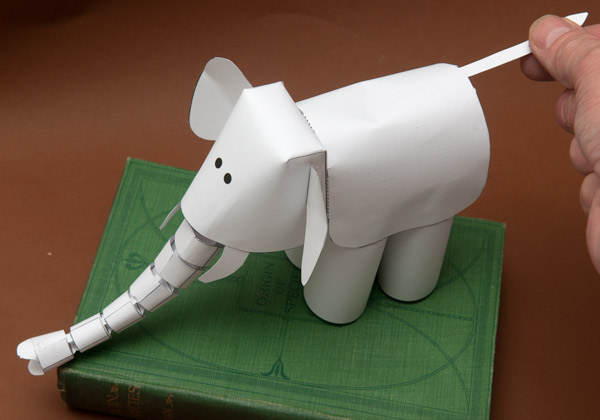 All the parts laid out and put together for the flex-trunk elephant.
---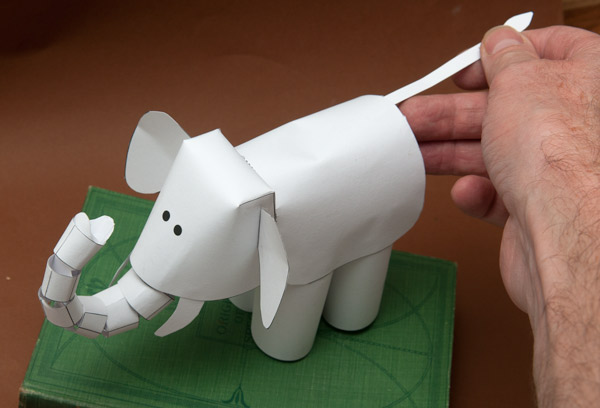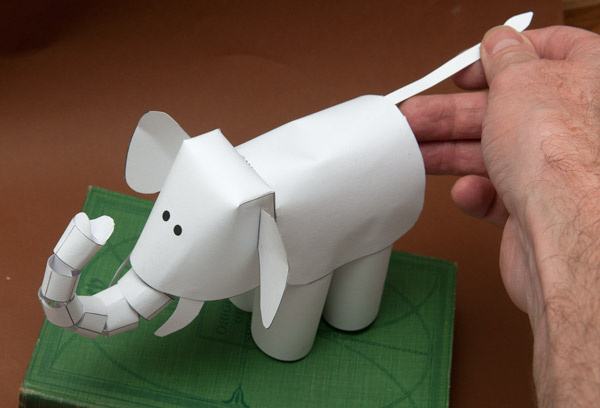 Pull the tail and the trunk raises.
---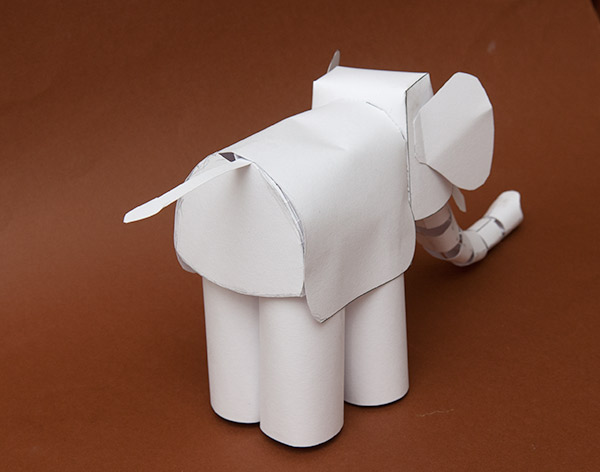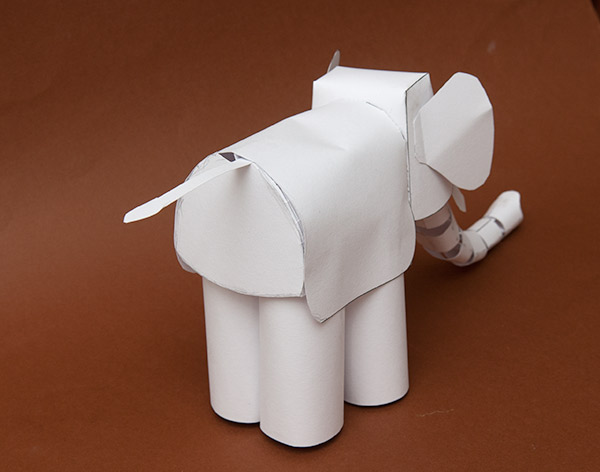 Small slot at the back through which the tail runs.
---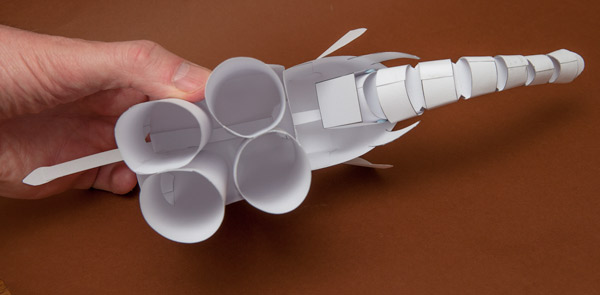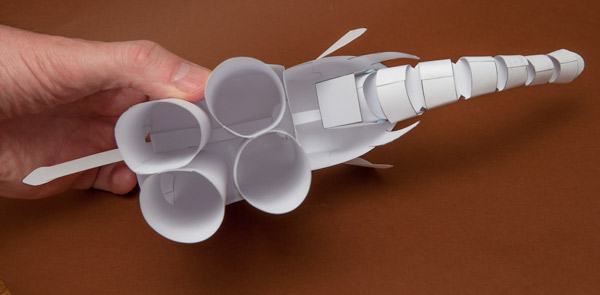 In the view from the underside you can see where the tail runs through the body and connects to the trunk tendon.
Here's a Vine animation of the assembled prototype. Standing, as it happens, on my copy of Origin of Species.
Colour next. I'm going with pink. Darwin would be proud.