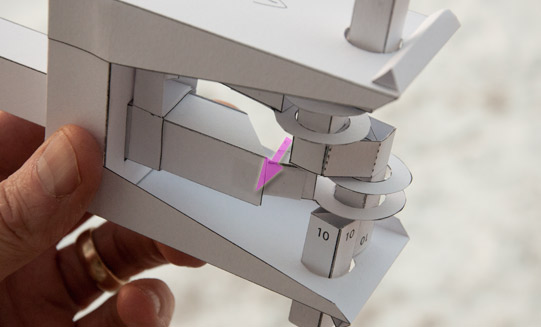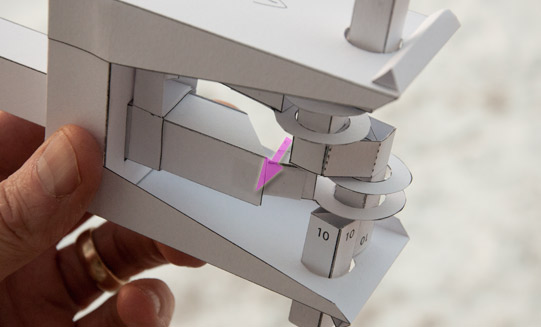 I've been making changes to the design of the double crank mech that I started yesterday.
There were a few problems with the design that needed a bit of tweaking. Firstly, as the crank turns there is a linkage moving the central push-rod up and down. The linkage is very short which means that as the crank turns it leans over at quite an angle and pushes the push-rod to the side in the direction of the arrow. This causes the push-rod to stick a little.
I could extend the linkage but this would make the box base taller than I want. I've got a couple of things to try. To start with, the linkage currently joins to the edge of the push-rod. If I centre it, it should limit the range of angles quite a bit.
---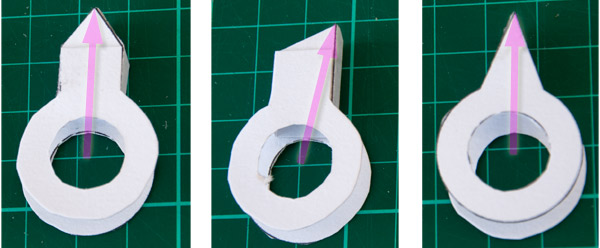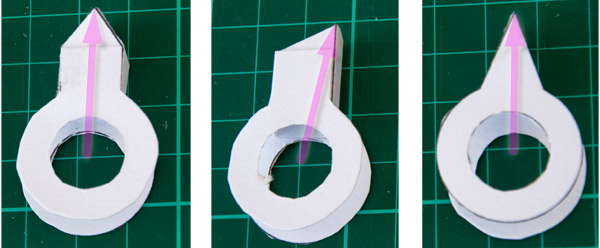 Starting with the linkage. I made a linkage with the joint part centred by making a little roof shape. (Left) I then realised that this was geometrically identical to a straight box shaped linkage (centre) and ended up with pointed linkage (right) which is easy to make, neat and effective.
---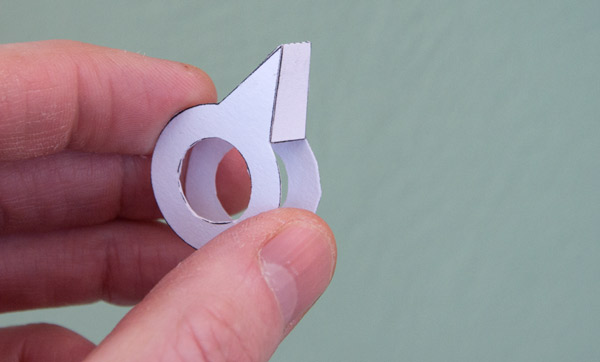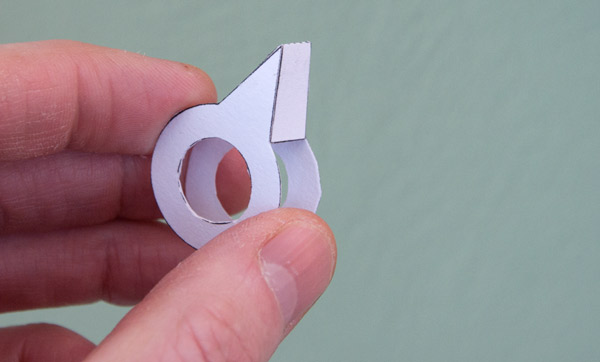 How's that?!
---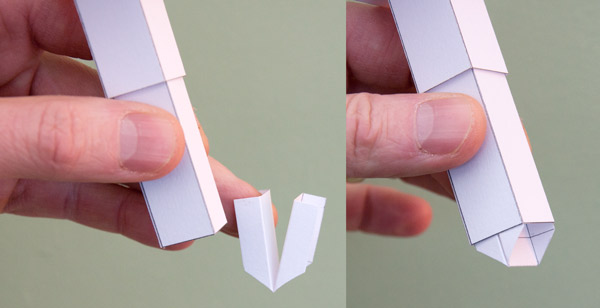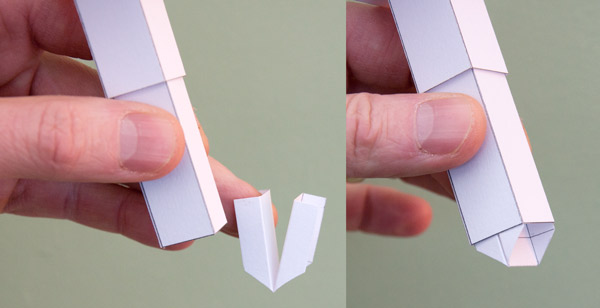 Okay, so that did nothing apart from neaten up the design. Next the push-rod itself. I want to be able to join the linkage to the centre of the push-rod. I made a simple fold of card which slips into the push-rod and gives a fixing point.
---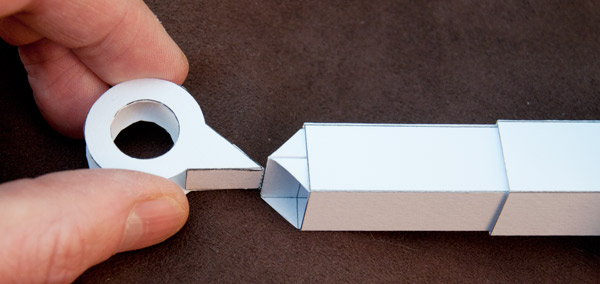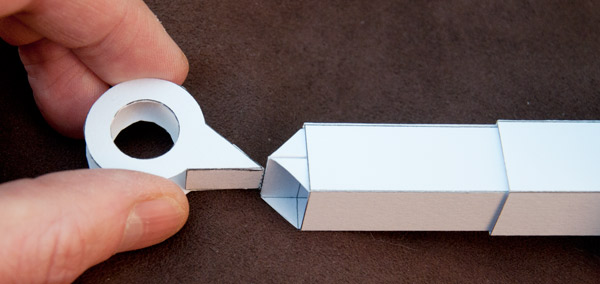 The linkage joins on here. Everything nicely centred. So now, I need to remake the full thing and see how it works.
---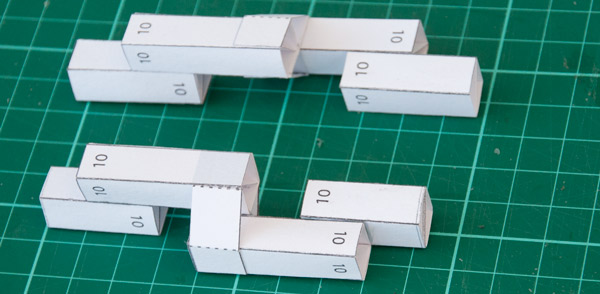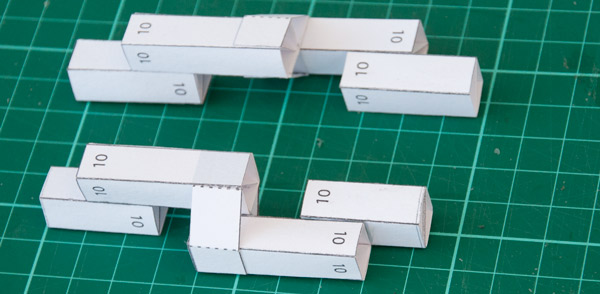 The other thing I need to check out is whether I need a left handed or right handed crank!
---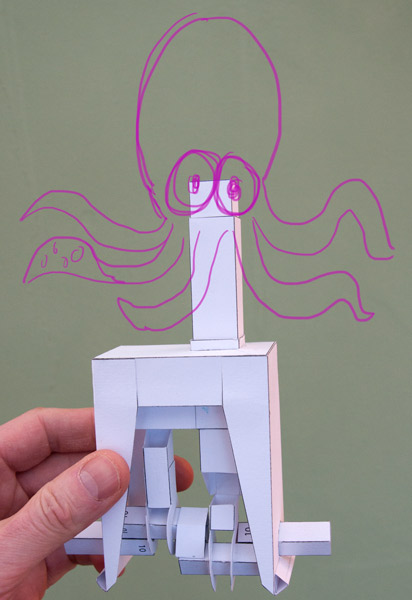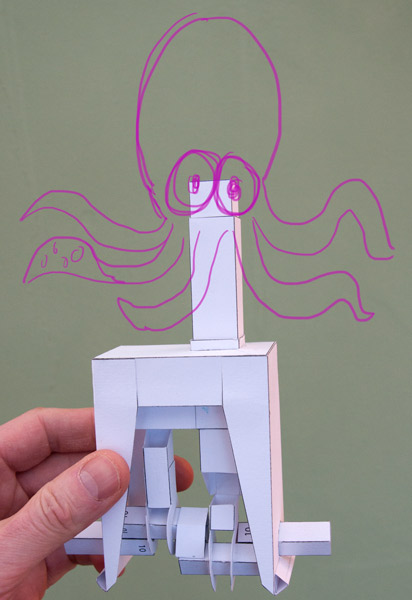 Octopus model? How does that look?