Web site subscriber Josef from the Czech Republic sent through these pictures of his amazing project. He is working with his class to produce crystal sets – a simple radio. The sound output from the piezo speakers is low so to maximise audibility – and to make them look awesome – he has added the Phono Horn from the plans on this site.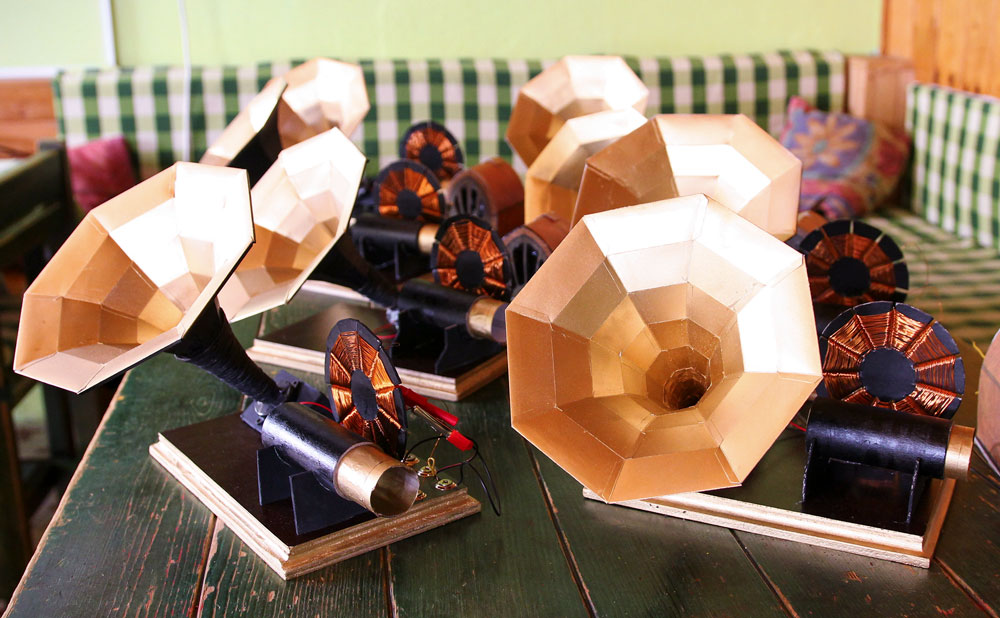 The coil you see in the image is a spider coil antenna, this, combined with the cylindrical variable capacitor makes the tuning circuit.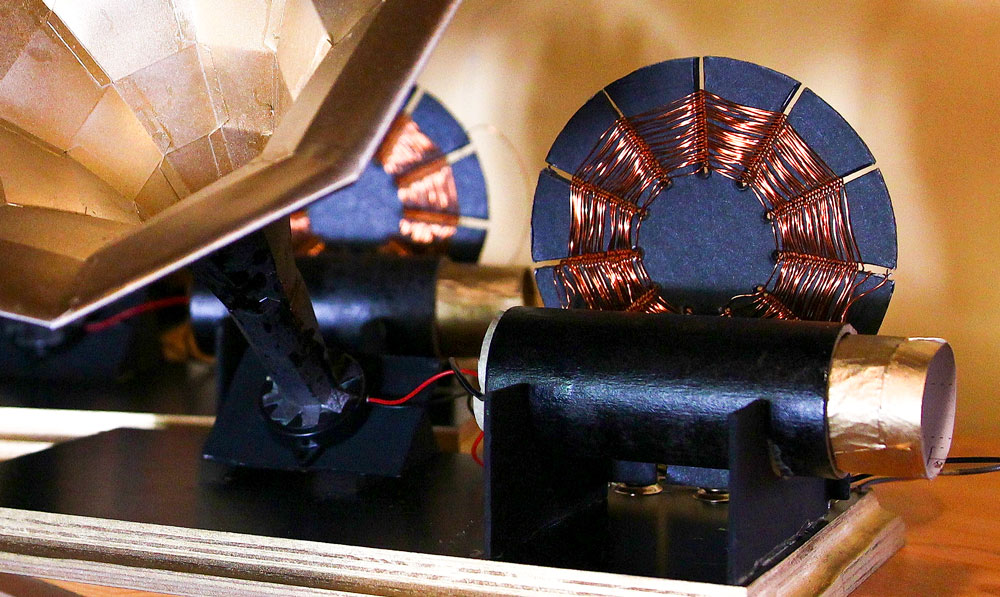 The resulting radios look fantastic! Josef says that he is making Edison style wax cylinder players next. Can't wait to see them. Thanks for the sending the pictures Josef – they are wonderful.