One of the features of Blender is the ability to extend it with Add-Ons. The add-on, Export Paper Model adds the ability to unfold a 3D shape and output a net which can then be edited and printed out as a working paper model.
Download the free script from this page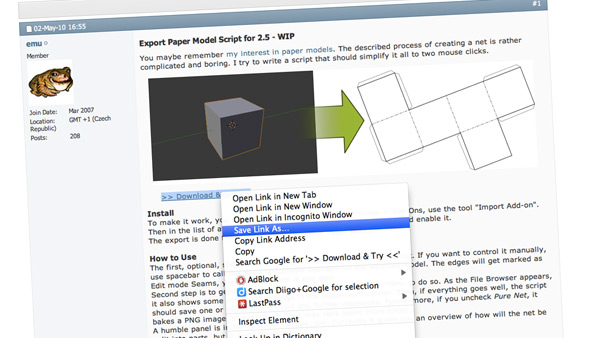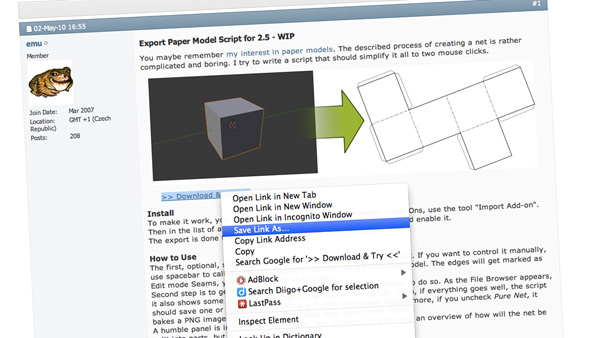 …and save it onto your computer.
---
Installing the script into Blender is a straight forward job and you only need to do it once.
Open Blender, click on File -> User Preferences
The Blender User Preferences window will open.
Click on the Addons tab at the top of the window then click on Install Add-Ons at the bottom of the window.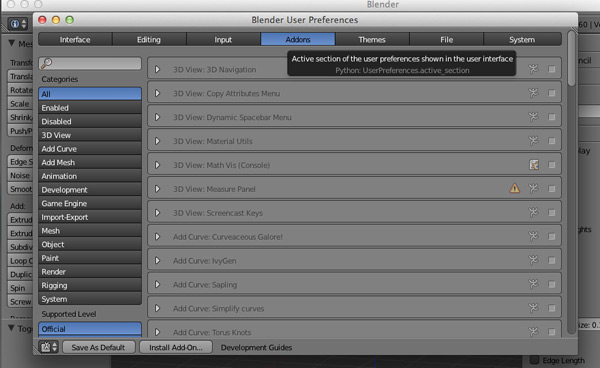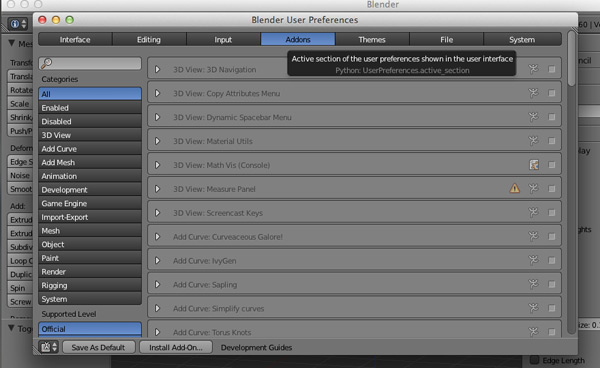 ---
Navigate to the script export_paper_model.py and click on Install Add-On, top right.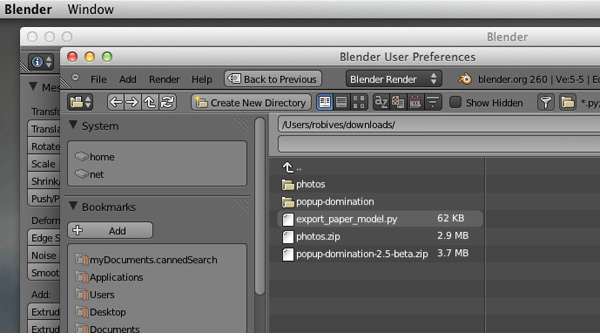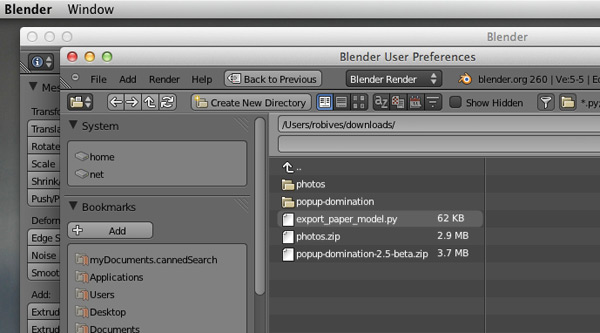 ---
Scroll down the page and click on the check box next to Import-Export Paper Model then click on Save As Default.
That completes the installation. You won't need to do that again.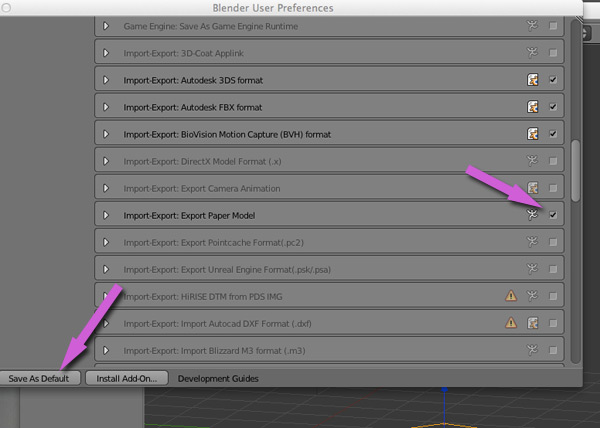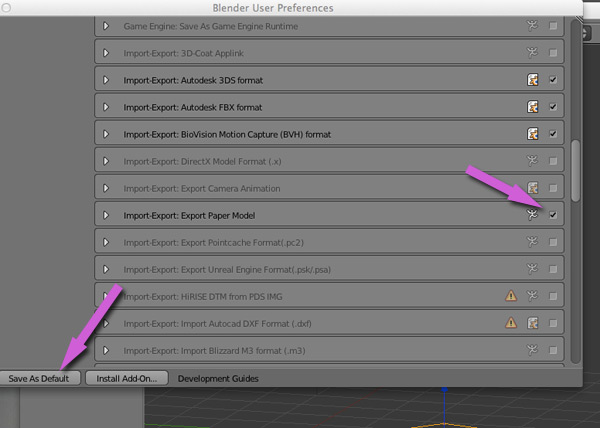 ---
To use the Paper Model Export:
Select the model.
Press the space bar to call up the menu window. Start typing "Make Unfoldable" As you do so the number of menu choices reduces until you home in on Make Unfoldable. Click on the button. The program will then work out where the seams and cuts go on your unfolded model. The seems will show up as red edges.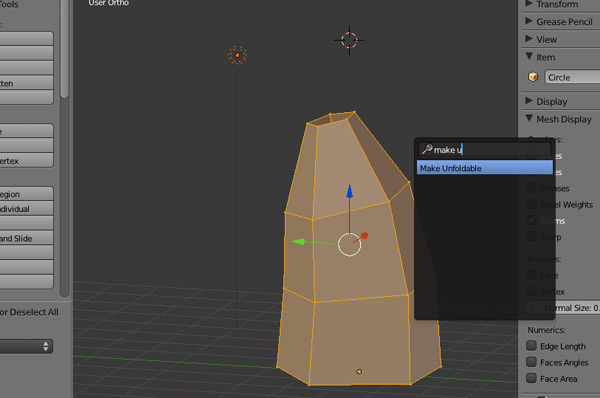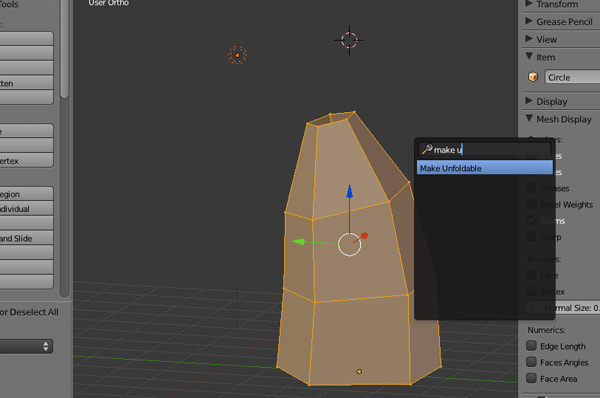 ---
Click on File -> Export -> Paper Model(.svg)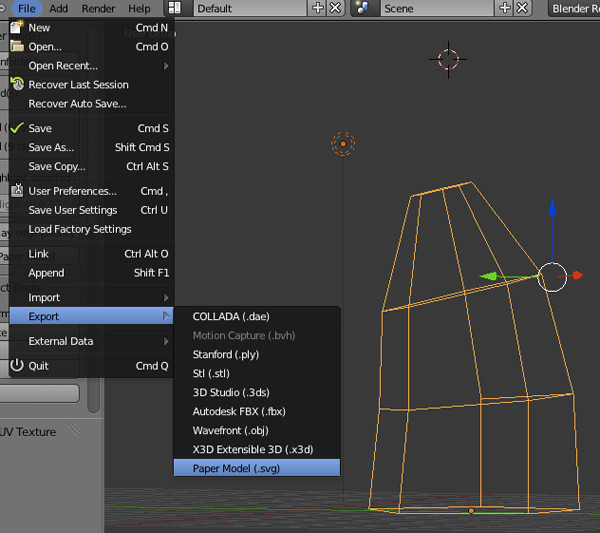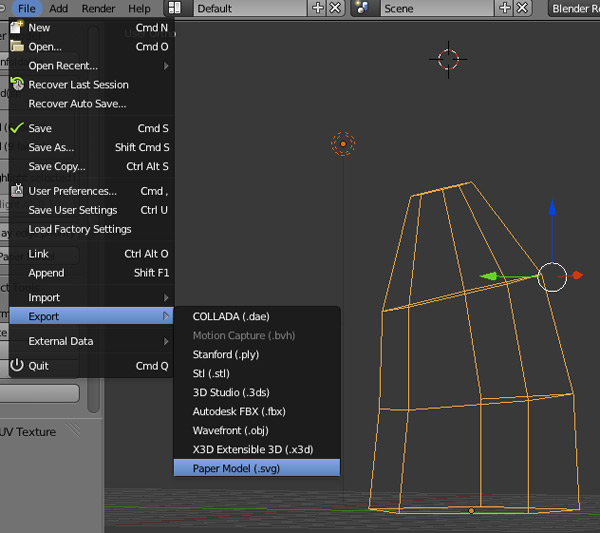 ---
Navigate to where you want to save the files and type in a file name on the second line. At this point you can make some changes to the to the output in the lower left of the window. You can adjust the size of the parts and the tabs that are added to the parts.
Once done, click on Export Paper Model to save the file.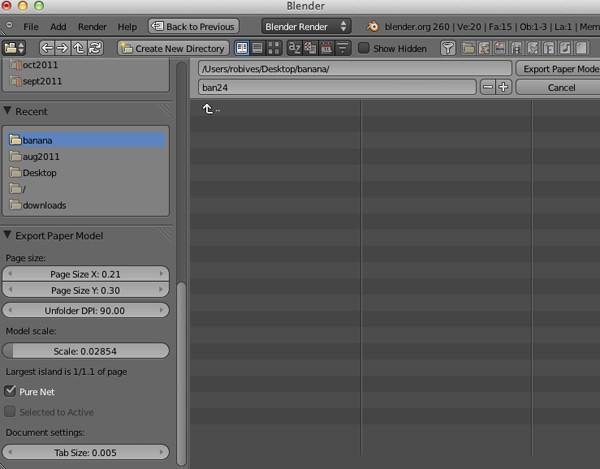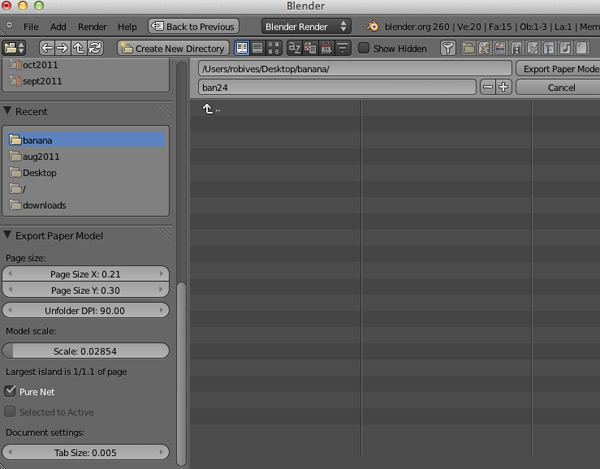 ---
The file saved to your disk will be in SVG format. (Scalable Vector Graphic) You can edit the file in Illustrator or the open source (free) editor InkScape.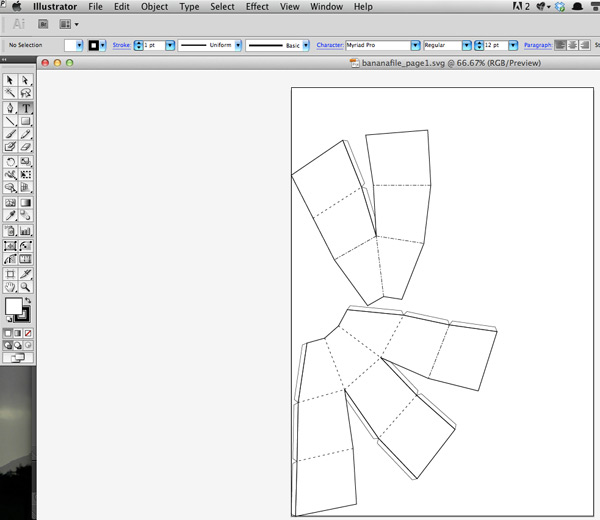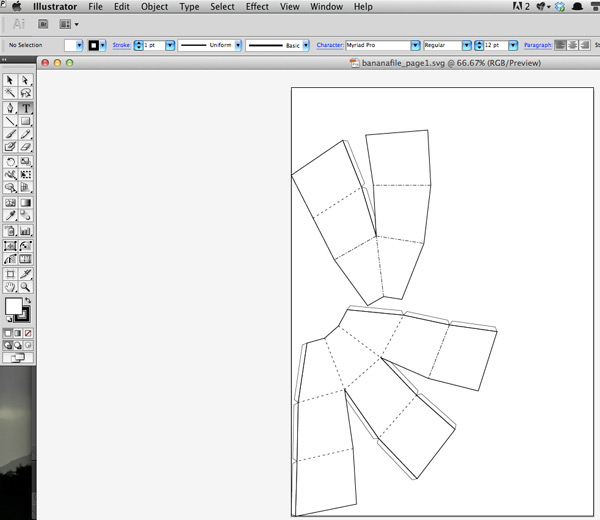 You can change the scale of the model, add colour and decoration, generally make it your own!