I've completed an early first draft of my proposed counter rotating robot model. Definitely needs a snappier name!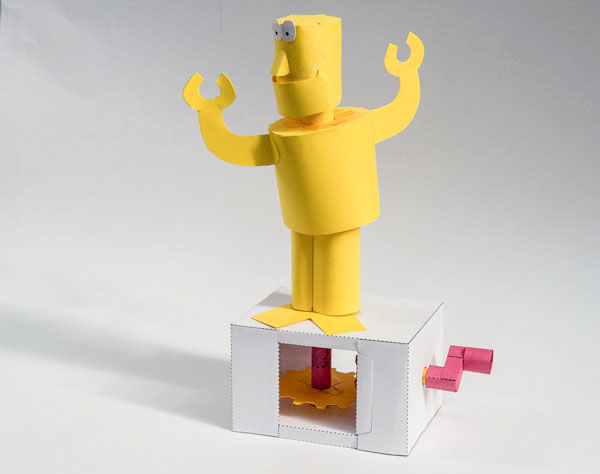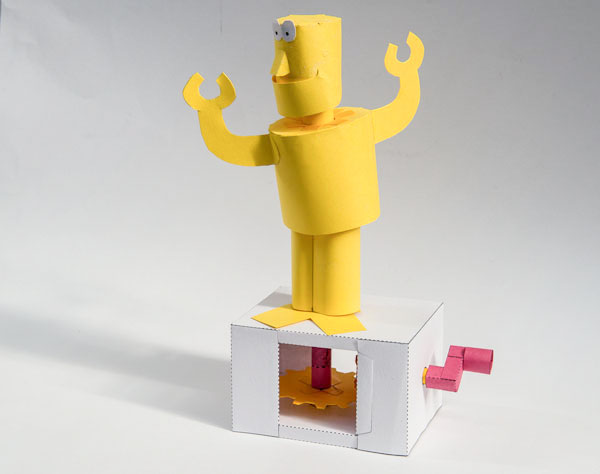 The model uses a modified version of the coaxial drive, turn the handle and the head rotates one way and the body the other, the final effect is, though I say so myself, rather cool!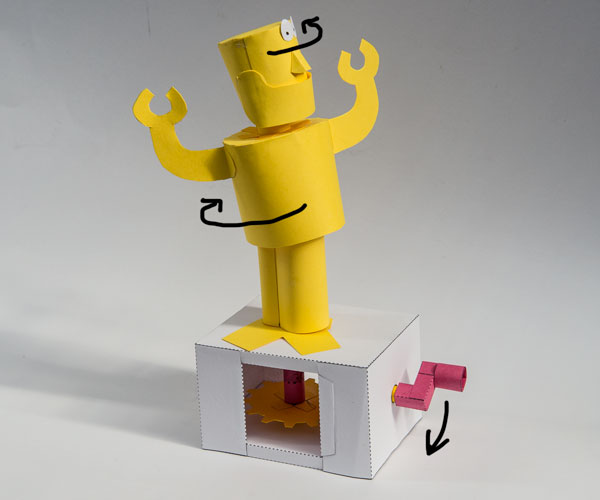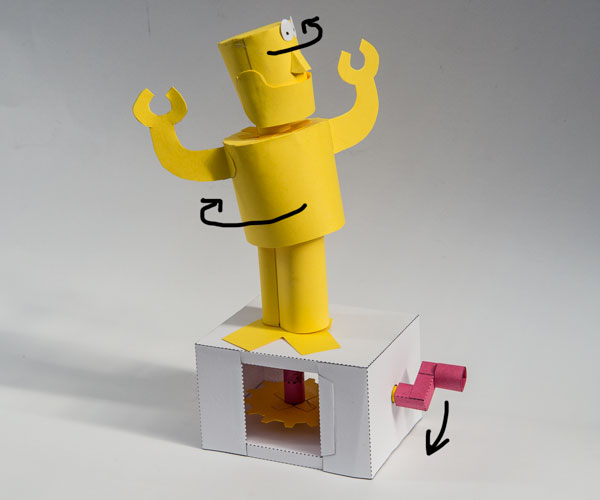 I've extended the two drive axles from the original Essential Mechanisms so that they are longer than the originals. Note that the 8mm shaft extends further down through the box than the 10mm shaft which is why is doesn't extend far above the outer shaft.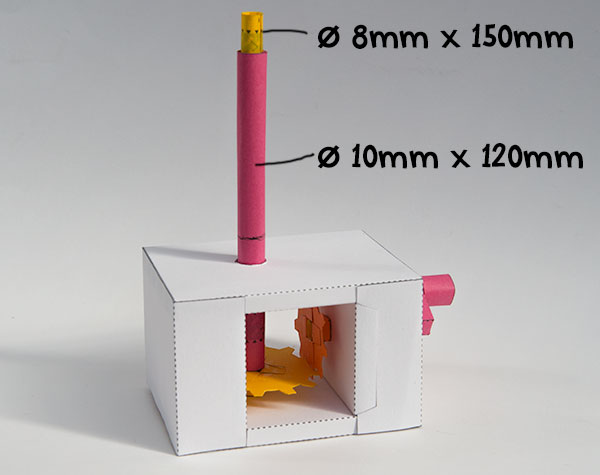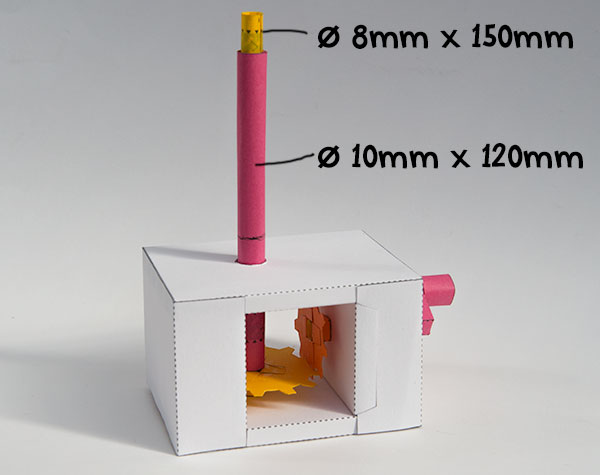 I've made a pair of legs with a hollow centre for the drive shaft.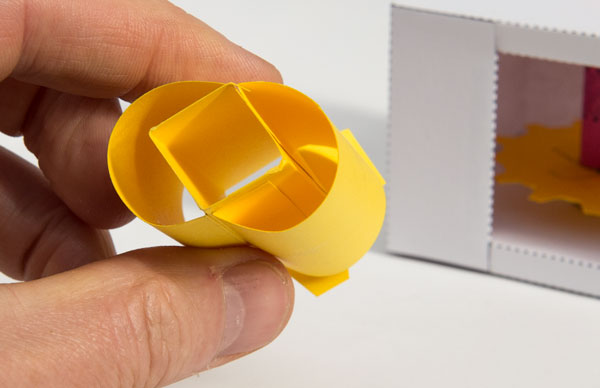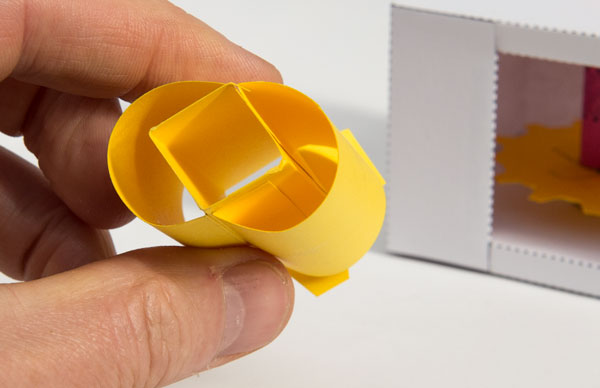 The legs fit to the box top with a pair of temporary feet at their ankles.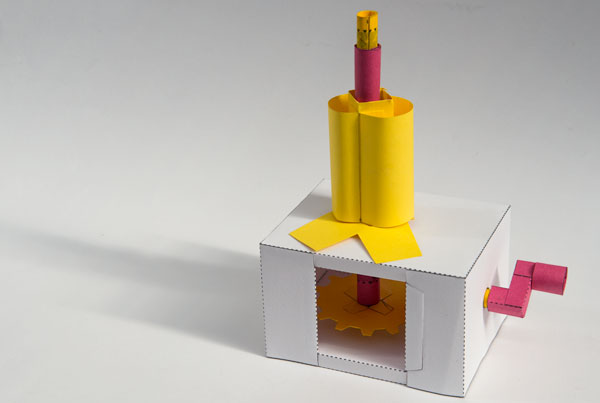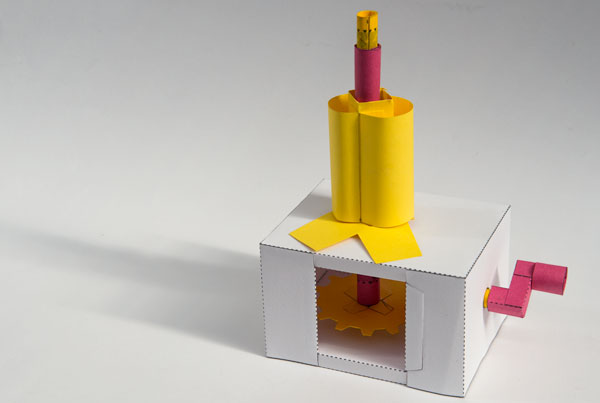 To finish off, the body fits to the outer shaft via a spider. The head fits to the inner shaft in the same way. For version two I'll need to extend the inner axle by another 20mm or so. Looking good so far and it works a treat!
Time to scan and transfer the robot parts to the computer.