It is a truth, universally acknowledged that a poseable character in possession of flexible knees must be in want of a chair.  I'll also be making a table and perhaps a bookcase and TV to finish off the set.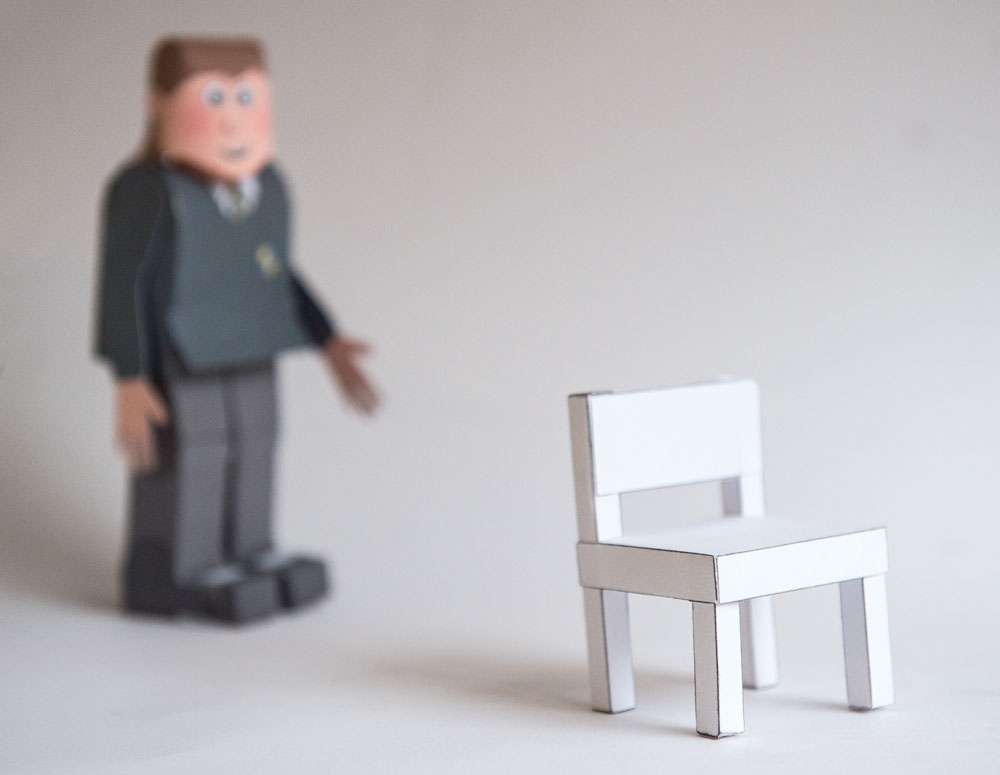 The base was interesting to design. I've made it from a single piece folded over. The legs are all 7mm square sections with two long ones at the back to hold the chair back, I've completed the design so that it can be fully coloured with single side printing.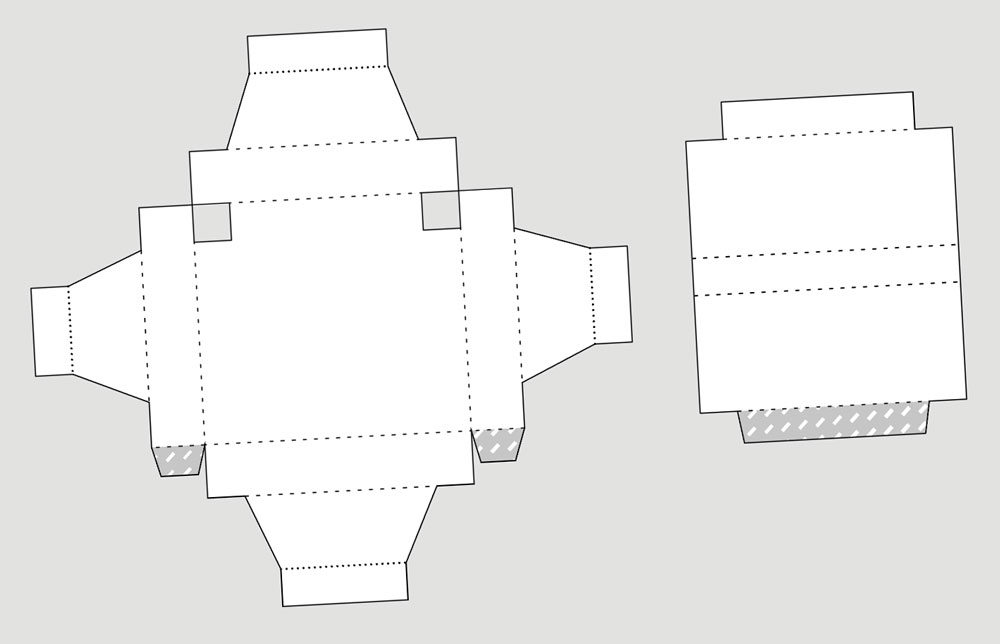 Only the underside of the chair will be white.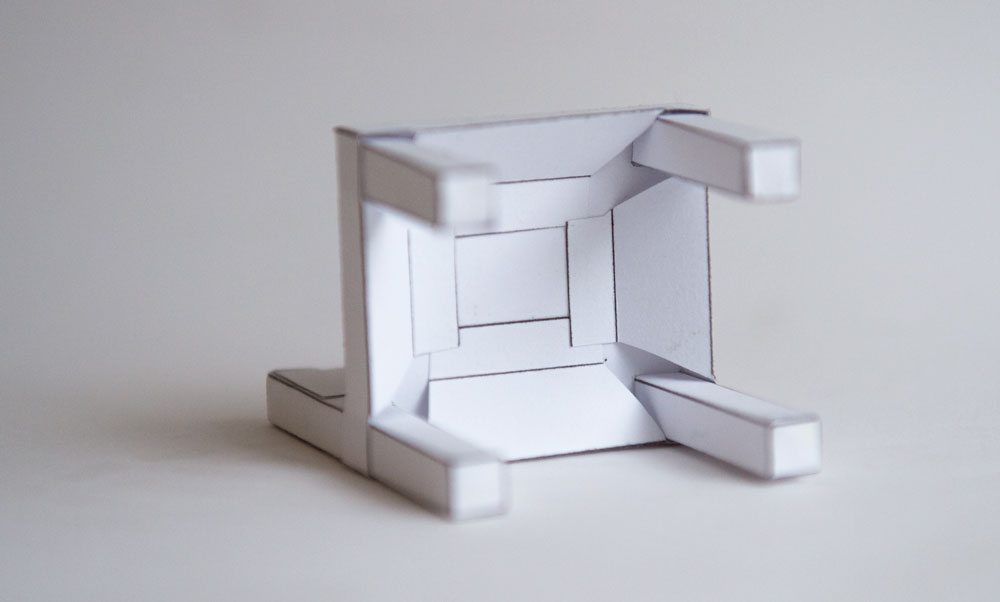 Balance!