I had made this camel model a while ago but wanted to re-do it in the light of things that I have learned about laser cut models. This is a loose test assemble so it still a bit wobbly but not far off a finished design.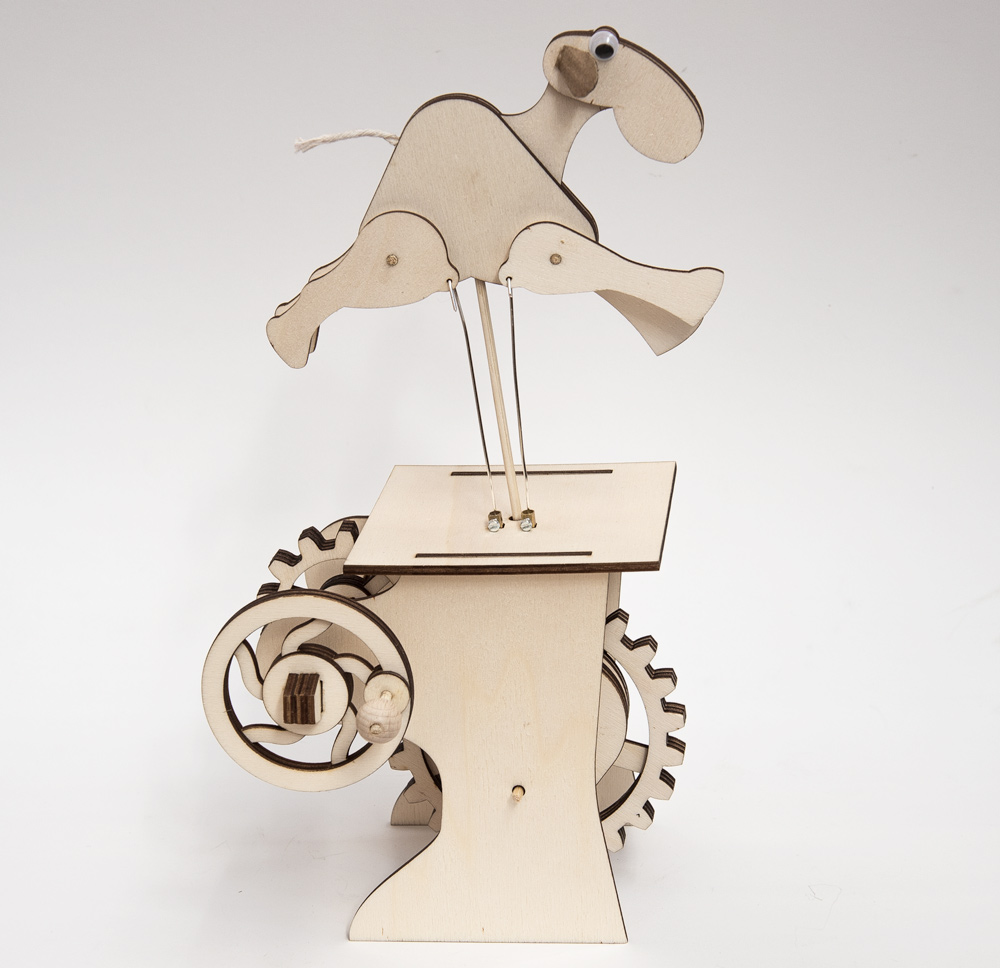 Although technically unnecessary I have added a reduction gear to the drive, the difference between the cranking speed and the speed of movement adds a certain something to the finished automata and anyway, gears always look good! This one is a 13:23 reduction.
I've used the brass blocks from inside a 5A connecting block to secure the pull wires that move the legs.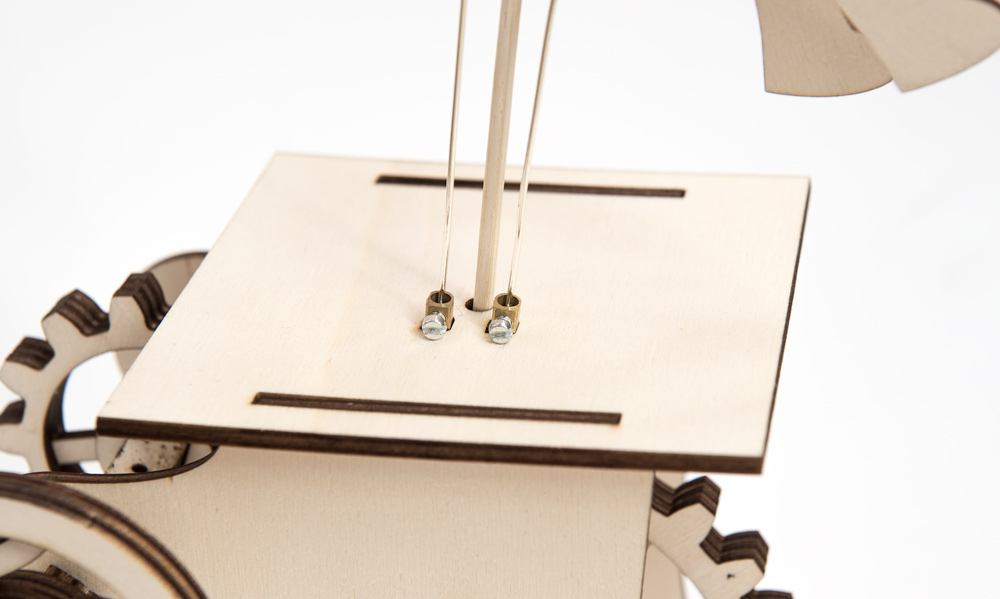 The handle is finished with a 12mm wooden bead. I have a few minor changes to make to the design then I'll do a full rebuild followed by downloadable parts and instructions.