Blender Banana for the 600!
Wed, 10 Aug 2011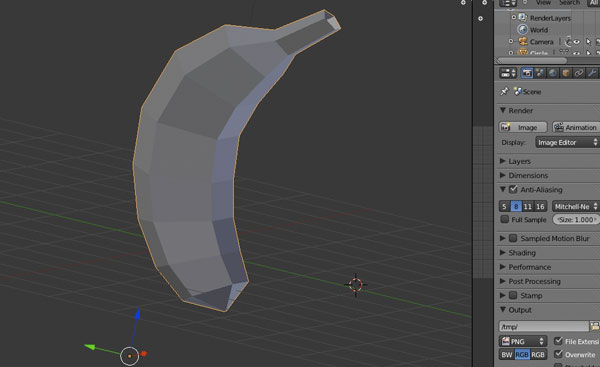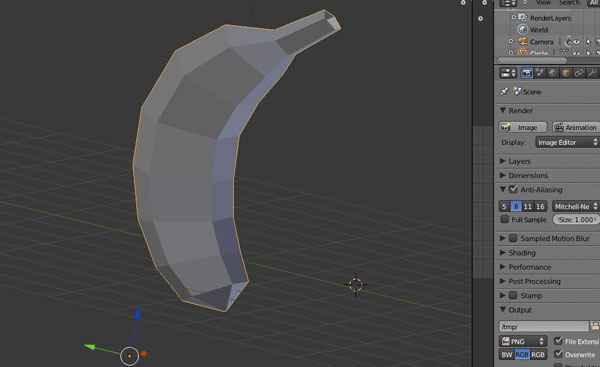 Six hundredth blog post! Bananas seemed to be an appropriate topic. I'm really beginning to get the hand of modelling in Blender. So – here for your delight, I present, 3D rendition of a banana above and the paper version printed out using the Blender Unwrap tool.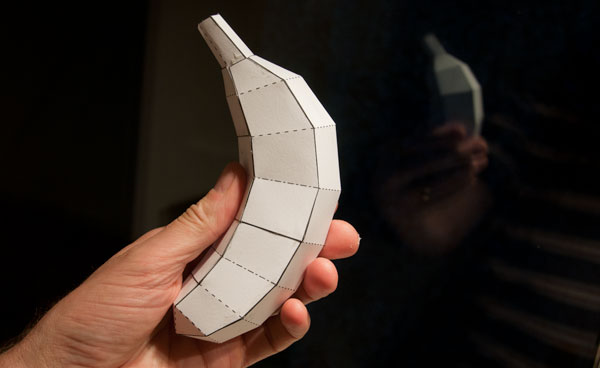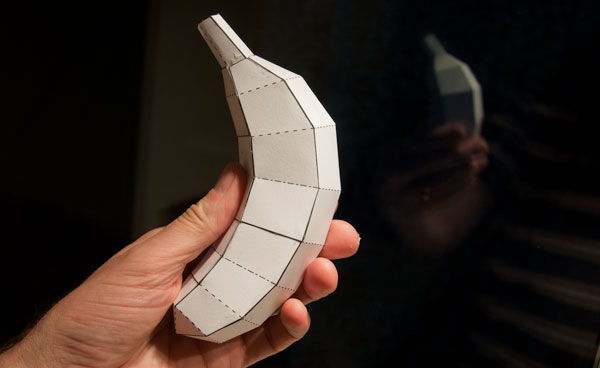 I'll reveal the secrets of the design and supply a file for you to make your own (!) shortly but it is getting late. Time for a hot choc I think.