And so to the Loweswater Show with #Truelove and #1 Daughter. Late summer is village show time here in the Lake District. This was our first visit to this particular show, set, as it is, just outside the picturesque village of Lorton. We enjoyed the usual spread of homemade cakes, show poultry and horse riding displays, then, in a far corner of the show field, nestled amongst the vintage cars I came across this delightful gentleman.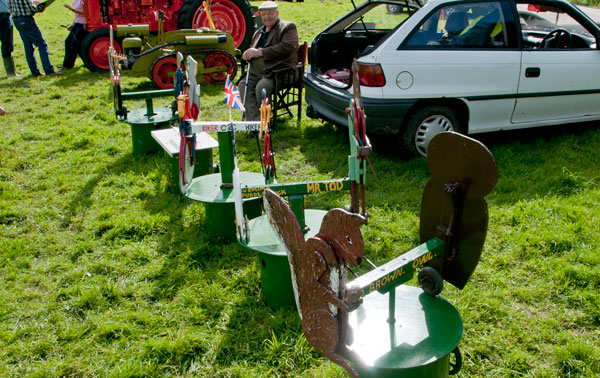 I regret that I didn't ask his name but we did chat for a while about the automata that he had crafted from old washing machine gear boxes,recycled wood and mains gas pipe.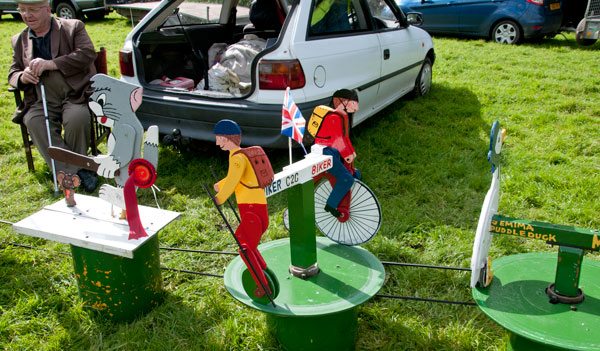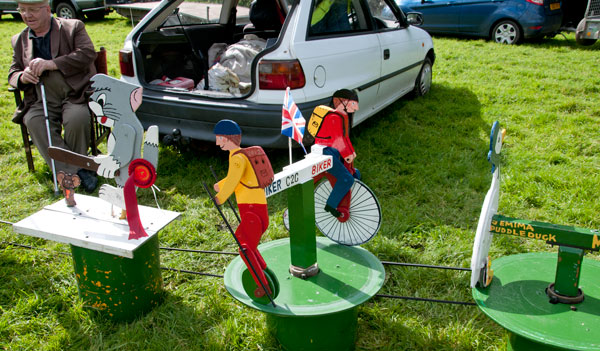 Each model was driven from a vertical shaft connected to the next model via a bevel gear and a cam belt. The whole rig was driven by a vintage petrol engine rattling away in the grass.
There are automata everywhere!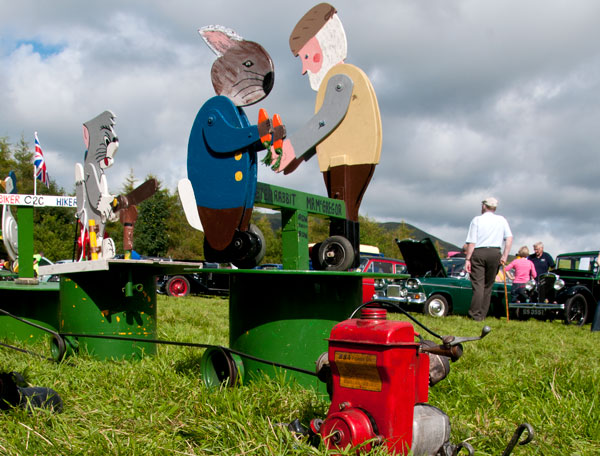 ---
See the little dots snaking up the hill? Those are the Loweswater Show fell runners reaching their turn-around point. I rather rashly told #Truelove I'd get super fit and enter the race with them at the next show. What have I done!