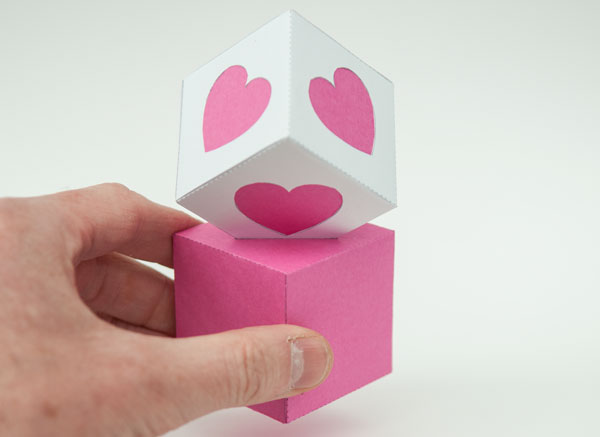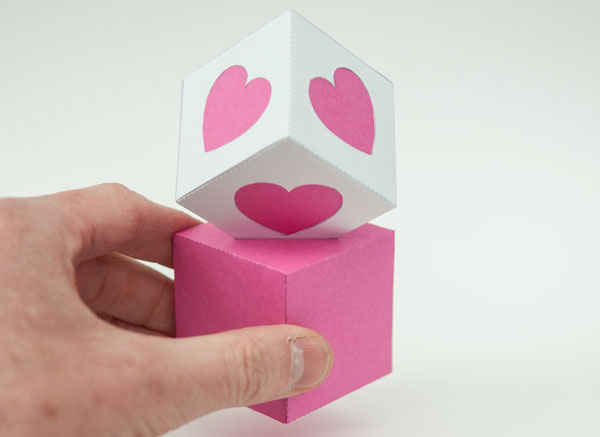 Here's a quick paper project I put together for #truelove to make up for me being away for a couple of days. I'm sure she won't mind if I share it. The two nesting boxes are just big enough for a treat size choc and once open one box balances on the other making this interesting sculpture.
If you are a member you can download the parts from the link above, thanks for signing up! I printed out sheet one onto white card and sheet two onto pink. Pick the colours you like.
---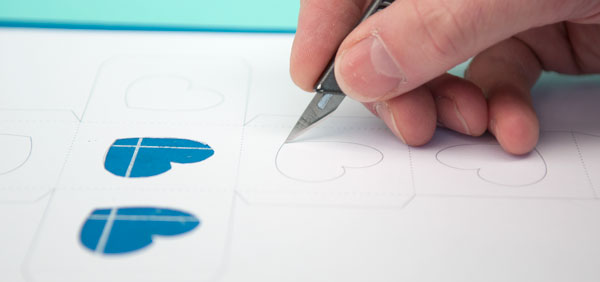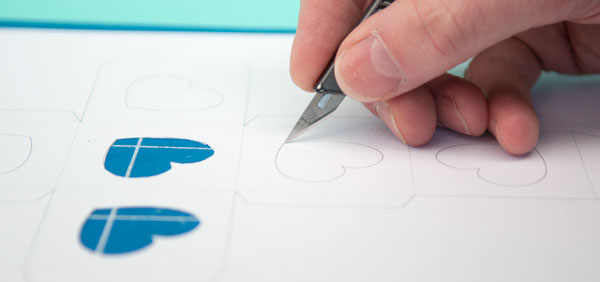 Carefully cut out the heart shapes. Keep them to one side and you can pop them in with the chocolate later.
---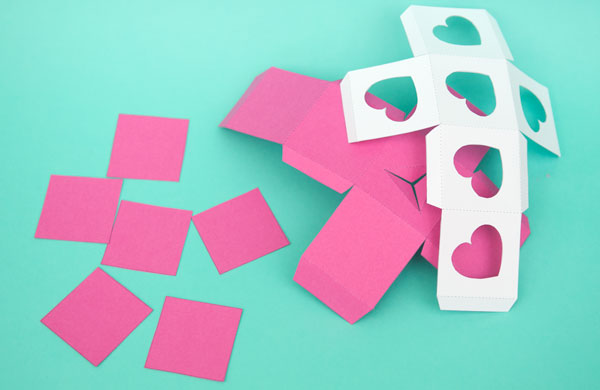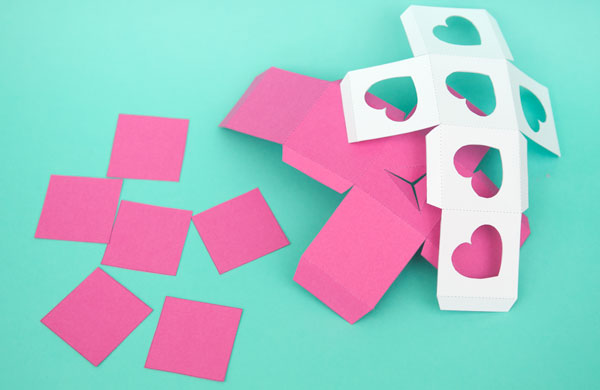 Score the dotted lines and carefully cut out the pieces. Pre-crease the fold lines for easy, neat assembly.
---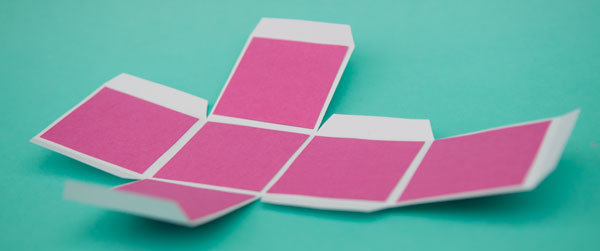 Glue the blanking squares onto the back of the heart shaped holes.
---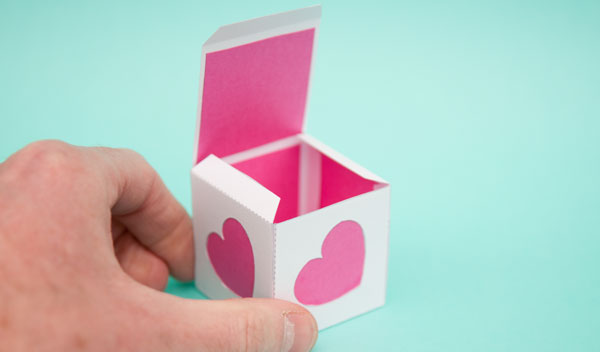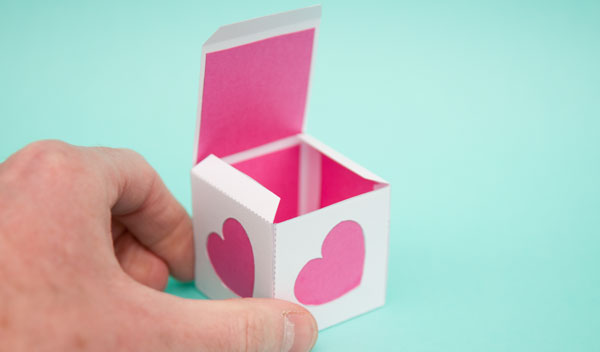 Fold up the inner box and glue together the sides.
---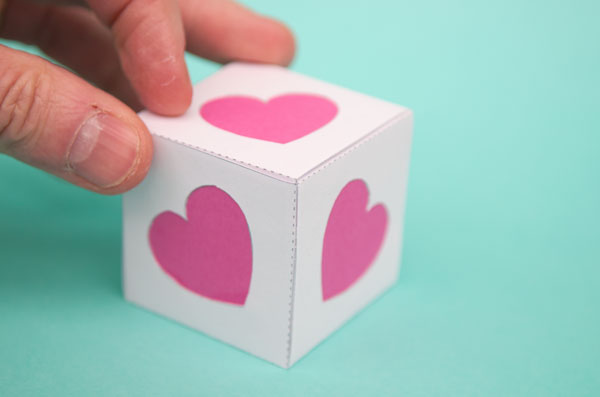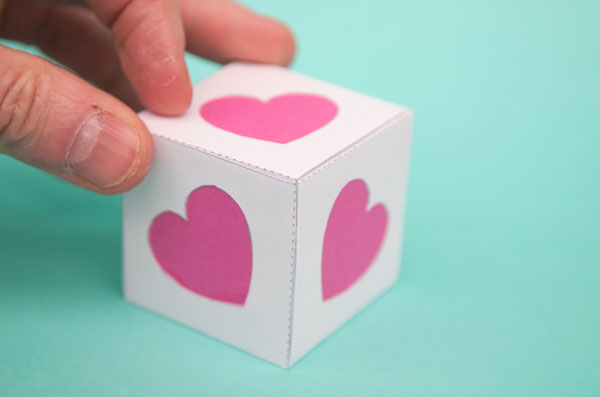 Add chocolate and fold down the lid.
---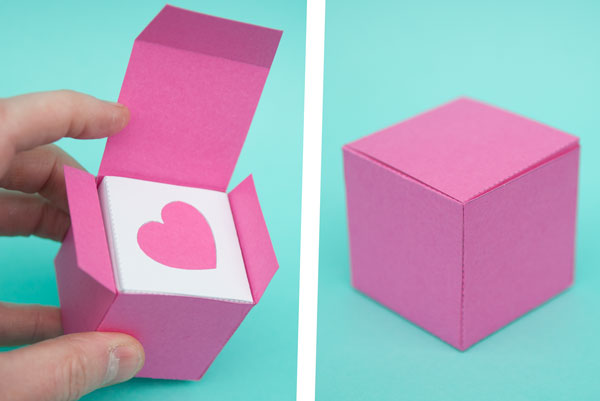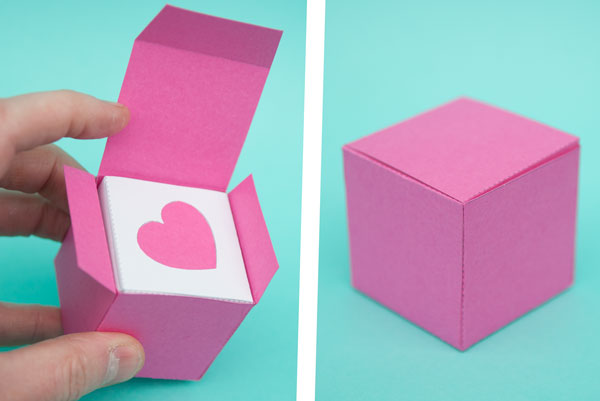 Make up the outer box in the same way. Drop the inner box into the outer box and fold down the lid.
---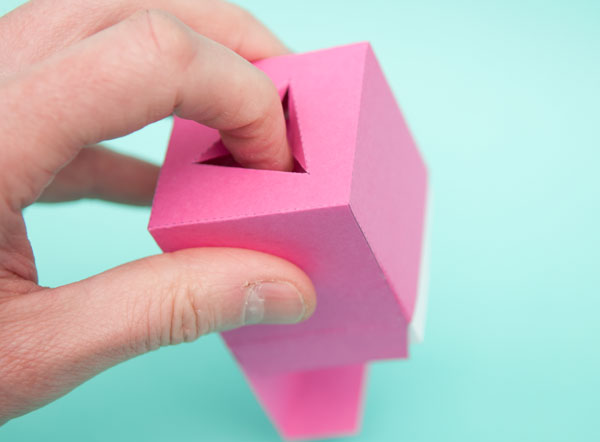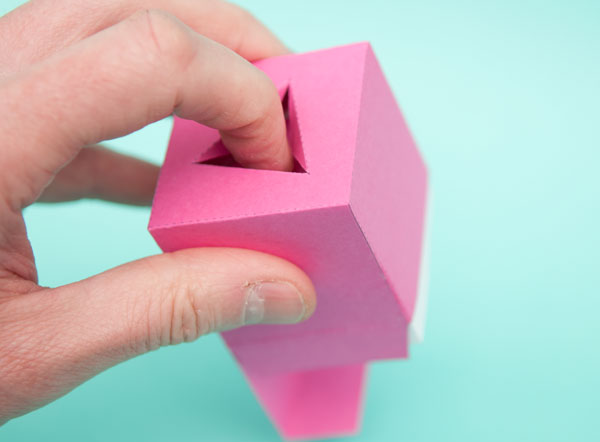 That's it! The triangle hole in the base serves two purposes.
First it lets you push the inner box out…
---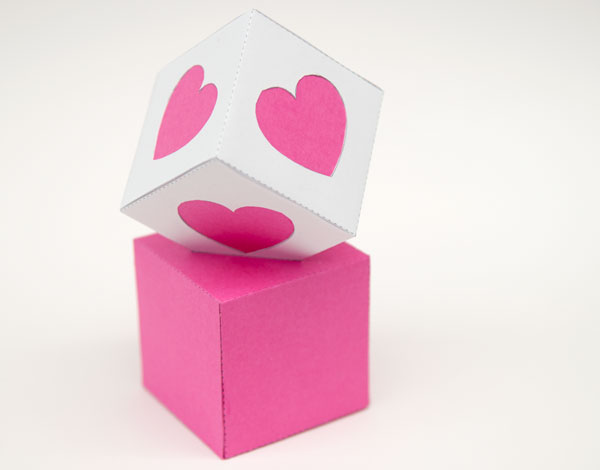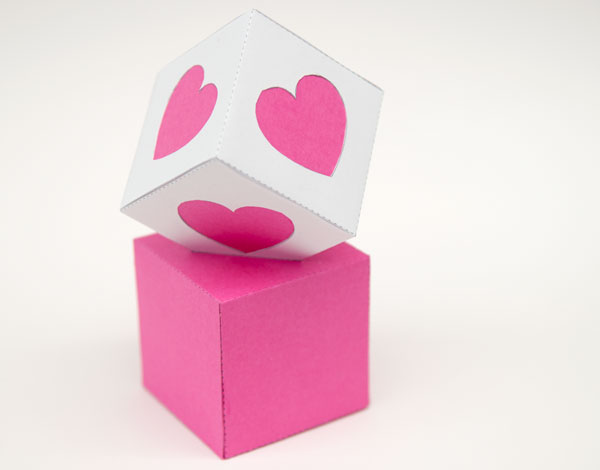 …and secondly, it lets you balance the inner box on the inverted outer box. Cute 🙂