Here's as simple yet attractive gift box to cut out, make or modify. If you are a member you can download the parts for free at the usual link. Thanks for signing up!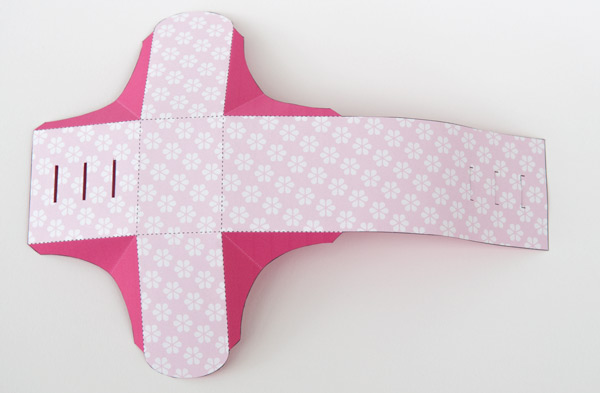 Print out the parts onto thin card (230 micron / 67lb) Notice that the coloured version is printed on both sides. Print out one side, flip the card over and return it to the printer to print out the back. Once the glue is dry score along the dotted and dashed lines then cut out the single part that makes up the box. Dashed lines are are hill folds, dotted lines are valley folds. Pre-crease along the fold lines before folding up the box.
---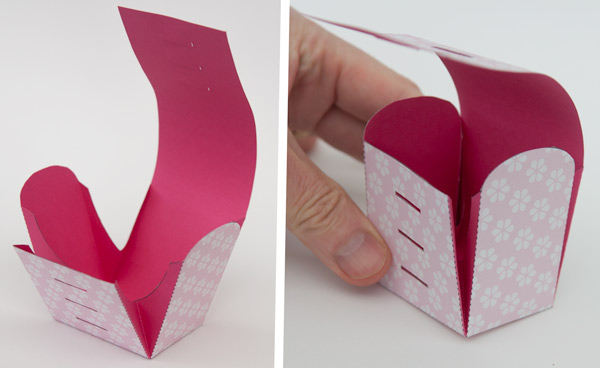 Fold the corners inwards then fold the box top over. Hook the tabs into the slots to hold the box shut.
---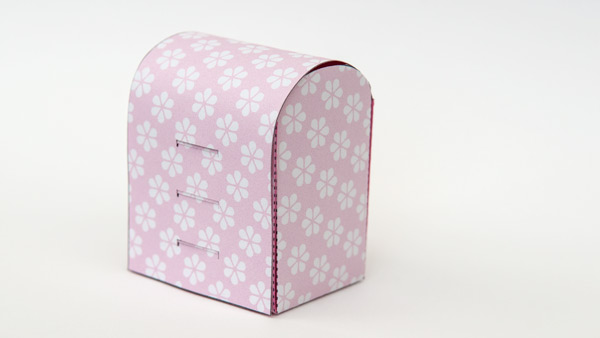 There you have it! Make a couple of small holes in the lid and add a string handle if you are feeling adventurous. Use the gift box to give a present to someone special in your life!
---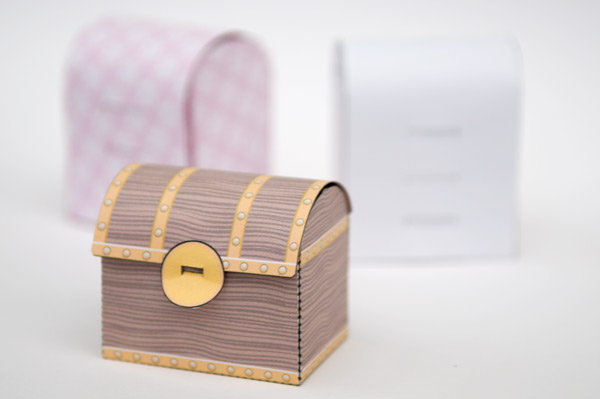 This paper treasure chest uses the same basic design but with the sizes changed slightly.
It's perfect for storing your dubloons!