A paper curiosity to download and make. This is a recreation of something I saw at a mathematics conference some years ago.It was originally on the flying pig website. Friend of the website Eric reminded me about it. Thanks Eric!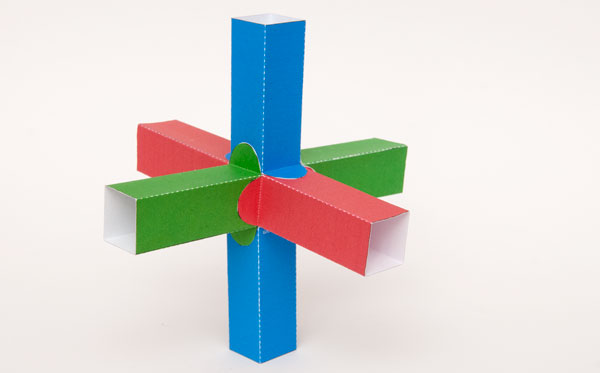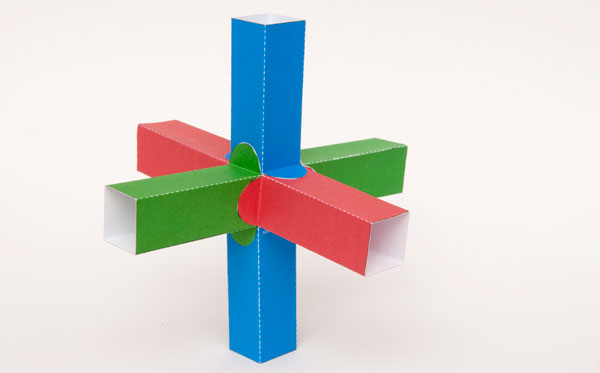 Member's can download and print out the parts sheet at the link at the top of the page.
---


Print out the parts onto thin card. (230 micron / 67lb) Score the dotted and dashed lines then carefully cut out the six parts. Exercise the creases before you start so that they are flexible.
---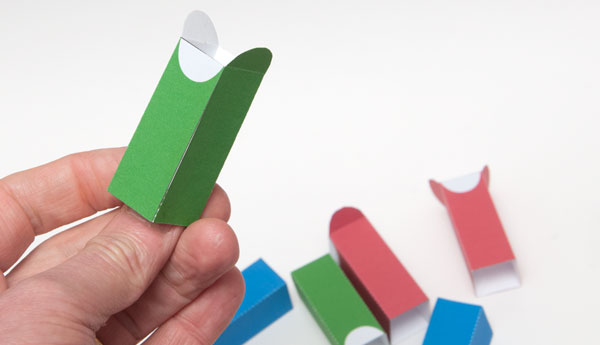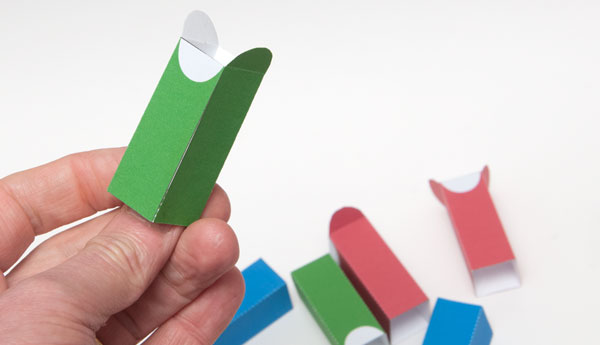 Glue each of the six pieces into a square section tube.
---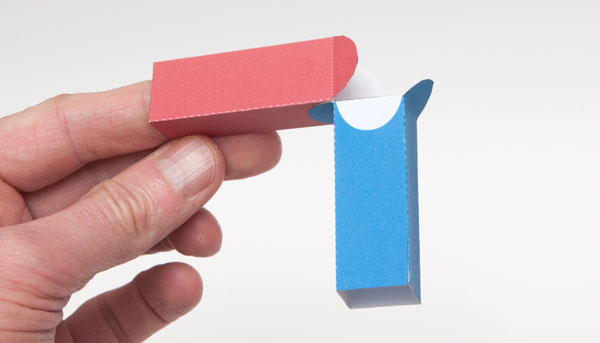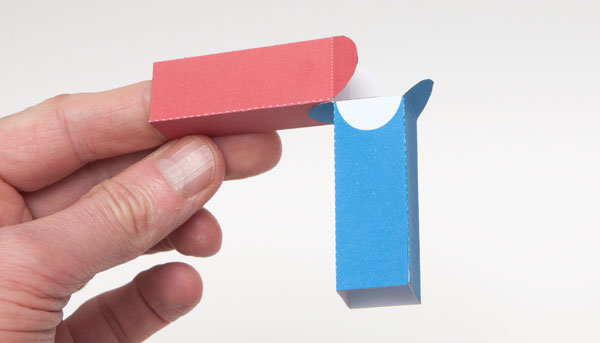 Glue two pieces together using one tab.
---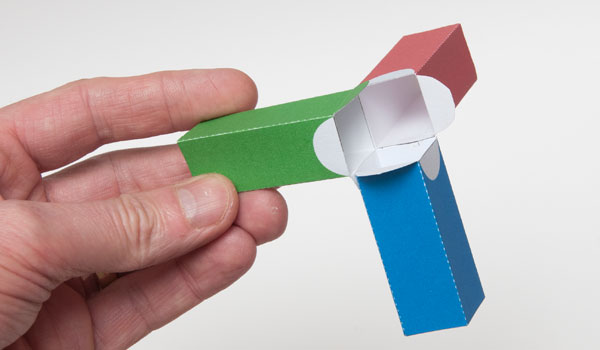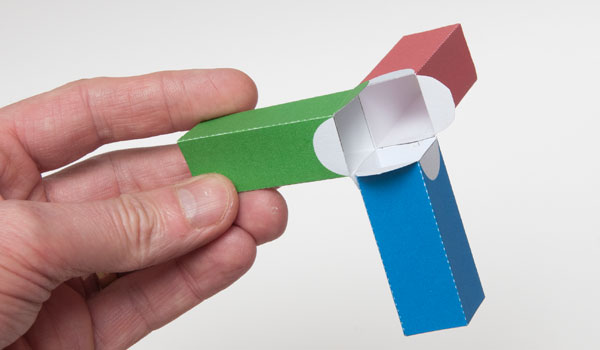 Glue a third piece into the corner. Make sure the crease lines line up with the edge of the card.
---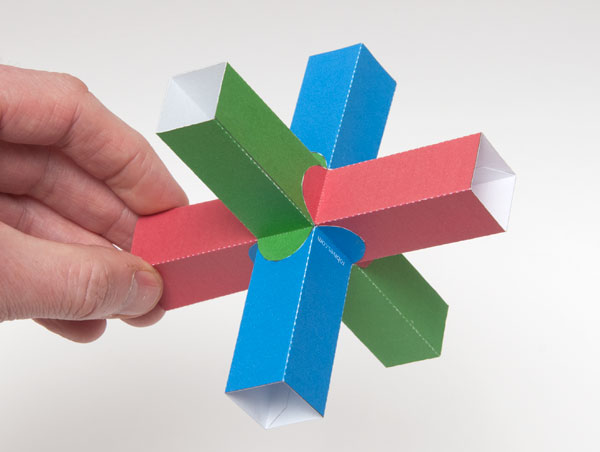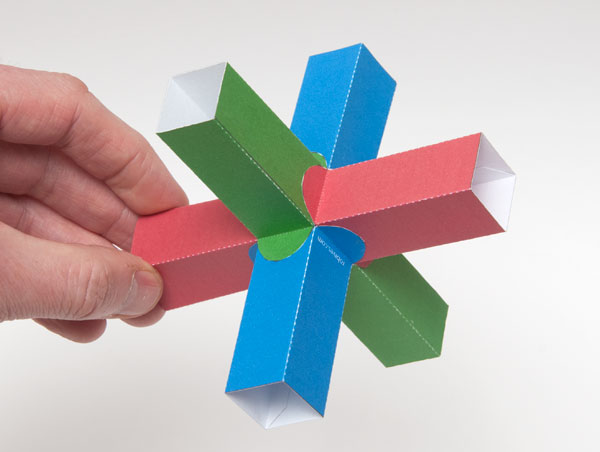 Complete the model as shown.
---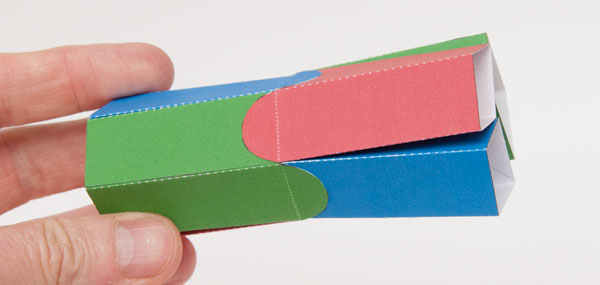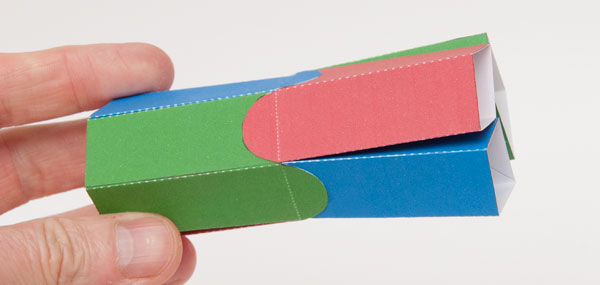 Bend and fold!
---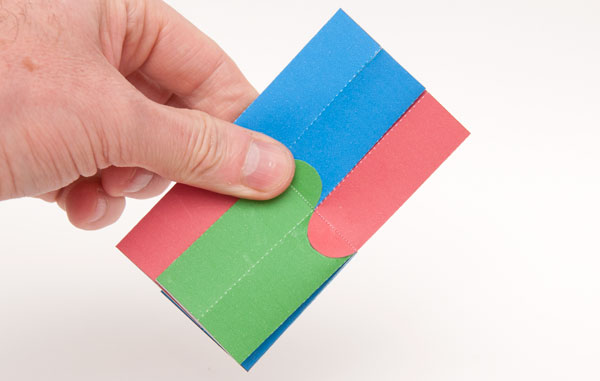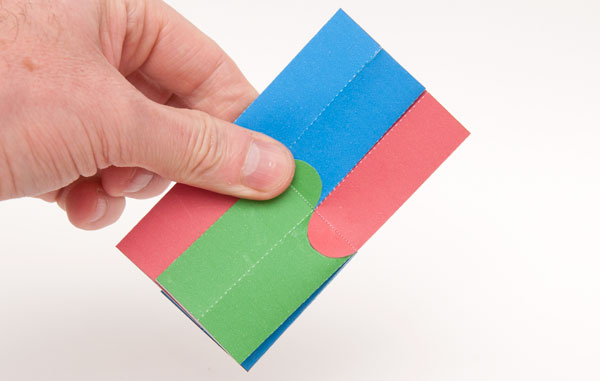 The shape even folds completely flat. The criss cross makes a great paper curiosity for your desk.