Description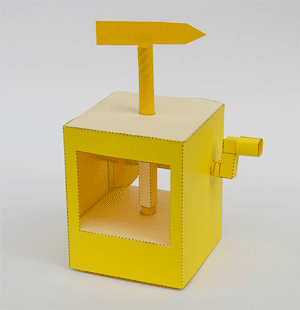 Turn the handle on the side of the box and the vertical shaft twists back and forth. Download and print out the Rotating Reciprocating Mechanism and use it as a starting point for your own character designs.
The next project on the blog, the Disagreeing Dog, is centred around this mechanism, have a look to get an idea of how the mechanism might be applied.
Members can download the parts for free, thanks for signing up! Non-members can download the parts for £2.50ukp


Download the parts sheet and print out the pages onto thin card (230 micron / 67lb) I've used pre-coloured card but you can use white card or preprint one of the pattern sheets from here. Score along the dotted and dashed lines and cut out the holes before carefully cutting out the parts.
---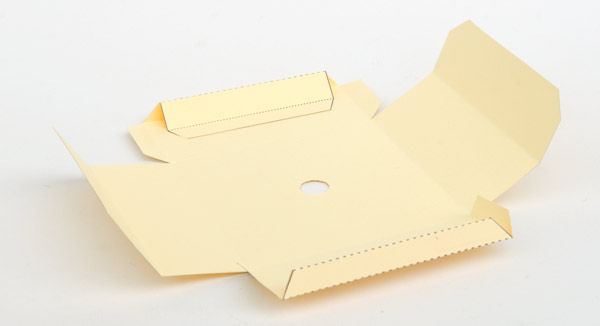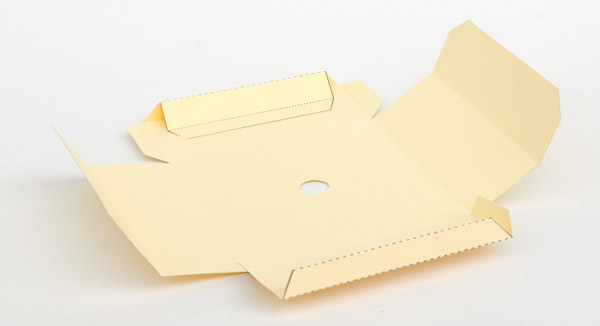 Fold up the tabs on the base to make right angled triangle tube sections.
---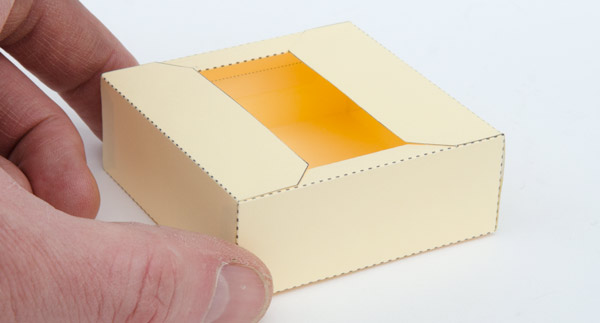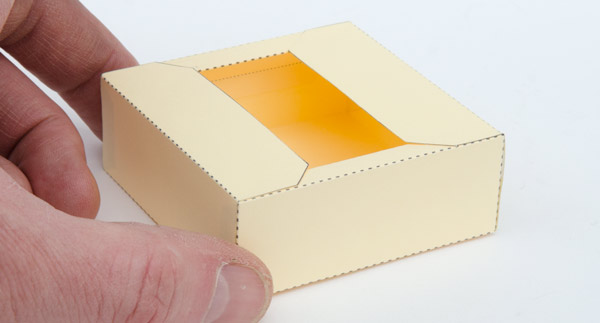 Fold up and glue down the base parts.
---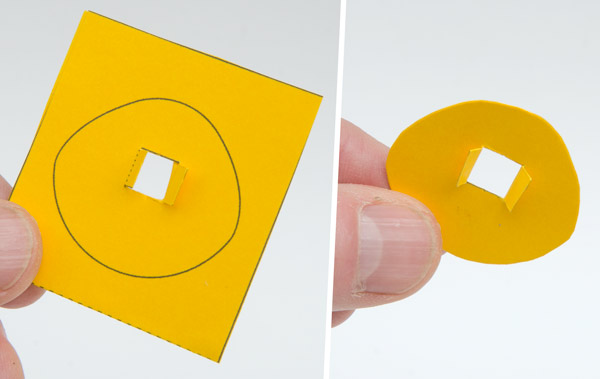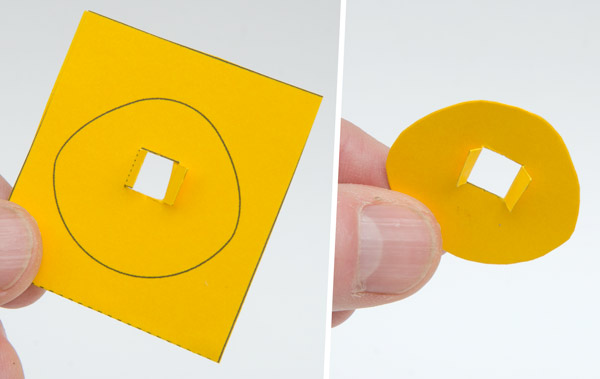 Fold the two cams in half to make double thickness card then cut them out.
---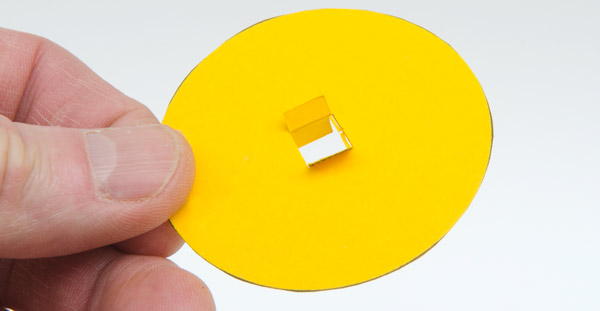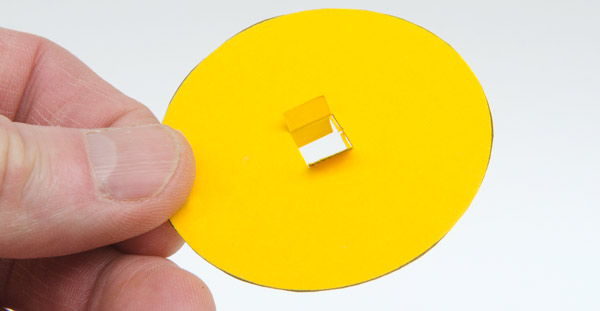 Make up the drive plate in the same way.
---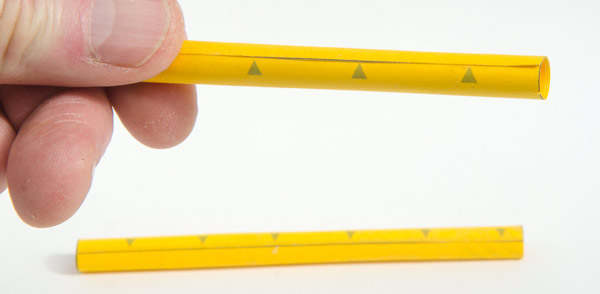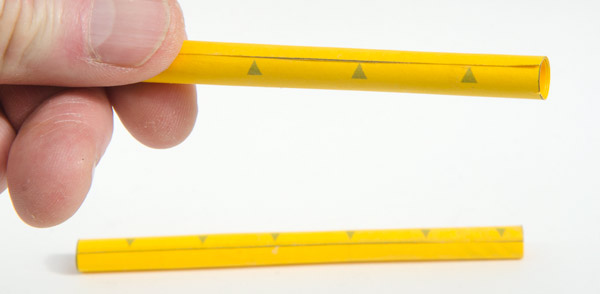 Roll up the two drive shaft axles and glue them down lining up the edges with the arrows.
---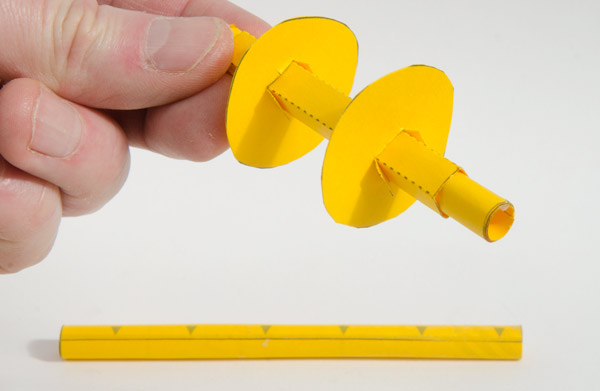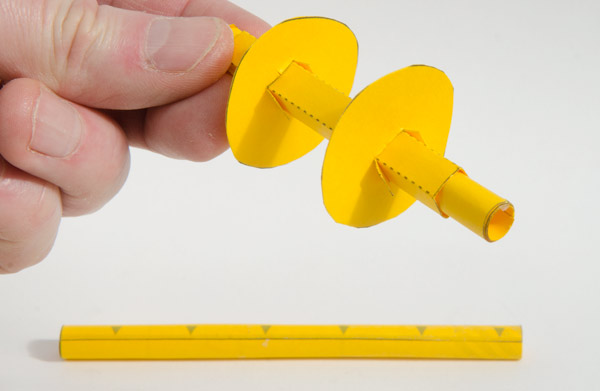 Fit the two cams onto the longer of the two square section tubes, lining them up with the two grey lines. Thread the short round axle into place.
---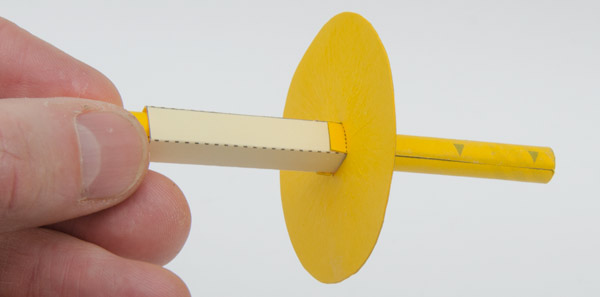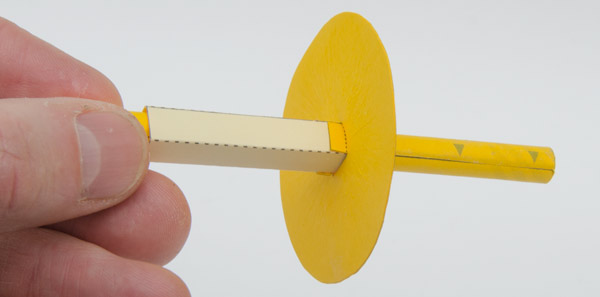 Glue the drive plate to the shorter square tube lining it up with the grey line.
Thread the long round axle into place on the square tube so that it is between the two grey lines.
---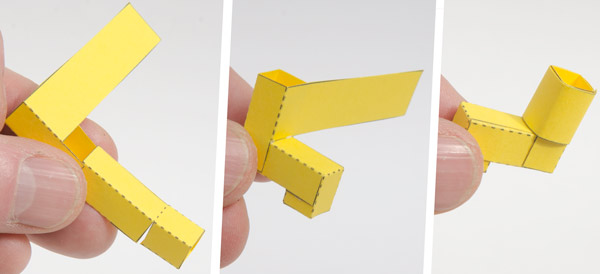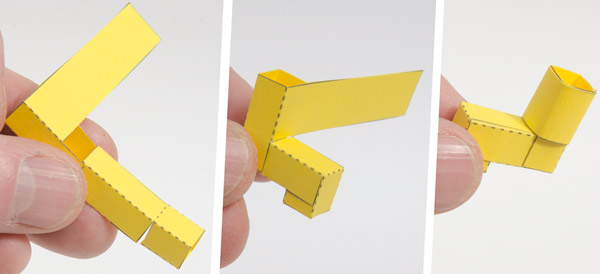 Assemble the handle in three steps.
---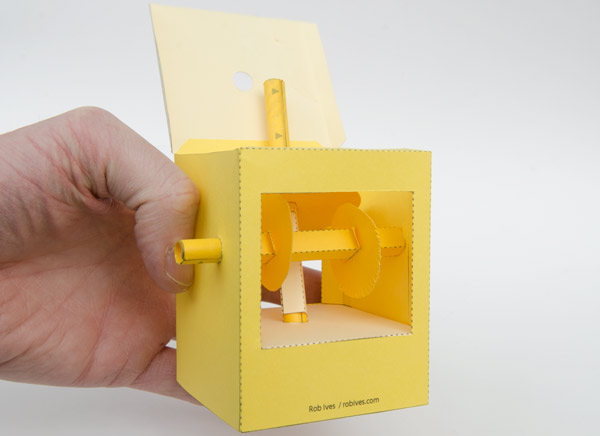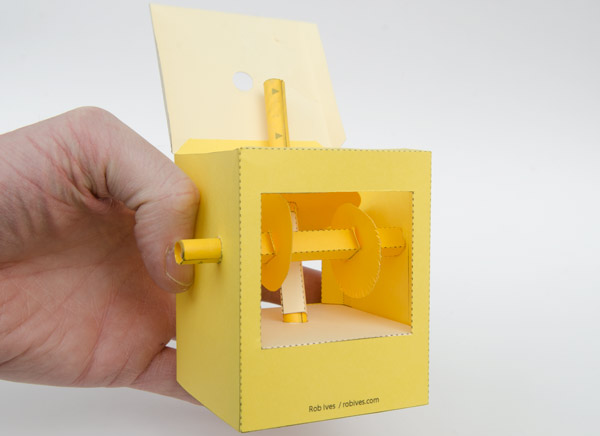 Glue together the two parts of the box. Fit the box base into place and glue back the four tabs to the inside walls of the box.
Thread the cam axle into the box.
Drop the vertical shaft into the hole in the box base.
---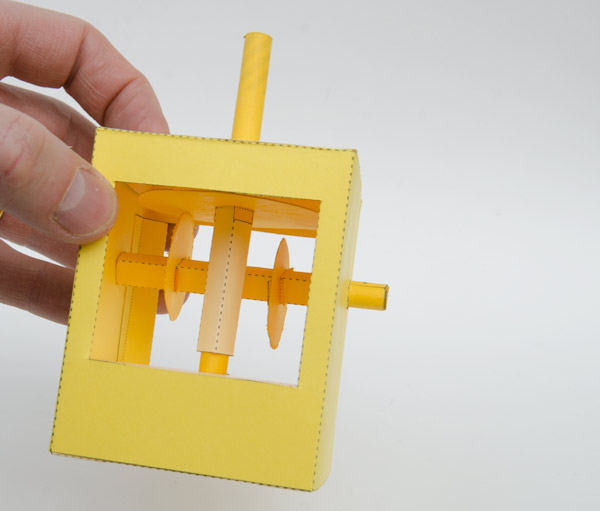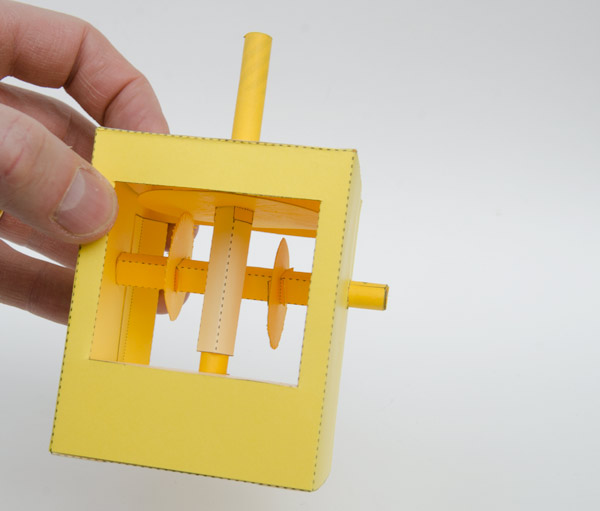 Glue the box lid into place.
---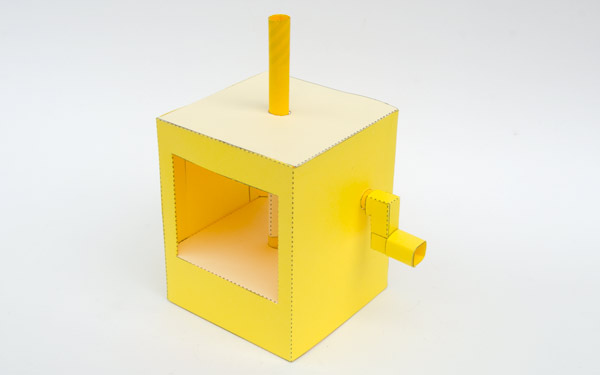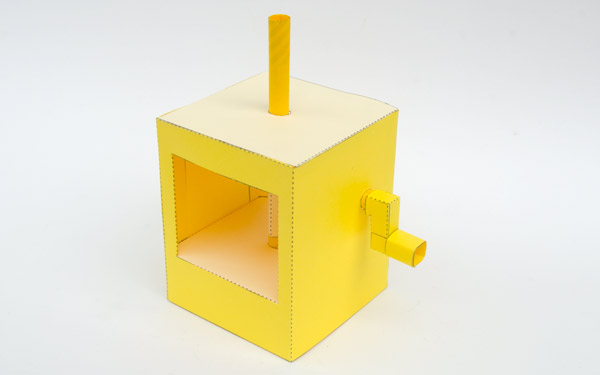 Complete the model by gluing the handle to the shaft. Now the fun starts! What will you design to go on the top of the box?!