Description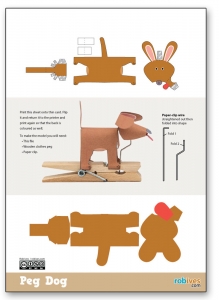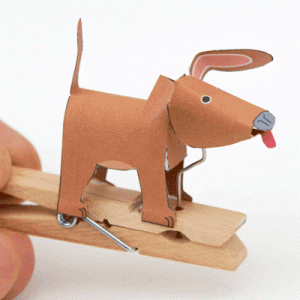 Peg Dog, Junk Automata for you to make.
Members can download the template page for free from the link. Non-members can join in the fun for £2.50 or the USD / Euro equivalent (Choose your currency at the top right of the page)
Print out the sheet onto thin card. Flip the sheet over, return it to your printer and print it again. You should then have two copies of the model ready for you to cut out.

You will also need a wooden clothes peg and a large paper clip.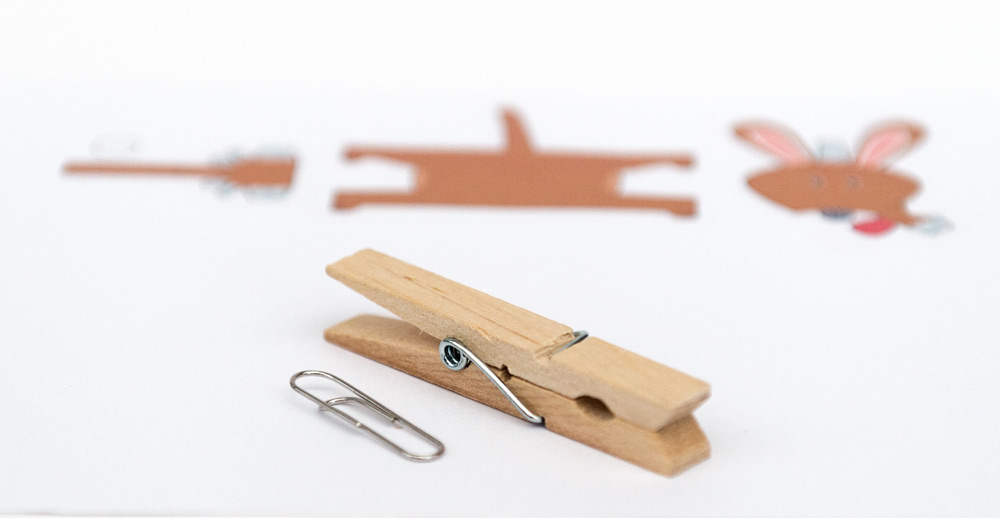 Score along the dotted lines and carefully cut out the parts.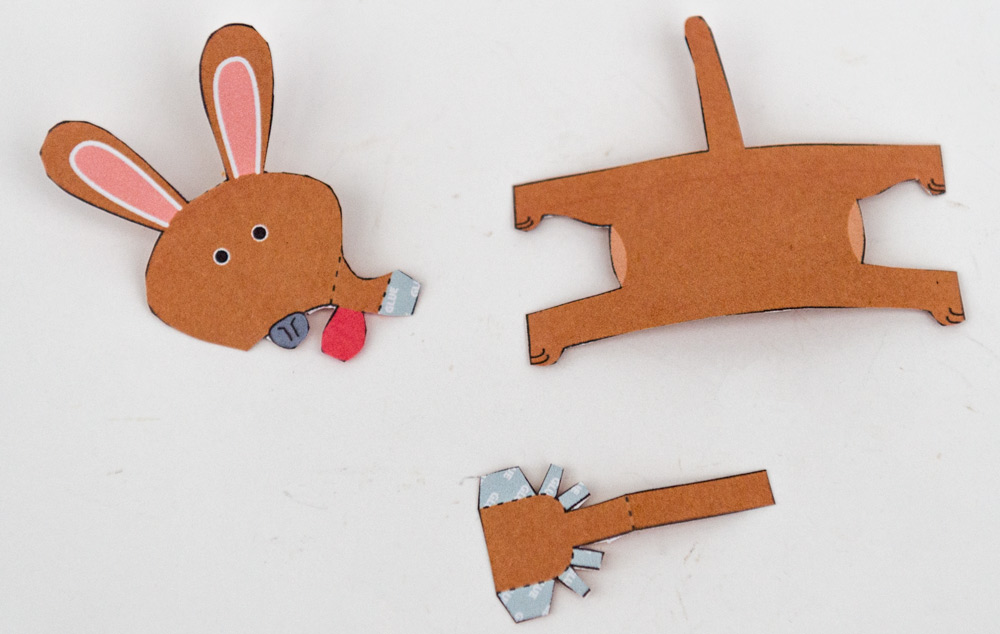 Curve round and glue together the head.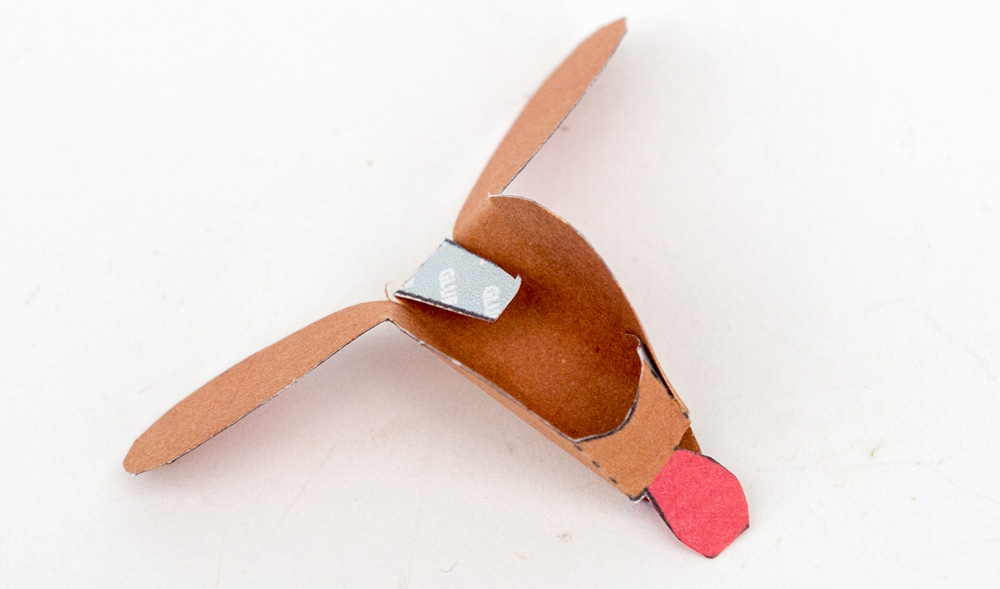 Fold over and glue down the long tab on the body end making double thickness card.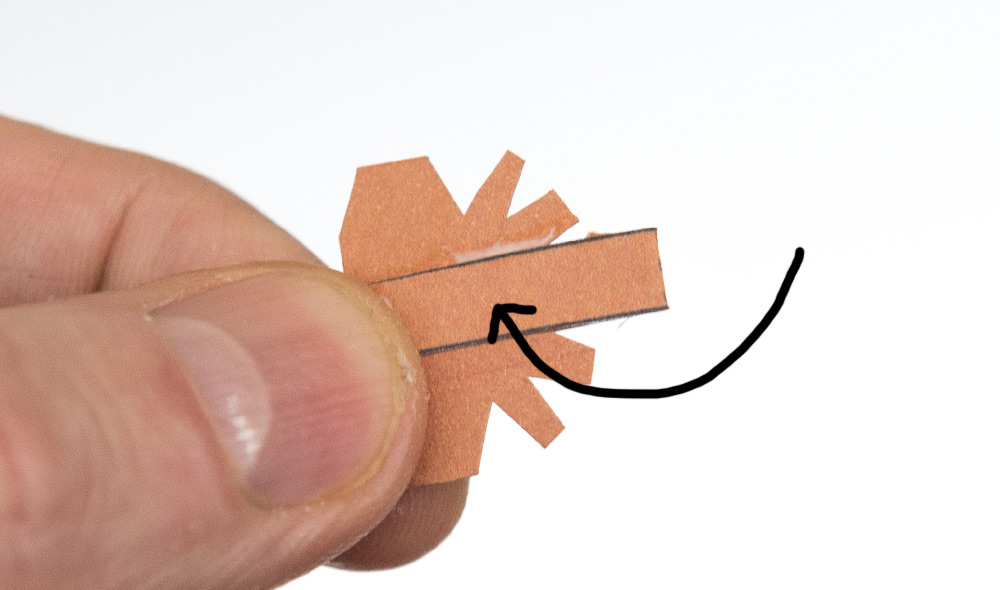 Curve round the body and glue in the body end. Make sure that the legs are level with each other.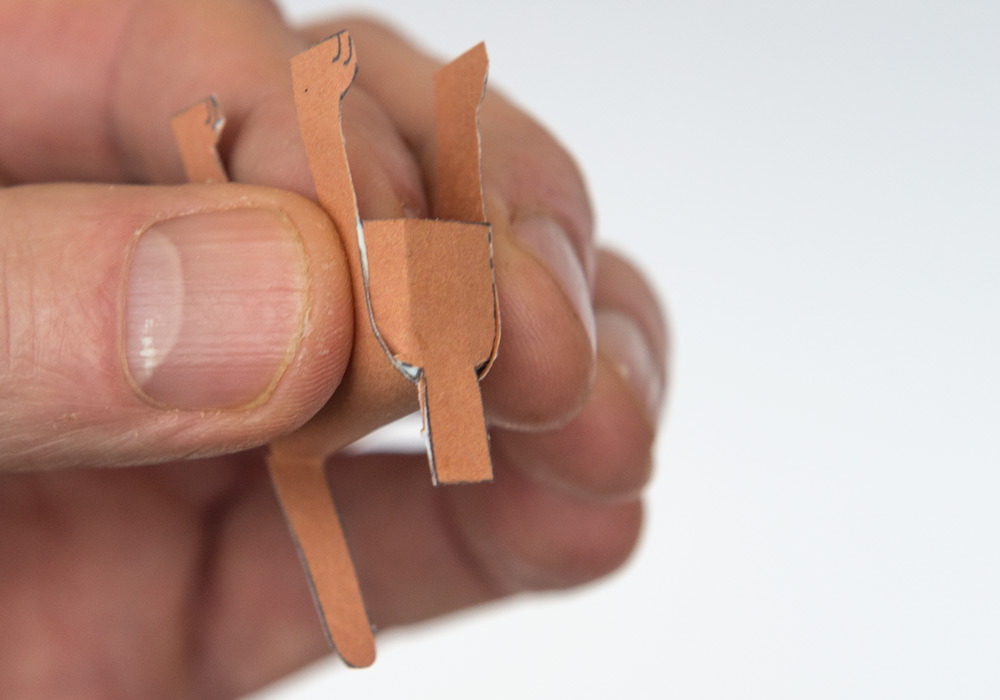 The two parts of the dog ready for assembly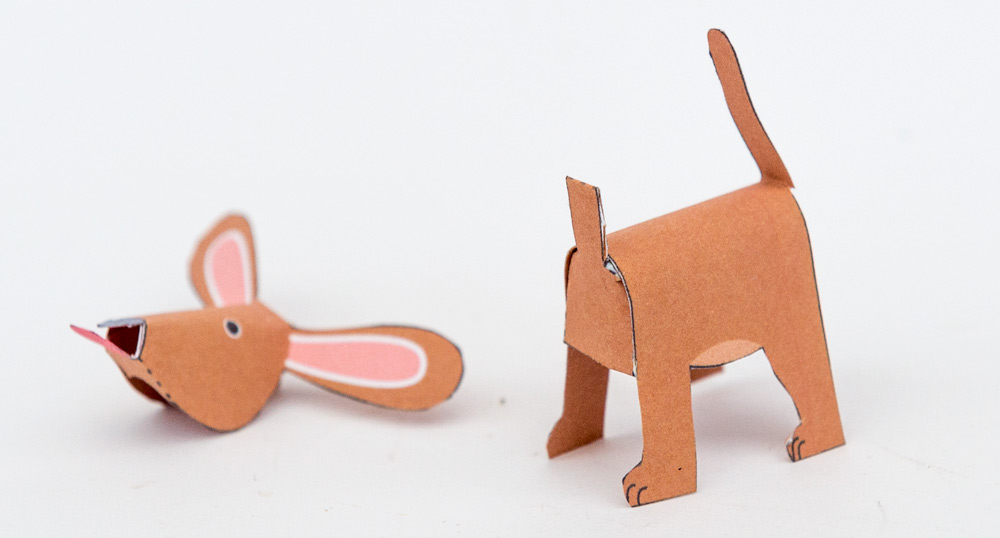 Drill a roughly 3mm hole in one side of the clothes peg. You can bore the hole with a fine screwdriver or use a suitable drill.
On the other side of the peg and lined up with the first hole drill a hole that just fits the wire from the paper-clip. Carve out a shallow slot approx 5mm long next to the hole. 

Straighten the paper-clip and fold it as shown.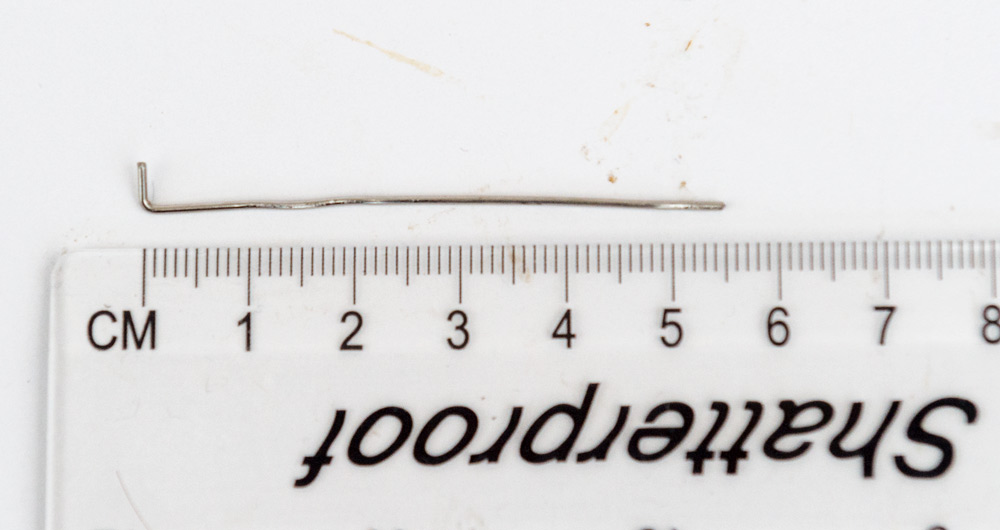 Sandwich the paper cover over the end of the paper clip and glue it down.
Glue the second tab into place.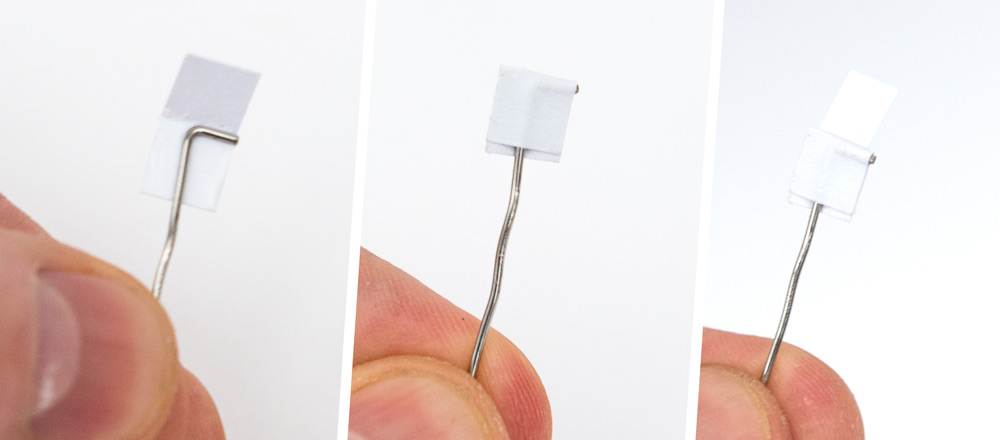 Glue the wire push-rod into place inside the head. Bend the wire into position 2 shown on the template.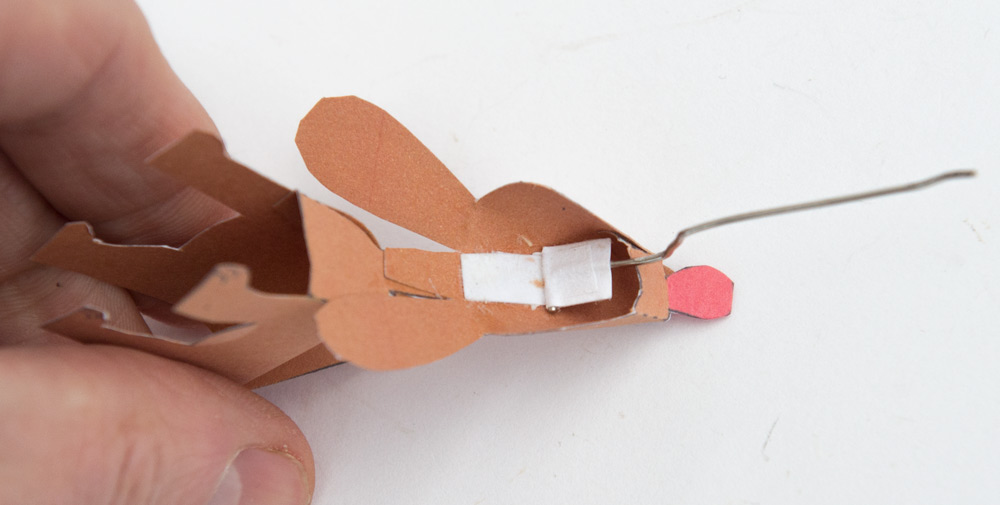 Thread the wire down through the large hole and out of the small hole.
Glue the feet to the sides of the peg.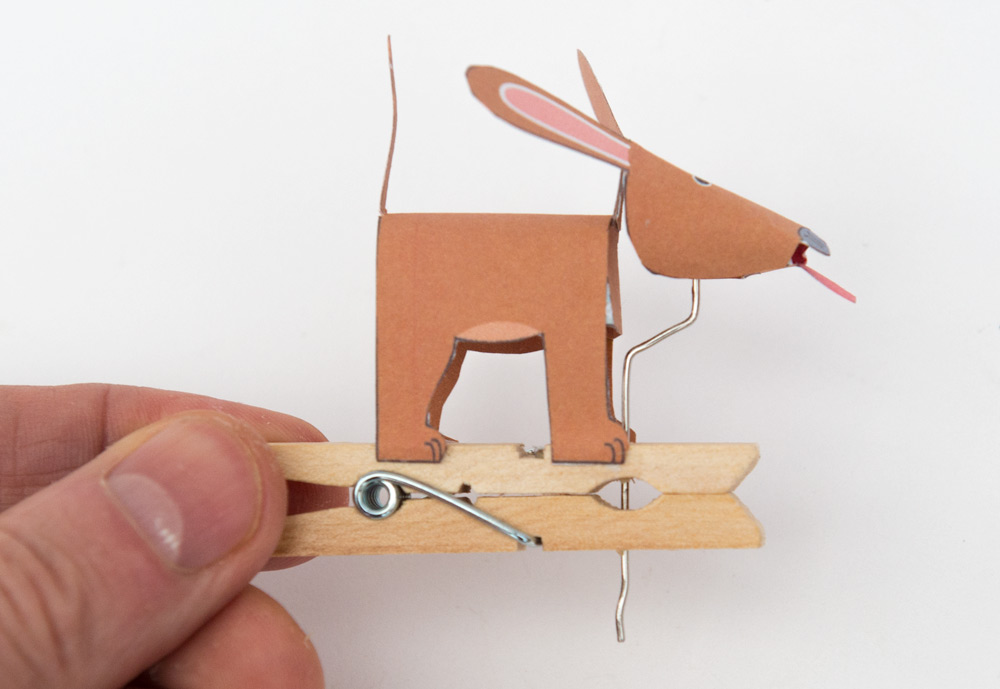 Bend the end of the wire so that it fits into the slot, cover the slot with a small square of card to hold the wire into place.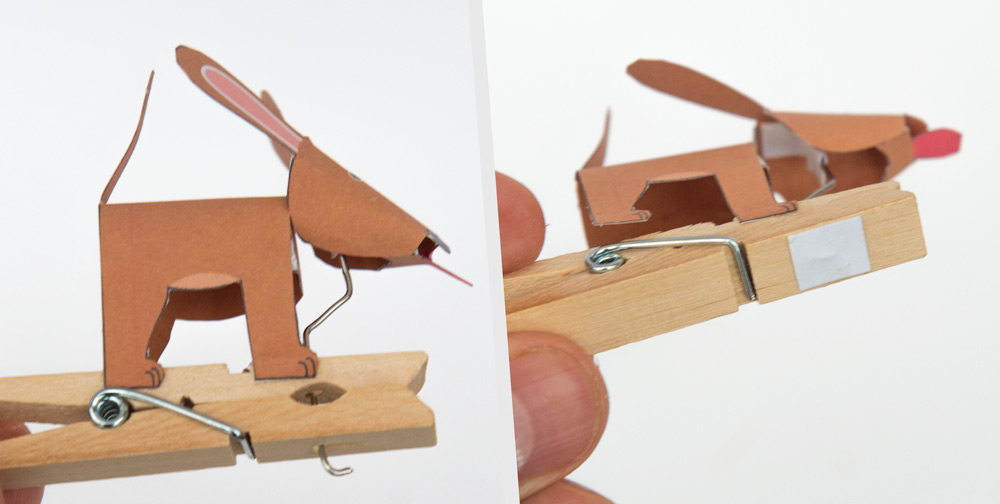 Ta-daa!
Squeeze the peg to make the dog's head move!