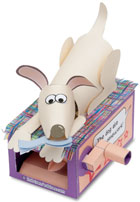 Download
All our paper animation kits are supplied as files which can be downloaded straight to your home computer.
Print Out
Print out the parts onto thin card using your home printer. Each model comes with clear illustrated instructions.
Make
Cut out the parts, fold them and glue them together to make these unique paper animation kits.
All sorts of different paper animation kits!
Books

Paper Engineering and Pop-Ups for Dummies.
Covering all aspects of paper engineering from origami and pop up cards to designing and making your own paper animation model. This is book that all paper engineers need!
Workshop Notes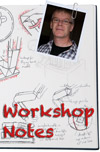 Constantly updated,
Workshop Notes
is the robives.com blog. Keep checking back to Workshop Notes to find out about our latest projects and information about new sections on the website. You can receive notification of updates by following us
on Twitter.