Watch Mouse – Using the oscillator mechanism.
Sat, 3 Sep 2011
I've been working on the prototype of a new paper animation. My starting point is the bunny mechanism that I posted the other day. I've added a block of cheese and a mouse with his head connected to the vertical shaft so that it rotates back and forth when the handle is turned.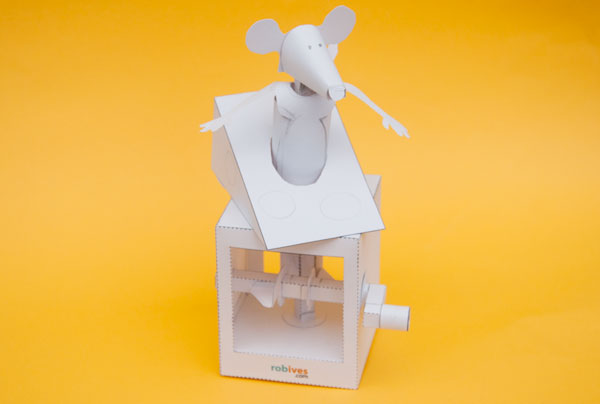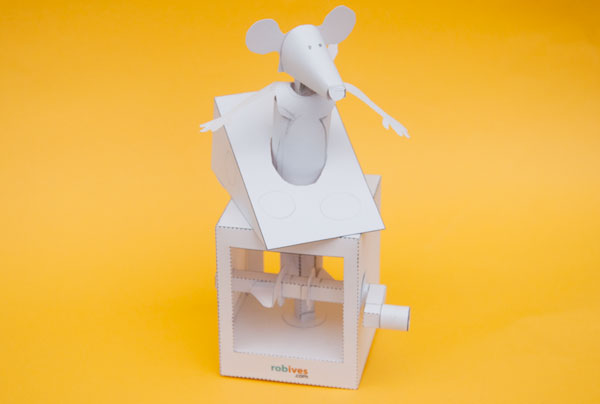 The watch-mouse sits in the middle of a block of cheese, his head flips back and forth as he looks out for approaching cats.